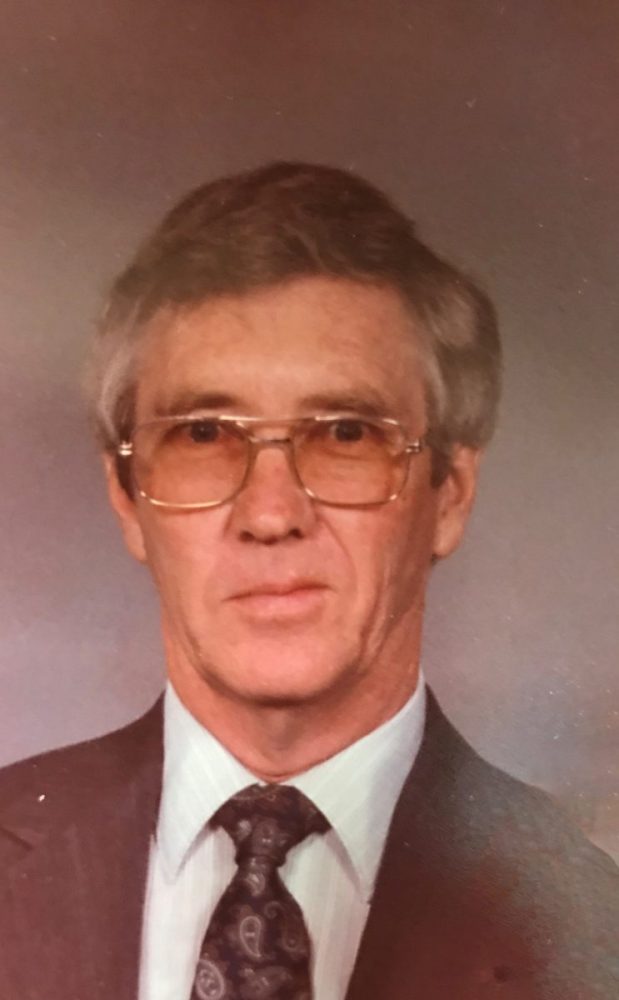 Funeral service for Glen Mack White, age 79, of Sulphur Springs, will be held at 10 a.m. Saturday, August 28, 2021, at Myrtle Springs Baptist Church with Bro. Fred Morrow and Bro. David Cook officiating. Interment will follow at Myrtle Springs Cemetery with Wes White, Ronnie Webber, Stan Fisher, Asher Dial, Bo Bratton, and Shawn Poe serving as pallbearers. Honorary pallbearers will be Johnny Tate, Don Deaton, Buford Delk, Walt Mannon, Charles Simpson, Charlie Cain, Charlie Gardner, Mike Mahand, and John Bradford. Visitation will be held from 5 to 7 p.m. Friday, August 27, 2021, at West Oaks Funeral Home. Live streaming of the service will be made available via the Myrtle Springs Baptist Church Facebook page.
Mack passed away August 20, 2021, at his residence. He was born on November 17, 1941, in Quitman, Texas, the son of Noble White and Artie Sanders White. He was a 1959 graduate of Quitman High School. After high school Mack attended East Texas State University, where he graduated with a degree in business. He then served his country in the United States Army. After being discharged from the Army he started his career in the insurance industry with the American General Insurance Company in Dallas. In 1974, he moved to Sulphur Springs where he would later become the owner of the Avinger McCorkle White Insurance Agency. Mack raised his family in Sulphur Springs, where he was active in the community. He coached many youth baseball and softball teams and served in many organizations such as the Lions Club and Sulphur Springs Wildcat Booster Club. He was also a longtime member and deacon of Davis St. Baptist Church.
He married Edee Beck on June 10, 1998, in Wood County. Following his retirement Mack and Edee moved to Lake Quitman where he became an active member of Myrtle Springs Baptist Church. He spent his retirement years fishing on the lake he loved, spending time with family, and attending as many ballgames as possible. He loved to fish, and he loved sports. He loved the Dallas Cowboys and the Sulphur Springs Wildcats, but more than that he loved his family, his church, and his God.
He is survived by wife, Edee White of Sulphur Springs; sons, Rodney Glen White and wife Wendy of Sulphur Springs, and John Beck and wife Lynita of Mineola; daughters, Jami White Kammerman and husband Howard of Houston, Cindy Mannon and husband Walt of Sulphur Springs, Christy Poe and husband Shawn of Royse City; brother, Billy Wayne White of Quitman; grandchildren, Kami and Kenzi White, Kaia and Jase Kammerman, Brandy Fisher, Jennifer Bratton, Meredith Dial, Seth, Joey, Jacob, Denver, and Faith Beck, Erica, Eilish, and Erin Poe; and many great-grandchildren.
He was preceded in death by his parents and one son, Jason Len White.
Arrangements are under the direction of West Oaks Funeral Home. www.westoaksfuneralhome.com