A County Road 4708 disturbance complaint resulted in a brief, high speed vehicle pursuit on Loop 301 around Sulphur Springs and eventually two arrests, according to arrest reports.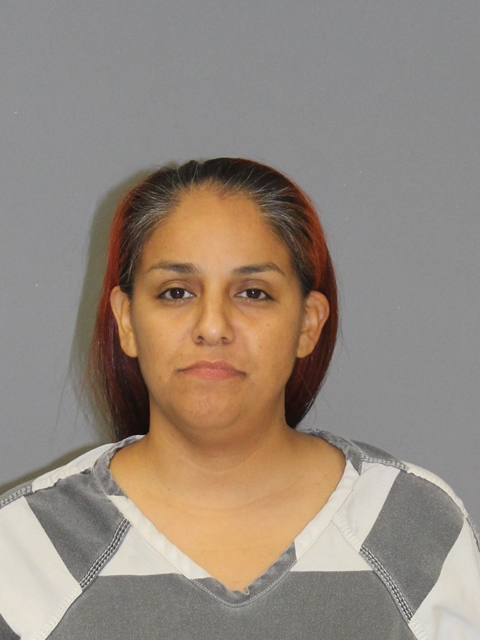 Hopkins County Sheriff's Office Communications Operators advised deputies they had received a call about a disturbance in which a male claimed he was in possession of a firearm on CR 4708 at 4 p.m. Sunday, Aug. 15, 2021. While en route, deputies were further advised the man with the gun had left as a passenger in a white Ford Escape. Upon being advised the name of the man, deputies recognized him as one with outstanding warrants for his arrest.
Deputies Justin Wilkerson and Bobby Osornio, and Sgt. Richard Greer reported seeing traveling on FM 2285 a vehicle matching the one Robert Earl Hawkins Jr. had left in, and attempted a traffic stop. The passenger appeared to be Hawkins as well.
The SUV failed to stop on FM 2285, but one deputy did report seeing a small bag with a white substance go out the passenger's side window just north of Hillcrest Drive. The vehicle continued to disregard the emergency lights and sirens on deputies' patrol vehicles. The deputies pursued the white vehicle. The car ran through the blinking red light on Hillcrest Drive at Airport Road and continued forward as the road changed from FM 2285 to Airport Road. The vehicle reportedly continued east on Airport Road until it reached Church Street, then turned north onto Church to Loop 301. The pursuit then continued south onto Loop 301 at speed up to 100 miles per hour before reaching the end of Loop 301 at Jefferson Street. Deputies initiated a "high risk stop" with assistance of Texas Department of Pubic Safety and Sulphur Springs Police Department.
Once stopped, officers took both driver Narce Dalia Garcia and Hawkins into custody and transported to jail. The SUV was impounded by a wrecker service and a deputy returned to FM 2285 near Hillcrest Drive to retrieve the item thrown out the SUV window. The officer located a baggy he believed to be the item discarded from the SUV; it contained a crystal-like substance the deputies suspected to be methamphetamine. The pair, however, denied discarding the suspected meth from the vehicle. The substance weighed 0.77 grams, including packaging and field-tested positive for methamphetamine.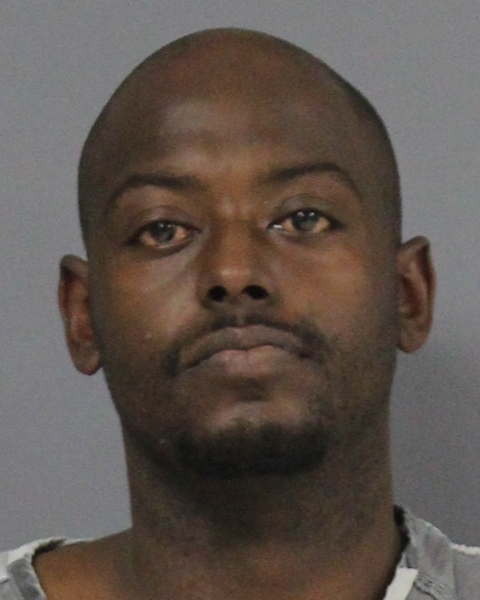 Both Garcia and Hawkins were arrested on possession of less than1 gram of a Penalty Group controlled substance and tampering with or fabricating physical evidence with intent to impair charges. The 34-year-old Sulphur Springs woman was also charged with evading arrest or detention with a vehicle. The 36-year-old Sulphur Springs man was also found to be wanted for bond forfeiture on three charges: possession of less than 1 gram of a Penalty Group 1 controlled substance in a drug-free zone, burglary of a habitation and possession of less than 1 gram of a Penalty Group 1 controlled substance.
Narce Garcia remained in Hopkins County jail Monday afternoon, Aug. 16, 2021, in lieu of $200,000 in bonds set on the cases – $100,000 bond on the evading arrest or detention with a vehicle charge, and $50,000 bond each on the tampering and controlled substance charges.
Hawkins too remained in the County jail Monday afternoon, Aug. 16, 2021, in lieu of $360,000 in bonds, including $100,000 bond each on the new tampering with physical evidence and controlled substance charges, and the burglary warrant; $20,000 bond on one controlled substance warrant; and $40,000 on the other.
---
The Hopkins County Sheriff's Office is located at 298 Rosemont St., Sulphur Springs, TX 75482. Non-emergency calls can be made to (903) 438-4040.