A 47-year-old Cooper man was held Monday morning in Hopkins County jail in connection with a shooting incident at a West Dallas Street store in Cooper that left one man dead and sent another to the hospital, according to Delta and Hopkins County Sheriffs' Office reports.
On Sunday, August 29, 2021, at approximately 9:53 a.m., deputies with the Delta County Sheriff's Office were dispatched to a shooting at the Cooper Mart located in the 800 block of West Dallas.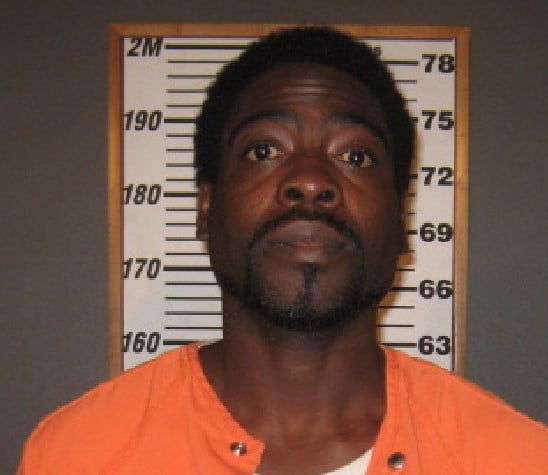 Upon arrival, deputies found a man deceased on the scene. He was later identified as 35-year-old Damien Damon Wiley of Cooper. Deputies also found that another male, identified as 21-year-old Saquan Harrion-Reynolds, had been shot. Reynolds was flown to a Dallas area hospital and just before 8 p.m. Sunday was reported to be in stable condition, DCSO stated in a news release.
The suspect, identified by DCSO as 47-year-old Robert Clevon Jeffery of Cooper, was located on the scene, taken into custody and transported to Delta County jail. He was booked on on charge of murder in connection with the shooting death of Wiley and one charge of aggravated assault with a deadly weapon, in connection with the shooting of Reynolds as well, according to the DCSO report.
Jeffery was arraigned, with bond set at $1 million on the murder charge and $50,000 on the assault charge. He was transferred overnight to Hopkins County jail, where he remained Monday morning, according to the DCSO news release and Hopkins County jail reports.
The Texas Rangers were contacted to assisting with the investigation and crime scene processing. Hopkins County Sheriff's Office, Commerce Police Department, Texas A&M – Commerce Police, Texas Game Warden, Texas Parks and Wildlife Officer and Delta County Emergency Management also assisted with the scene, according to the DCSO news release.
Delta County authorities ask anyone who many have any information pertinent to this case to contact the Delta County Sheriff's Office at 903-395-2146