Sulphur Springs City Council this week approved a number of items; bids for water and wastewater treatment chemicals grant application, and a negotiated settlement with Atmos Energy were among the items.
Atmos Settlement
The City Council agreed to allow the city manager to take action regarding a negotiated settlement between Atmos Energy Corporation Mid-Texas Division and Cities Steering Committee regarding Atmos' 2021 rate review mechanism. The negotiation would declare the existing rates unreasonable, adopt tariffs that reflect rate adjustments consistent with the negotiated settlement and that are just, reasonable and in the public interest; establish a benchmark for pensions and retiree medical benefits; authorize regulatory liability; require Atmos to reimburse the steering group for reasonable rate-making expense; adopt a savings clause; declare an effective date; and require delivery of the resolution to the company and the committee's legal counsel on behalf of the City of Sulphur Springs.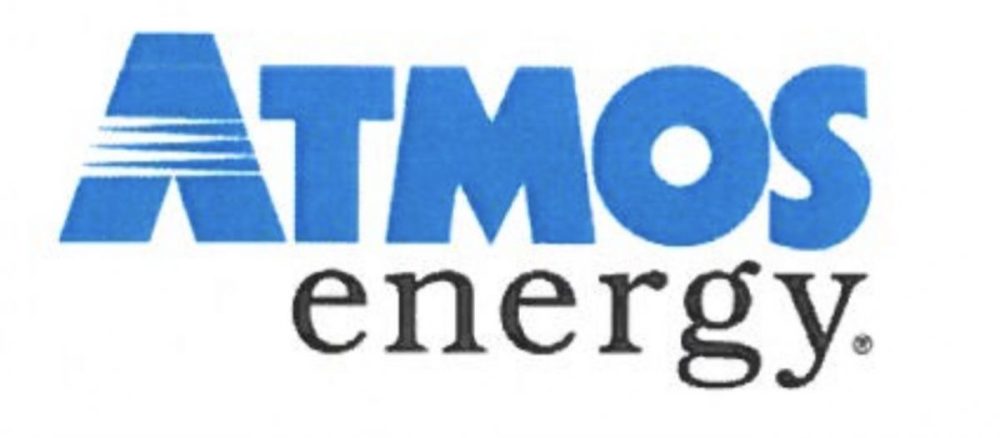 Sulphur Springs is one of 172 cities served by Atmos Energy Corporation, Mid-Texas Division, who are part of the Atmos Cities Steering Committee. ACSC in 2007 settled a rate application filed by Atmos for an interim rate adjustment referred to as a Gas Reliability Infrastructure Program legislation or GRIP filing. That settlement created a substitute rate for future filings under the GRIP statute.
Since then, the original tariff has been modified several times, the most recent in an ordinance adopted by ACSC in 2018. In April 2021, Atmos filed a rate request claiming that the cost-of-service in a test year ending Dec. 31, 2020, entitled the company to additional system-wide revenues of $43.4 million. Standards in the steering committee's RRM tariff reduce Atmos' request to $40.5 million, $29.3 million of which would be applied to ACSC members. ACSC consultants concluded that the system-wide deficiency undr the RRM regime should be $22.34 million instead of $40.5 million. The amount of the $22.34 million deficiency applicable to ACS members would be $16.8 million.
"In the end, they've come to $22.7 million as the agreement. That will have an impact of $1.28 for residential rate and $4.03 for commercial rates. Staff recommends approval," City Manager Marc Maxwell told the council during the regular monthly meeting Tuesday evening, Aug. 3, 2021.
That would be an increase of about $1.28 or 2.2 percent on residential and a $4.03 increase on commercial bills
Reinsurance of Health Insurance Program
The City of Sulphur Springs sought proposals for specific stop-loss insurance for the city's employee health plan. The proposals were to include capture points of $80,000 and $90,000.
"What that means is up to that amount, each covered participant's claims would be paid directly from the city. If they reached that $80,000-$90,000 mark then the stop-loss insurance would kick in and pick up on that. This year we did not have anybody meet the $80,000 mark so far. Our claims are down for the year and our prescription claims are up, so last year we had a really bad year in terms of our medical plan and our expenses. We did have a better year this year so far," Sulphur Springs Assistant City Manage/Finance Director Lesa Smith explained.
Last year, the city's medical claims were up, ending at $1,183,859, with prescriptions at $191,688, for a total of $1,275,547. Through June of this year, city medical claims had decreased, but prescription claims had risen. Medical claims are estimated to be $460,000 and prescription claims estimated at $380,00, for at total of $840,000, with three months of caims remaining in the current budget and two in the health insurance plan, which ends on Aug. 31, 2021. The city budgeted for $955,000 in claims

The proposals sought will pick up where the health policy leaves off, providing additional coverage for employees. City officials looked at fixed cost and what the reinsurance can provide. The city received two proposals, one from Blue Cross and one from Highmark; the latter did not meet the specifications because it did not include firm prices and on two proposals removed the high claimant from the plan. That, Smith noted, would put the city at significant risk for very minimal savings. Responses from three additional reinsurance carriers stated they would not submit a proposal because their rates would not be competitive.
City staff recommended remaining with Blue Cross for insurance and select the $80,000 stop-loss for city employees. By going Blue Cross, the city's fixed cost would increase by $41,000, which includes administration frees, The total claim charge the city would be responsible for would be $1,797,000. Currently, the city's is responsible for $1,774,000. Smith said based on a review of all factors, city staff did recommend awarding the contract to Blue Cross at the $80,000 stop-loss amount.
The contract for reinsurance for the city's employee heath insurance program was awarded to Blue Cross.
Water, Wastewater Treatment Chemicals
The City Council approved the low bids for five different chemicals for the water and wastewater treatment plants. Overall, the chemicals are expected to cost about $102,700 more than they did last year, Sulphur Springs Director of Utilities noted in his memo to the council.
Of the five bids the city received for alum, Chameleon Industries' low bid of $290 per dry ton received the contract.
The contract for alum copper sulfate blend 2% also went to Chameleon Industries, the $415 per dry ton was the lowest of the three bids submitted.
Brenntag, the only bidder, received the contract to provide chlorine at a rate of $1,370 per ton and sulfur dioxide at a rate of $1,230 per ton.
Chameleon Industries and Chemtrade each bid $0.110 per pound wet weight for liquid ammonium sulfate. However, per State of Texas purchasing policy in the event of a tie bid, the award went to the most local company, Chameleon is a Texas bidder, whereas Chemtrade is not, thus, Chameleon Industries too was awarded the contract to provide liquid ammonium sulfate.
Five companies submitted proposals for ortho/polyphosphate. Chemright's bid of $0.66 a pound wet weight for ortho/polyphosphate was the lowest, thus the contract is to be awarded to the business.
LED Lighting Conversion Grant
The City of Sulphur Springs is also planning to convert lighting at both city fire stations and the utility distribution office. Smith explained that the Comptroller's Office offers the opportunity to participate in a grant program to convert to LED lighting.
The City Council authorized the city manger or his designee to prepare and submit an application for an $11,000 Local Government Lighting Conversion grant to Texas Comptroller's Office. The LED lighting conversion program requires a grant match. If awarded the city would receive $8,800 in grant funding and would be responsible for the remaining $2,200.
"We think that this would be a good thing for the city to do reduce the cost of electricity as well as maintenance. Within the city, we have seen how the conversion to LED has lowered electric costs at the library. Back in 2018 and before that their electric bill was $24,000 a year. Now it's down to around $9,000 a year. It's not just because of LEDs, but they did convert every light to LED. We have a lower contract rate and we also upgraded the air conditioning units to a more energy efficient unit. So, the combination of all of that has significantly reduced operating expense for the library," Smith said.
Maxwell noted that solar panels have already been installed on the south facing side of the roof on Station 1 on Church Street that should be going online in the next couple of days, courtesy of Oncor. The city will be generating power from the panels and with the LED lighting conversion providing more efficient lighting, the station's electric bill should decline.