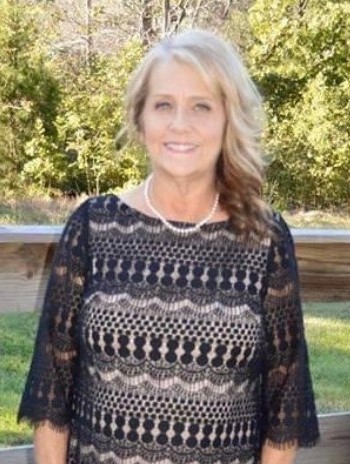 Funeral services for Cathy Jean Friddle Bryant, age 65 of Emory, will be conducted at 6 p.m. Tuesday, August 31, 2021, at West Oaks Funeral Home Chapel with Bro. Byron George officiating. Interment will follow at Rock Hill Cemetery in Yantis with Justin Friddle, Johnathan Friddle, Jake Friddle, Rodney Friddle, Chase Friddle, Tommie Roest and Charlie Brookins serving as pallbearers. Visitation will be from 6 to 80 p.m. Monday, August 30, 2021, at West Oaks Funeral Home. Cathy passed away Friday, August 27, 2021, at Rock Creek Nursing Home surrounded by her loved ones.
Cathy was born on October 28, 1955, in Sulphur Springs, Texas, the daughter of Dan Friddle and Patsy Utley Friddle. She married Maurice Bryant on November 30, 1978, in Oklahoma. He survives. Cathy owned and operated Merry Maids for over 20 years. Cathy was saved at the age of 9 and she was a member of Gunner Assembly of God all her adult life.
In addition to her husband Maurice, she is survived by her children, Jeremy Steed and wife Stormy of Emory, Jennifer Steed Adams and husband James of Sulphur Springs, Lisa Roest and Husband Tommie, Carla Brookins and husband Charlie, and Steven Bryant and wife Rosie; brothers, Danny Friddle and wife Jackie, Gary Friddle and wife Jeletta, and Joe Friddle and wife Amy; grandchildren, Jordan Lewis and wife Gloria, Christian Lewis and wife Morgan, Jaden Adams and Emmersen Adams, Cassie Steed, Heagen Steed, Zoey Steed, Kade Steed, Ashley Schurwon, Heather Daniel, Savannah Benusa, Katlynn Bryant, Luke Bryant, Kaylee Burch, Austin Burch, Carli Brookins, Tyler Brookins and Colt Brookins; great-grandchildren, Henley Lewis, Sophie Lewis, Natalie Lewis, Corbyn Lewis and Mia Lewis, and 11 more great-grandchildren.
Arrangements are under the direction of West Oaks Funeral Home. www.westoaksfuneralhome.com