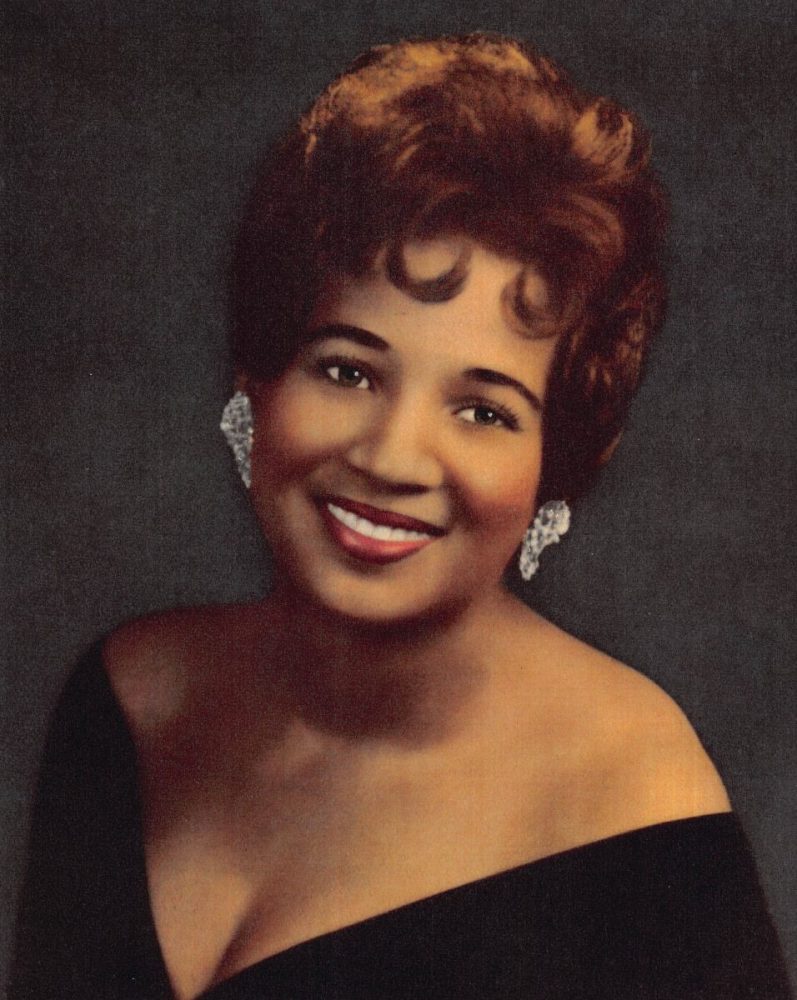 Babaria (Pride) Clemons was born on May 8, 1939, in Sulphur Springs, to Malvin and Domer Pride. She went from labor to reward on August 1, 2021.
Lovingly known as "Babs" to all her close family and friends, she attended school in Sulphur Springs, and is a graduate of Douglass High School. Babaria attended Murray State college in Tishomingo, Oklahoma, where she studied nursing. She loved studying the bible, going to church, watching the Dallas Cowboys, cooking and taking care of the elderly. She attended First Baptist Church of Ardmore, Oklahoma.
Babaria is preceded in death by her husband, Raymond N. Clemons; brothers, Curtis Pride of Denver, Colorado, and Harvey Lynn Pride of Sulphur Springs, Texas; and her sister, Barbara Pride McKerson of Atlanta, Georgia. Also, her beloved grand-dog, Rudy.
She leaves to mourn her one brother, Autrey Pride (Cheryl Pride) of El Paso, Texas;  her only two children, Bridgette Clemons of Gainesville, Texas, and Carole Rivera of Ardmore, Oklahoma; four grandchildren, Destiny Lowery (Shannon Lowery, Sr.) of Irving Texas, Courtney Clemons (Hydeia T. Clemons) of Arlington, Texas, Alandria Rivera of Lewisville, Texas and Melissa Rivera of Ardmore, Oklahoma; one great-grandchild, Levi K. Clemons; along with a host of sisters and brothers in-law; nephew, Alfred McKerson; others who lovingly adopted her as a second mother; cousins; relatives; and friends. Also, her beloved grand-dogs, Precious (aka-Goon), Sugar and Kodak.
Funeral services will be held at 11 a.m., Saturday, August 14, 2021, at Pleasant Hill Baptist Church. Interment will follow at Pleasant Hill Cemetery. A come and go visitation will be held from 8 a.m. to 5 p.m. Friday, August 13, 2021, at West Oaks Funeral Home.
Arrangements under the direction of West Oaks Funeral Home.