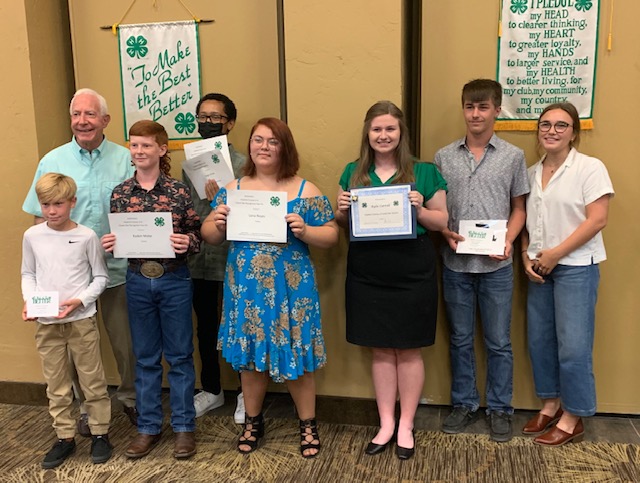 Each year, the Achievement Banquet honors Hopkins County 4-H students who have excelled in their chosen areas of interest during the past 12 months. Now, just as a new 4-H enrollment year is beginning, these students were recognized for hard work and success during 2020/2021.
All five 4-H clubs of Hopkins County had a number of students involved in the special recognition of the evening. Texas Agri-life Extension agents Johanna Hicks and Mario Villarino hosted the event but it was actually the students who carried out the awards and recognition of their peers.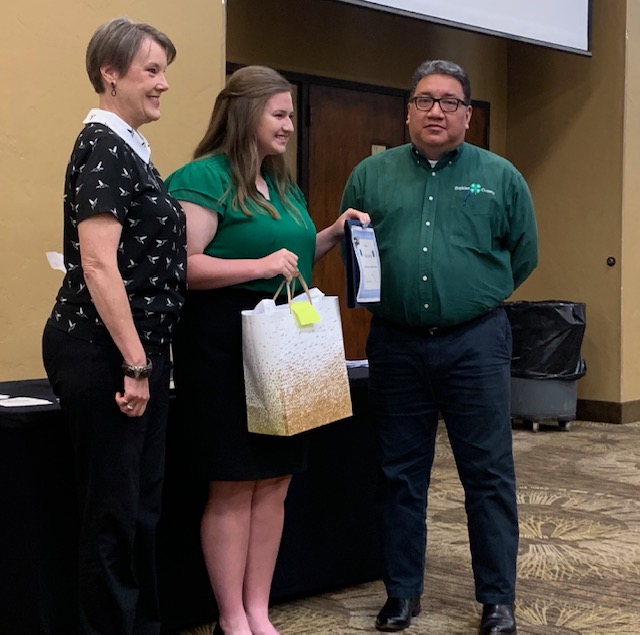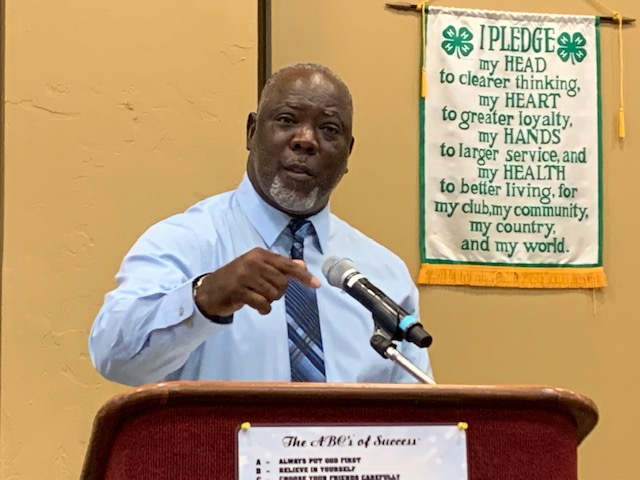 Guest speaker Patrick Johnson of Harleton, Texas gave an uplifting talk on 'doing the right thing' and respect for parents and elders. Johnson, a USAF Sgt. Major and former chaplain now represents J-Star Ministries. He is married to Shanna Clayton Johnson, a native of Sulphur Springs.
Hopkins County 4-H Adult Volunteer of the Year is Stephanie Stewart. Stephanie is a busy mom who also began teaching archery as a brand new club project. Her 4-H students have learned the basics of archery and are now competing across the region in contests with other 4-H'ers. Stephanie helps them have fun, cultivate new interests and learn to excel at the same time.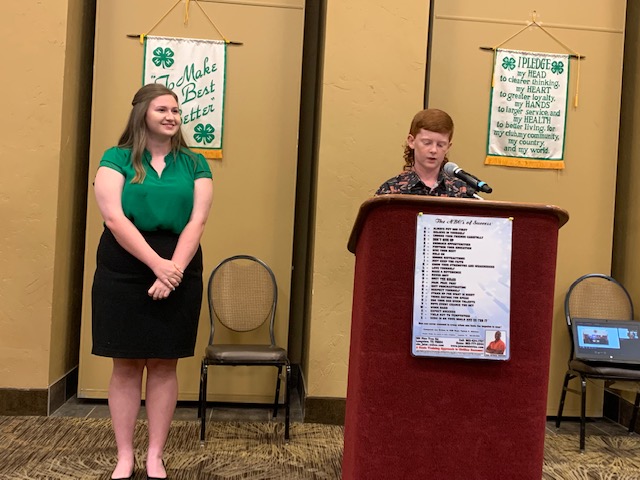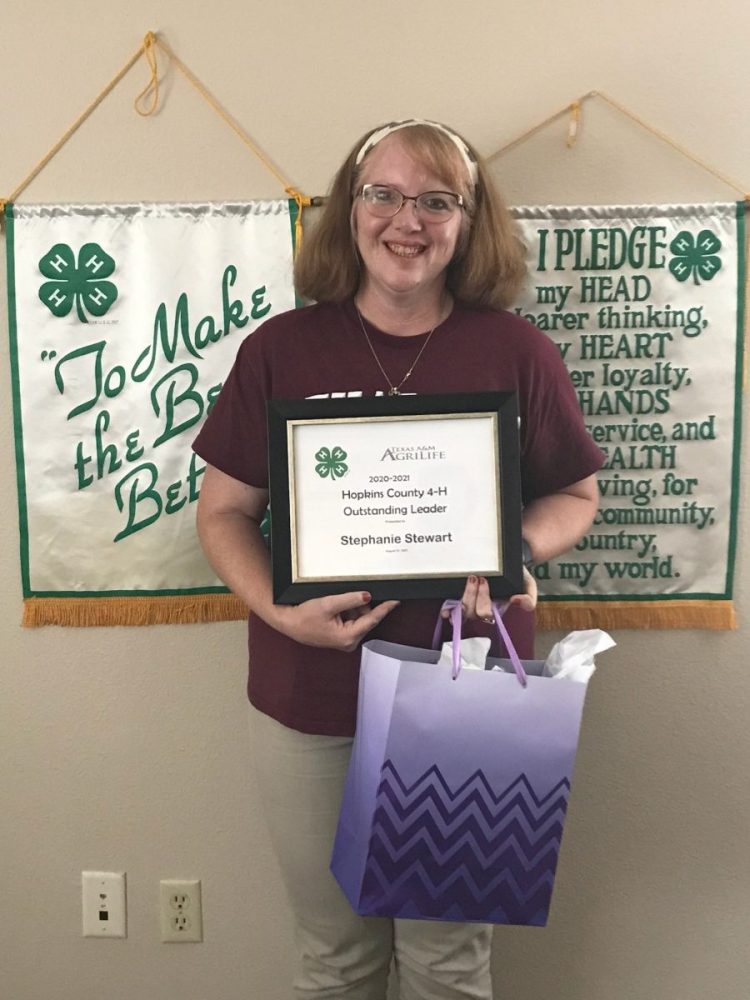 Gold Star Award winner Rylie Carroll is on the District 4-H Council and competed in Food Challenge and Consumer Education categories. During the last school year, Rylie earned honors on the District and State Level, taking 1st place at State in her Record Book on Consumer Education, 3rd Place at State level in Fashion Show, and 5th place at State level in Public Speaking. Rylie also accrued honors at the Houston Livestock Show in the Public Speaking Contest. She applied and was selected to a state-level position as a Healthy Texas Youth Ambassador, and will be working alongside Johanna in the local office in program development for Hopkins County health and wellness.
Hopkins County had double winners in two scholarship categories. The Janie Crump Award, a $500 local scholarship, went to Miss Jorja Bessonett (in Food, Fashion and Family Life categories) as well as to Miss Savannah Allen, (in Livestock Exhibition). Then, each of the girls also received a state-level scholarship category called Texas 4-H Opportunities, for $20,000 each. Hopkins County had 2 recipients in this prestigious award!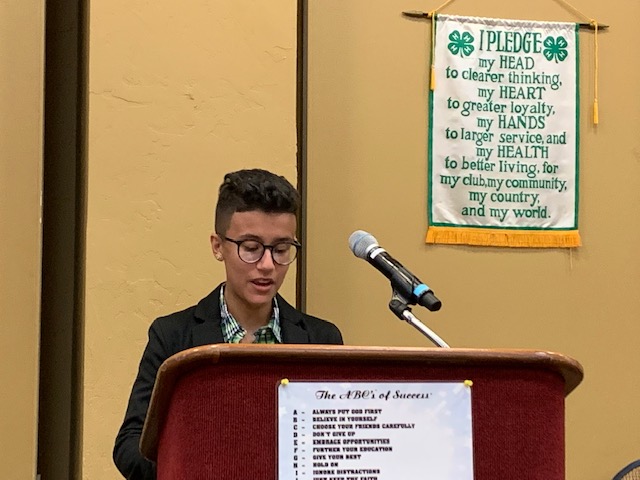 Penelope Deterding caught onto 4-H real fast when she joined. She got involved in Fashion and Interior Design projects and is a member of the County 4-H Council. She first began on sewing projects, then attended a quilting workshop where she fell in love with quilting. Since then Penelope has completed a quilt on her own which received recognition at State, and she joined the Lone Star Heritage Quilt Guild as their youngest member!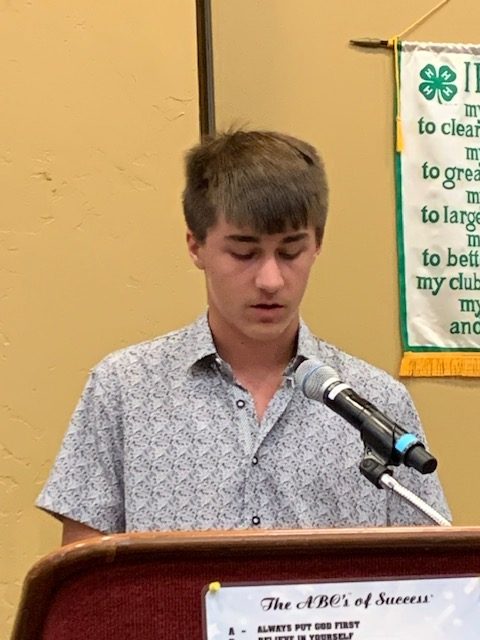 An Installation of Officers was overseen by 4-H Volunteer Peggy Childs as she reminded them of their leadership responsibilities for the coming year.
New officers are:
President, Rylie Carroll of Infinity 4-H Club
Vice President of Programs, Ethan George of Miller Grove 4-H Club
Vice-President of Recreation, Kaden Mabe of Infinity 4-H Club
Secretary-Treasurer, Blaine Allen of Infinity 4-H Club
Reporter, Diego Childs of Infinity 4-H Club
Parliamentarian, Lena Reyes of Infinity 4-H Club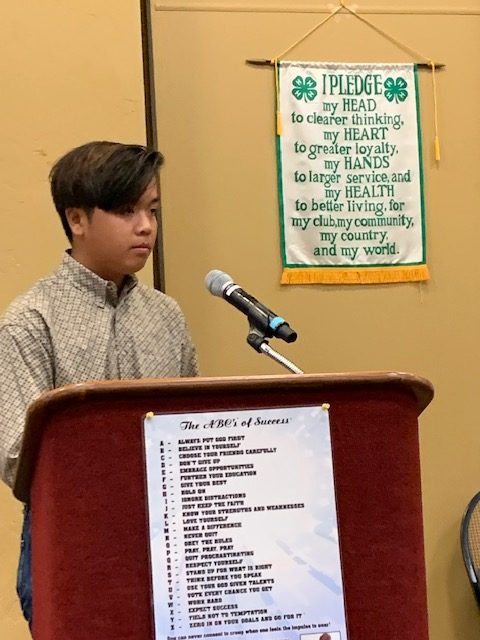 These are just a few of the outstanding 4-H students who live and go to school in Hopkins County. Adult volunteers play a big role in helping the students learn, stay focused and excel in their projects. Can you volunteer? National 4-H Week is coming up in October 2021. Find out how you can help, and get involved!!Contact Extension agents Johanna Hicks or Mario Villarino at 903-885-3443 or drop by the Extension office at 1200 B West Houston Street in Sulphur Springs, Texas.