Great News! Tammy Reardon has a very special place in her heart for persons affected by Alzheimers Disease, dementia and other causes of memory loss. Upon moving to Hopkins County, Tammy began to look for ways to help in the community. Uncovering a common need among those closest to persons disabled by memory loss… their caregivers…..Tammy organized a way to offer a weekly time-out from their responsibilities as caregivers, many of whom are family members. She calls it the Terrific Tuesdays Club. Upon arrival, each attendee is paired with a caring volunteer who offers one-on-one attention and assistance to fully enjoy their time there. Although closed for one year due to COVID-19 concerns, the Sulphur Springs Terrific Tuesdays Club is back and will re-open on Tuesday August 3, 2021. Tammy and her volunteers are looking forward to helping both caregivers and those with memory loss to have a bright spot each week to look forward to. A major event is planned for the community on Thursday October 7 at 10:30am on Celebration Plaza. For details or with any questions about Terrific Tuesdays or the annual fundraiser, phone Tammy Reardon at 903-243-5620 or drop a line to 301 Church Street, Sulphur Springs, Texas 75482. Also see Sulphur Springs Terrific Tuesdays Club on Facebook.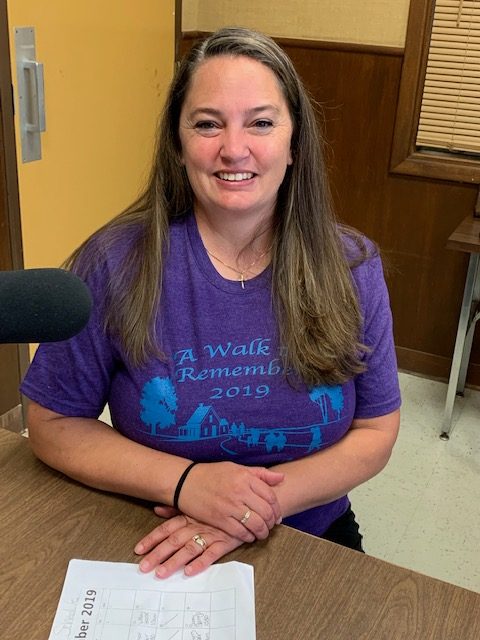 Sulphur Springs Terrific Tuesdays Club Weekly meetings are held at First United Methodist Church in the common area near the Family Life Center/Gym. The spacious open area is arranged so that members can enjoy interaction with others, enjoy music and games as well as sharing a meal. Social interaction and the opportunity for safe fun are at the heart of Terrific Tuesdays. And caregivers can rest assured that their loved one is receiving quality respite care and an array of interesting and fun activities shared with loving care.
We meet every Tuesday 9am-2pm to provide a safe environment for your loved one where they can be safely involved in a variety of social activities.
Mission
To provide much needed respite to the caregivers of our community. While enriching the lives of our participants by giving them a safe place to socialize where they feel accepted and encouraged to enjoy life.
Description
Our activities are designed to help promote memory stimulation, range of motion, and circulation.
Many Success Stories Tammy can testify to many successes of the program. She's seen attendees who haven't previously been sociable come out of their shell. She has witnessed others who have been fairly silent begin to talk or even sing along to a song they remembered. Others have brightened up when involved in a group game or show-and-tell session. Some caregivers report an improvement for their charges in anticipation for next week's club meeting, and many experience a general improvement in looking forward to doing things again that they once enjoyed. Almost unanimously, caregivers relate that they appreciate the weekly hours of personal time they gain through Terrific Tuesdays. There are many happy memories and success stories among those who have experienced the Terrific Tuesdays program.