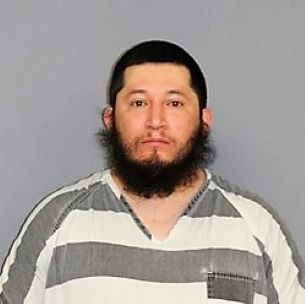 A 34-year-old Sulphur Springs man was accused of assault – impeding breathing of a family member early Sunday morning, according to arrest reports.
Sulphur Springs Police Cpl. Chris Rosamond reported responding at 1:28 a.m. July 25, 2021, on Hodge Street, where an assault was reported to have occurred. He determined the victim, a 31-year-old woman, had been assaulted by a family member and the assault included impeding her ability to breath, according to arrest reports.
Raymond Requejo Jr. was arrested at 1:43 p.m. Sunday "to prevent further violence from occurring," according to police reports. Requejo was released from Hopkins County jail Monday, July 26, 2021, on a $10,000 bond on the third-degree felony charge, according to jail reports.
---
The Hopkins County Sheriff's Office is located at 298 Rosemont St., Sulphur Springs, TX 75482. Non-emergency calls can be made to (903) 438-4040.