A 32-year-old Quitman resident was arrested for DWI following a three-vehicle crash on State Highway 154 south early Saturday morning, July 3, 2021.
Hopkins County sheriff's deputies were told one man involved possibly intoxicated and acting belligerent. Upon arrival around 12:15 a.m. July 3, the sheriff's officer noted a Toyota Tacoma and two other vehicles damaged. The people in the two other vehicles said the man had passed out in the seat of the pickup and that they had tried to render aid to him. He allegedly awakened, accelerated his vehicle and struck the two other vehicles then fled on foot.
A search of the truck revealed an ID and an open container of alcohol in the rear floorboard. Deputies began searching the nearby wooded area for the pickup's driver. The other motorists were released. One soon returned, reporting the man in the truck was spotted sitting on a guardrail south of the crash site.
Deputies observed evidence he was traveling toward a residence, then spotted the man and ordered him to stop. When he didn't immediately, the officers pursued the man to the edge of a wooded area, where he was apprehended.
The truck was towed away and the Quitman man was transported to jail where. He exhibited all six possible clues of intoxication in both eyes on horizontal gaze nystagmus tests and was unsuccessful when attempting standard field sobriety tests. The man reportedly agreed to a blood draw, which was taken at the hospital just before 2 a.m. Saturday.
He was returned to jail, where he was booked on misdemeanors evading arrest or detention charge and driving while intoxicated charges. The 32-year-old remained in the county jail Saturday afternoon in lieu of $5,000 bond — $2,500 per charge.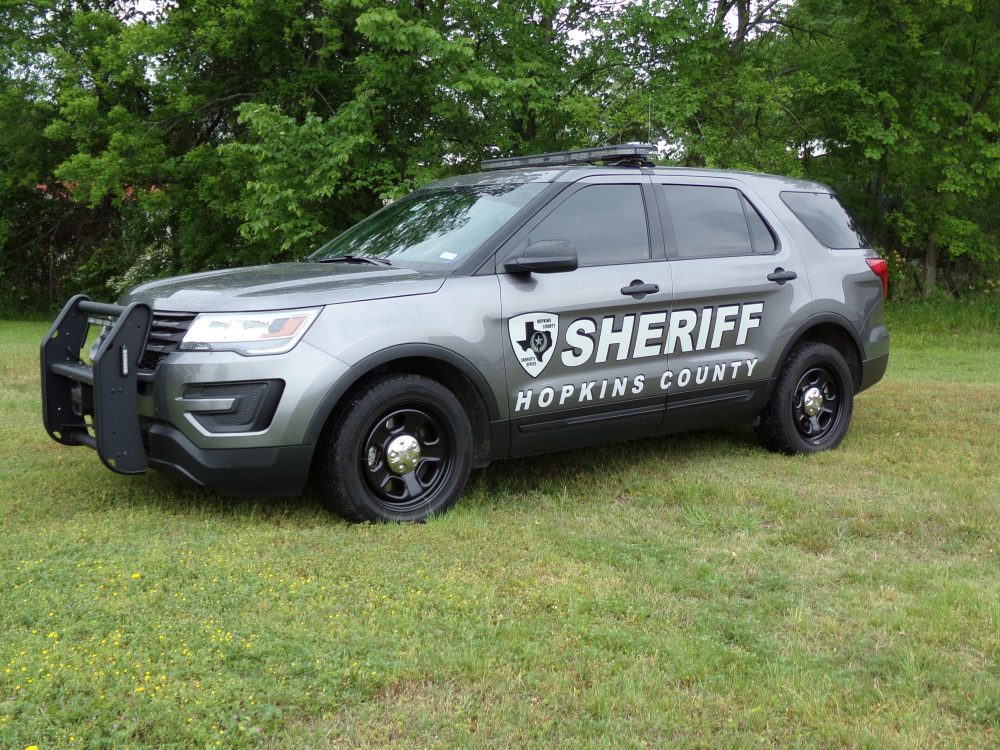 ---
The Hopkins County Sheriff's Office is located at 298 Rosemont St., Sulphur Springs, TX 75482. Non-emergency calls can be made to (903) 438-4040.