Police officers and deputies interrupted a theft in progress early Wednesday morning at a local business. They arrested a man who tried to run from the authorities, but was quickly apprehended.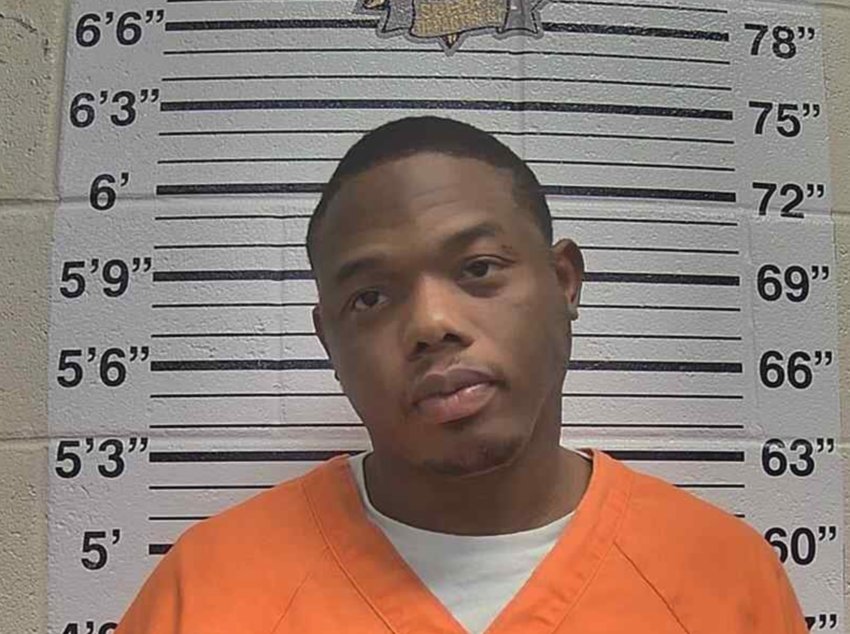 On July 7, 2021 at approximately 2 a.m., Sulphur Springs Police Department and Hopkins County Sheriff's Office responded to Nor-Tex for a theft in progress. Upon arrival, Officers located the east gate open and a running side by side just inside the fence. Hopkins County Sheriff's Office deployed their K9 and the suspect was located lying in the bushes on the property. The suspect fled from officers and a Taser was utilized to take the suspect into custody, according to a news release from SSPD Chief Jason Ricketson.
A U-Haul truck was located at a nearby business with ATV ramps coming out the back door. Officers located two more sets of ramps, drills, crowbar, bolt cutters, and other miscellaneous tools in the U-Haul truck.
The suspect was found to have in his possession the key to the U-Haul truck. The suspect was arrested and later identified as Moses Jerome McLaurin, 39 years of age. The investigation is ongoing, with multiple charges being filed, according to the medial release.
Arrest reports show suspected cocaine was found in a GMC C5500 truck associated with the man. While being booked into jail, officers learned he'd provided incorrect information when asked to identify himself. He is also known by Kamaron Dentrell Lewis and Moses Jayrome McLaurin, according to arrest reports. Jail reports also so he's known to have used the alias Tammy Renee Newby as well.
McLaurin has been charged with theft of property valued at $2,500 or more but less than $30,000, possession of less than 1 gram of a Penalty Group 1 controlled substance, evading arrest or detention, failure to identify as a fugitive by intentionally giving false information, as well as warrants for tampering with or fabricating physical evidence, receiving stolen goods, and out of Mississippi a Department of Corrections parole violation and larceny warrant, according to Hopkins County jail reports.
The Sulphur Springs Police Department would like to thank the Hopkins Sheriff's Office for their assistance in apprehending the suspect, Ricketson stated in the press release.