The Paris Small Business Development Center is holding a seven-session online training on management and leadership from Lorna Kibbey Leadership Solutions.
The sessions, running from July 12 through August 23 each Monday from 10 a.m. to 11 a.m., are designed to help businesses struggling with employee retention, hiring, and attracting employees. Paris SBDC invited Lorna Kibbey Leadership Solutions to mentor local business owners on navigating the changes in the workplace.
The sessions are: Leading in Times of Change; The People Side of Leading; Delegation: How to Do it Right; Understanding Motivation: The Secret to Motivating Others; The New Rules of Time Management; Right Person, Right Time; and Leading a Team in a Virtual World.
Participants are encouraged to bring up their workplace management issues and engage with during the question and answer session. 
Kibbey is author of "Becoming A Better Boss." She has first‐hand experience in dealing with the most difficult situations managers face, having served as a leader and manager for more than 24 years in the public sector. Lorna earned her Master's Degree in Business Administration from the University of South Florida and her Bachelor of Arts in Communication Arts from the University of Cincinnati. An active member in the National Speaker's Association, she served as the 2019-20 Dean of the Florida Speaker's Association speaker academy. She currently serves Florida State University as an adjunct instructor for the state's Certified Public Manager Program.
Registration is online at https://bit.ly/36llZdi. The first 20 individuals to register for the July 12 session and attend online will be eligible to receive one free copy of the book, "Becoming A Better Boss." Arrangements for picking up the book or for questions email Becky Cornelius at [email protected], or call 903-782-0224.
This session is provided by CARES Act funding to deliver services and webinars to small businesses in support of business recovery.
     Paris SBDC is a partnership program with the U.S. Small Business Administration, the State of Texas, and Paris Junior College. Advising services are offered by the Paris SBDC without regard to race, color, age, national origin, religion, sex, or disability. Special provisions will be made for limited English-speaking individuals and those with disabilities. Those interested may contact the Paris SBDC at 903-782-0224.     Paris SBDC is partially funded under CARES Act Cooperative agreement #SBAHQ20C0059 by the U.S. Small Business Administration. The SBDC is committed to helping our clients that have been affected by COVID-19. The Coronavirus Aid, Relief, and Economic Security (CARES) Act is a federal law and provides funds to SBDC's to provide expanded services and resources due to the pandemic.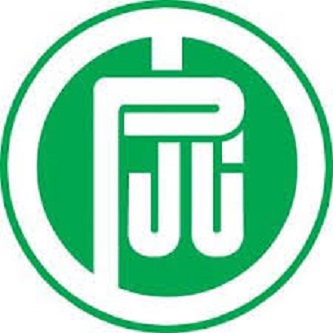 ---
Paris Junior College — located in Paris, Texas, about 100 miles northeast of Dallas — has been a part of the Lamar County community since 1924.
Paris Junior College offers Associate in Arts, Associate in Science and Associate in Applied Science degrees, as well as Certificates of Proficiency in technical/workforce fields. The college has expanded its academic curriculum through the years to encourage associate degree and university transfer candidates. Since establishing its first vocational program — jewelry and watchmaking in 1942 — the college has been aggressive in adding technical/workforce programs that will benefit students entering the workforce.
The campus of 54 tree-shaded acres includes 20 major buildings and residence halls and provides students a unique and pleasant environment for learning.
Paris Junior College also operates centers in Sulphur Springs, Texas, and in Greenville, Texas.
Vision
To be the educational provider of choice for the region.
Mission
Paris Junior College is a comprehensive community college serving the region's educational and training needs while strengthening the economic, social and cultural life of our diverse community.