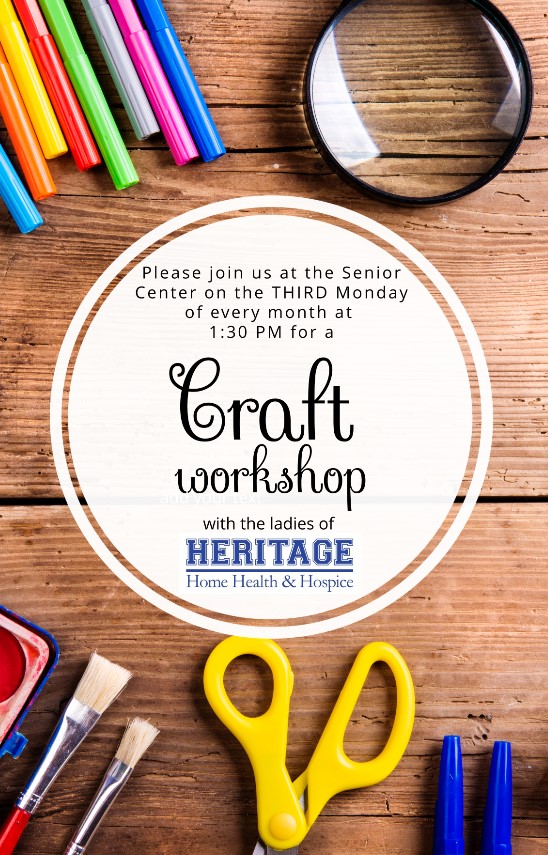 The Wreath class that meets on the 3rd Monday of each month at 1:30 will 
now just be called a Craft Workshop.    Instructor Leslie is on a planned absence, and Heritage Home Health has someone who will be teaching the class temporarily.  Her name is Jessica Claxton. She will be helping you guys make something new every month.   Please come 
and enjoy the fun.  If you don't want to keep the craft yourself you can always brighten someone else's day with a little gift that you made.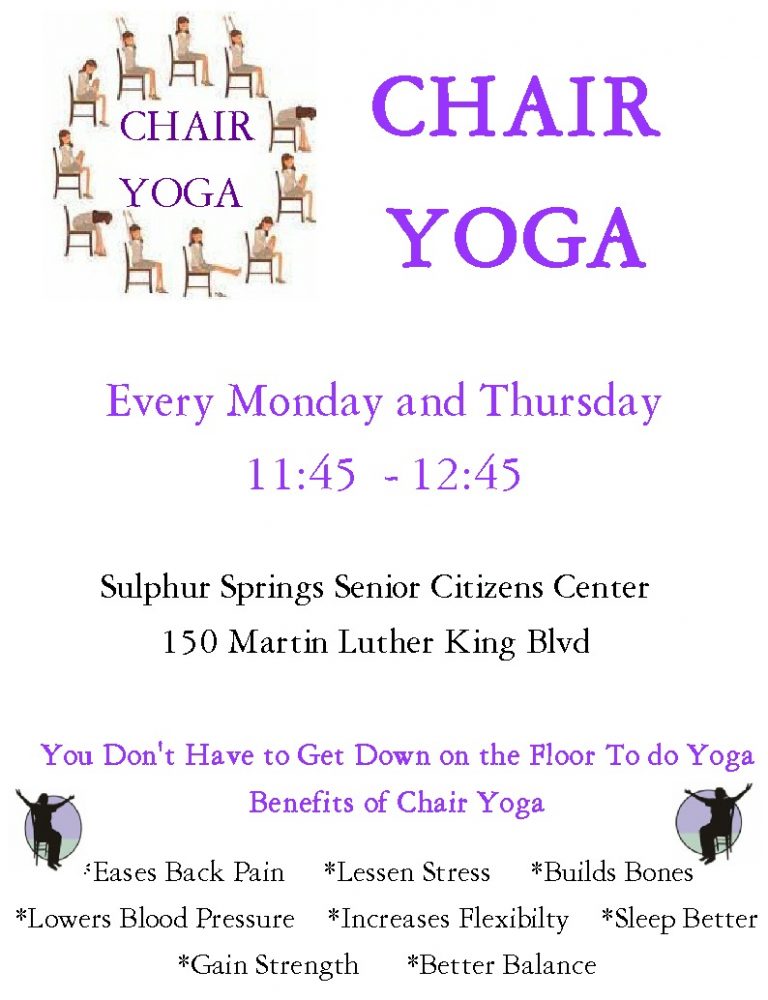 We are still trying to get more people interested in Chair Yoga. It is very low impact. If you are having trouble with Stiffness, Balance, Arthritis, depression, loneliness or just want to feel better about yourself you should come and join Chair Yoga. Come make some new friends while helping yourself feel better mentally and physically.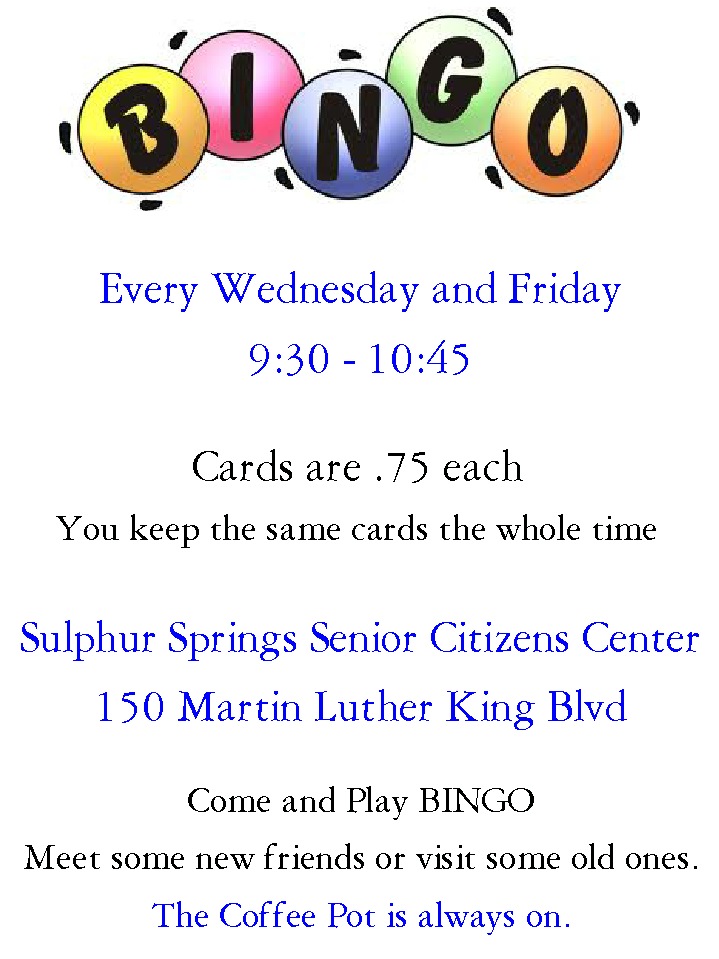 BINGO attendance has been down since COVID. If you like to play BINGO you are welcome to show up on Wednesdays and Fridays at 9:30. We play until about 10:45. We play for items like Laundry Detergent, Paper Towels, Toilet Paper, Chips and Dips and Cleaners. Black Out is $ 10.00.

Everything at the Sulphur Springs Senior Citizen Center is FREE to you except Lunch (which is only $2.00) and BINGO (cards are .75 each and you keep the same cards the whole time you are here).

Affiliated Driving Class is this Thursday July 29th at 10:00. The class is good for Ticket Dismissal or 10% Discount on your Liability Insurance. The Discount is good for 3 years. The class is 15.00 for Discount and 25.00 for Ticket Dismissal. Lunch will be available for a cost of $ 2.00.
If you are afraid of COVID just wear your mask and come on. I still see lots of people wearing their masks. Hope To See You All Soon!