A 44-year-old man was transferred from a Colorado correctional facility on a Hopkins County warrant Wednesday, just prior to his release, according to arrest reports.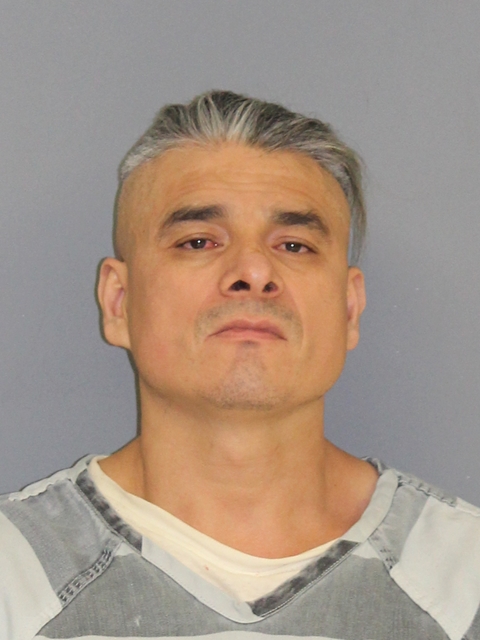 Hopkins County Sheriff's Office received notification that Javier Perez Garcia was scheduled to be release on July 8, 2021, from the Colorado Territorial Correctional Facility. His release would have came after serving time on two sentences, one which carried a four-year sentence and one with a one-year sentence. Garcia, who was listed as Javier Perezgarcia in the CDC, was sentenced on the Colorado charges on Feb. 4, 2019, according to the Colorado Department of Corrections website.
HCSO Deputy Steve Huffman traveled to the correctional facility in Weld County, Colorado, which is located in far north central Colorado, and took Garcia into custody at the CTCF at 7 a.m. July 7, 2021. Huffman then transported the Longmont, Colorado (located in Weld and Bounder counties) resident to Hopkins County Law Enforcement Center in Sulphur Springs, Texas. He was booked into jail at 10:21 p.m. Wednesday on a warrant for violation of probation, which he was on for indecency with a child by sexual contact. The transport deputy noted Garcia to be very cooperative, showing respect in all instances during the transfer and booking process.
Garcia was initially arrested on a warrant for the indecency charge on July 6, 2015; he remained in Hopkins County jail until Jan. 7, 2016, and had a Homeland Security hold placed on him at that time by Immigration and Customs Enforcement officials. Garcia was held on the Hopkins County charge without bond on Thursday, July 8, 2021.
---
The Hopkins County Sheriff's Office is located at 298 Rosemont St., Sulphur Springs, TX 75482. Non-emergency calls can be made to (903) 438-4040.