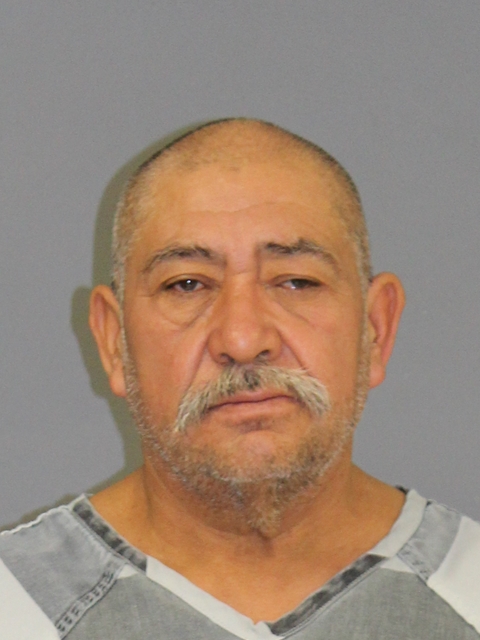 Hopkins County Sheriff's Office Sgt. Scott Davis and Deputy Justin Wilkerson stopped a GM Safari at 8:42 p.m. Saturday on State Highway 11 at FM 3134 for a traffic violation. A records check showed driver Victor Miranda-Cervantes to be wanted on two warrants for driving while intoxicated with a child passenger 15 years of age.
Miranda-Cervantes was accused March 20, 2021, of driving drunk with 3 children under 10 years of age in the SUV with him. He was stopped around 10 p.m. that Saturday for a traffic violation and had red eyes, and alcohol was smelled on his breath. Beer cans were visible in his SUV, including one can between a child's feet in the center of the back seat. He was arrested and booked into Hopkins County jail early March 21, on one DWI with child passenger charge; the children were released to Miranda-Cervantes' son.
The 60-year-old Cumby man, who is also known by Victor M. Miranda-Sirvantes, was released from the county jail March 21, 2021, on a $5,000 bond on the driving while intoxicated with children under 15 years of age charge.. He was indicted in May 2021 on one DWI with child passenger charge.
He was arrested following the traffic stop July 17, 2021, on two additional DWI with child passenger charges, and released from Hopkins County jail Monday, July 19, 2021, on $15,000 per felony charge.
---
The Hopkins County Sheriff's Office is located at 298 Rosemont St., Sulphur Springs, TX 75482. Non-emergency calls can be made to (903) 438-4040.