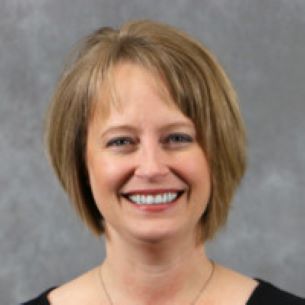 Because people in the local community have voiced questions about the COVID vaccine, boosters and other COVID-related topics, KSST reached out to CHRISTUS Mother Frances Hospital in Sulphur Springs for the latest news. Holly Ragan, who is Senior Market Development Coordinator for CHRISTUS Mother Frances Hospital in Sulphur Springs, set up a Good Morning Show interview with CHRISTUS Pharmacy Supervisor Melissa Maeker. Good Morning Show host Enola Gay visited with Melissa on Friday July 9, 2021 covering an array of topics.
"We are all hearing about a rise in COVID cases a bit on the news right now, and we are hearing mentions of the new Delta variant strain. However, at CHRISTUS, we are finding that persons who are now struggling or hospitalized with COVID symptoms are persons who have not received either the Moderna or Pfizer 2-dose vaccine," stated Melissa. "Those who have received both doses of their vaccines are not among the new COVID cases we are seeing. As the CDC, the medical world and health professionals watch with interest, it appears that the Moderna and Pfizer vaccines are both holding well against the Delta variant strain of COVID. As we knew, these vaccines offered an approximate 95% protection rate from COVID illness. And that's an excellent rate of protection for any kind of vaccine. Thus, it's encouraging to note that as the months have passed since the vaccines were introduced, both types of 2-dose series are showing strong resistance to the Delta variant, which has become the dominant variant at this time."
On the subject of people possibly needing to show proof of their vaccine, Melissa mentioned that at this time, proof is not being required for most travelers. However, it's a good idea to keep your vaccination card safe and secure. Store it with your important papers, and since the paper card could be tampered with, it's best to keep it in a secure place unless needed. In the US, each state has utilized their own software registry on vaccinated residents. Texas utilizes ImmTrac, which is also used for childhood immunization registry. On the subject of travel outside the US continent, it may best for un-vaccinated travelers to check regulations at your destination for possible quarantine while awaiting negative test results.
Regarding return to school this Fall, Melissa stated public schools in Texas are not requiring proof of vaccine, and neither are most colleges. "I know of three in the state of Texas which are requiring proof of vaccination, and they are all private universities. One is Rice, and there's St. Edwards and Paul Quinn College plus another handful across the nation. One reason may be that at this time, the vaccine does not carry final FDA approval. However, all colleges are encouraging students to get the vaccine before entering".
Melissa also touched briefly on the current RSV virus precautions now being observed at CHRISTUS Mother Frances Hospital in Sulphur Springs. "There is an upsurge in young children age 3 and under being affected by RSV, or Respiratory Syncytial Virus. It is contagious and easily spread among young children. Earlier in the summer, our hospital had relaxed it's visitation rules to allow more than one person visiting a patient. However, that rule was revised on July 1, 2021 to discourage visitation in the OB/GYN area by children under the age of 3 years. That change came with the reminder that masks are still required throughout the CHRISTUS Mother Frances-Sulphur Springs facility".
Melissa Patterson Maeker is a graduate of Sulphur Springs High School Class of 1989. She entered college at East Texas State University, then transferred to UT Austin to earn her degree. Initially, she worked at Methodist Medical Center and UT Southwest Health Center in the Metroplex, then she and husband Jeff made their home in the Tyler area. Following a period of semi-retirement, she was hired for the position of Pharmacy Supervisor with CHRISTUS in Sulphur Springs. She and her family plan to move back "home" to Sulphur Springs in the coming months. You can see the Good Morning Show Interview with Melissa on the KSST Youtube channel.