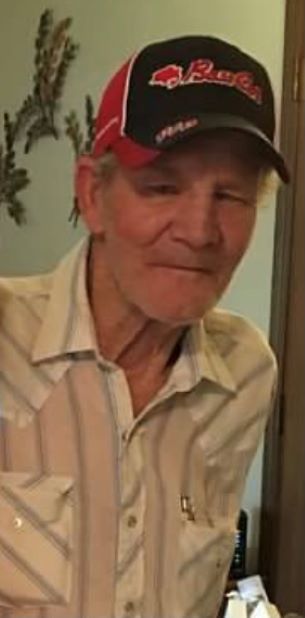 A memorial service for Cecil Leon Robinson, age 72, of Exeter, MO, will be held Sunday, July 11, 2021, 12 noon at Oaklawn Cemetery in Cooper, Texas, with his nephew, Kevin Sharp officiating. Cecil passed away peacefully surrounded by his family, on Friday, June 25, 2021, at Mercy Hospital in Joplin, MO.
He was born April 23, 1949, the first son of James Danner Robinson and Minnie Leona Nix Robinson in Modesto, CA. His family moved to Enloe, Texas, in 1954, where he grew up. He attended school at Enloe and Cooper School when the Enloe School was closed and moved to Cooper. Cecil worked in the cotton fields of Delta County until he left home, he then became a Diesel mechanic for many years. Cecil enjoyed fishing and his favorite way to pass time was with his kids and many grandchildren.
Cecil is survived by his wife Linda; daughter, Lisa Youngblood and husband Mike; son, Gary Robinson and wife Mindy; daughter, Celia Pruente and husband Brandon; daughter, Anna Reeves; daughter, Crystal Moore; 16 grandchildren; and 10 great-grandchildren, all of Missouri; as well as brothers, William Robinson and wife Jennie of Bonham, Danny Robinson and Jimmy Robinson and wife CJ of Cooper, Roger Robinson and wife Melissa of Buna, Ron Robinson and wife Laura of Sulphur Springs; sisters, Carol Taylor and Sherry Dixon of Sulphur Springs, and Janet Watkins of Hutchins; and several nieces and nephews.
He was preceded in death by his parents, a son, two sisters, Mary Ann Robinson and Linda Taylor, and one brother, David Robinson.