Three men were arrested over the weekend on felony controlled substance charges, according to arrest reports.
SH 11 East Traffic Stop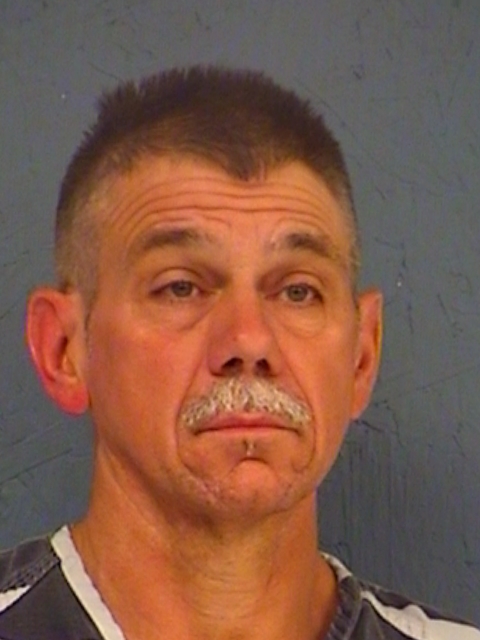 Hopkins County Sheriff's Office Deputy Justin Wilkerson reported stopping a Honda Accord at 11:09 p.m. July 3, 2021, for an obscured temporary license tag. The driver said the passenger, 53-year-old John Coleman of Celeste, is the owner of the car and intoxicated, so the other man was driving home.
Wilkerson reported seeing an open alcohol container in the car, and had both men get out. Coleman had an open container of an alcoholic beverage in his possession. He patted both men down as a safety measure, then searched the car. Wilkerson found more than one open alcoholic beverage container in the vehicle. While removing a container from under the passenger's seat, the deputy found an open cigarette box with what appeared to be the bulb of a pipe of the kind commonly used to smoke methamphetamine and a small black container wrapped in black tape with a bag of suspected meth. Both denied ownership of the substance.
The driver was released with the vehicle, but passenger Coleman was taken into custody at 11:53 p.m. July 3. The substance field-tested positive for meth and weighed 0.79 gram, including packaging. Consequently, the Celeste man was booked into the county jail at 1:52 a.m. Sunday, July 4, 2021, for possession of less than 1 gram of a Penalty Group 1 controlled substance. He remained in the county jail Monday, July 5, 2021, in lieu of a $5,000 bond.
HCSO Sgt. Scott Davis and Deputy Chris Baumann were credited in arrest reports with assisting on the SH 11 east traffic stop.
Cooper Lake Park Arrest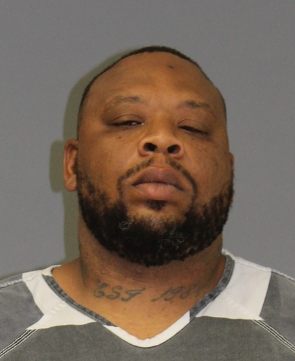 Texas Parks and Wildlife Department Park Police Officer Timothy King, around 7:44 p.m. Saturday, reported seeing a green Mercury turn onto FM 3505 headed toward Cooper Lake State Park. He contacted the occupant of the vehicle at the park headquarters to explain to the driver how to complete an entry permit. While talking to the 37-year-old Commerce man, King reported smelling a marijuana odor.
He informed driver Carlos Sonchz Aubrey that he would be searching the car and asked if he had anything in his pockets. The man showed King a marijuana joint and later a bag of marijuana. When asked if there was anything additional, he showed the park officer a bag of substance identified as ecstasy under the driver's side floor mat. A paper bag with another baggy of marijuana was located as well.
King arrested Aubrey for possession of less than 1 gram of a Penalty Group 2 controlled substance for having the alleged ecstasy, released the cart to King's spouse, who was camping in the park. Two children who were also in the car were released to the spouse as well.
Aubrey was released from Hopkins County jail Sunday, July 4, 2021, on a $5,000 bond on the controlled substance charge.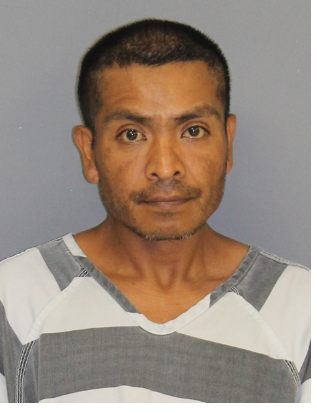 Additional Arrest
A 41-year-old Sulphur Springs man was seen walking on the wrong side of Como Street and detained by police at 7:21 a.m. July 3, 2021. Sulphur Springs Police Officer Francisco Castro contacted, then patted down the man as a safety precaution.
Castro reported finding a pipe of the kind used to smoke methamphetamine in Jose Valladares-Pineda' shorts pocket; the pipe contained what appeared to be meth residue as well. Further searching allegedly revealed a bag of substance that tested positive for meth and weighed more than 1 gram, Castro noted in arrest reports.
Valladares-Pineda was arrested on a possession of 1 gram or more but less than 4 grams of a Penalty Group 1 controlled substance in a drug-free zone. He was released from the county jail July 4, 2021, on a $5,000 bond, according to jail reports.
The Hopkins County Sheriff's Office is located at 298 Rosemont St., Sulphur Springs, TX 75482. Non-emergency calls can be made to (903) 438-4040.