A Texas Department of Public Safety trooper received conflicting stories regarding SH 11 vehicle crash, arrested one man and plans to file charges against a woman who was also in the crashed vehicle, according to arrest reports.
State Trooper Arturo Ugalde responded at 8:12 a.m. Tuesday, June 8, to what was reported as a one-vehicle crash on State Highway 11.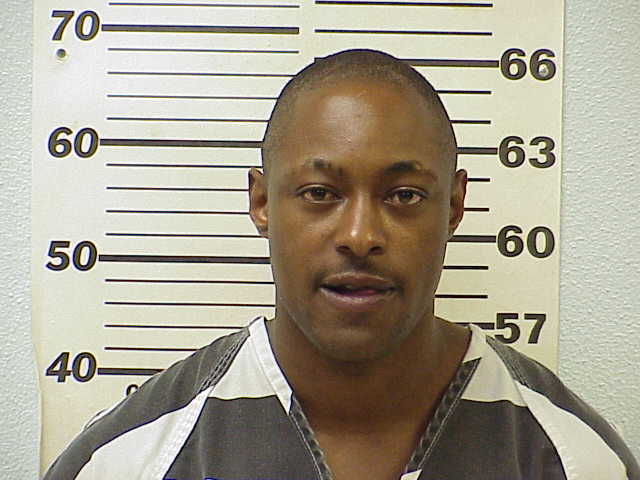 A man, identified as a male passenger in the sport vehicle, reportedly told the trooper that Roy Lee Wilburn and a woman were in possession of methamphetamine. Wilburn was alleged to have been driving at the time of the crash, then immediately after reached under the Nissan, grabbed a magnetic box and threw it into the nearby brush. Wilburn and the woman then allegedly fabricated a story in which the woman would claim to be driving the vehicle when it crashed.
The woman and Wilburn had been transported to the hospital to be checked out, so Ugalde went to the hospital to contact them. Hopkins County Sheriff's Office deputies remained at the SH 11 vehicle crash scene to look for the contraband allegedly tossed prior to officers' arrival.
Ugalde talked to the woman, who told the trooper she had been driving the vehicle, and that Wilburn was the front passenger. The woman, however, was bleeding from her right arm and Ugalde noted that blood had been visible on the passenger's side door panel, which would be more consistent with the woman being the passenger. When presented with the information, she reportedly denied it.
At that point HCSO Deputy Jason Lavender contacted Ugalde to advise him a magnetic box was located in the area where the man claimed Wilburn had thrown it. The box contained two Ziploc baggies containing suspected methamphetamine and another baggy containing hydromorphone (a pain reliever prescribed as Dilaudid that is 2-8x more potent than morphine but with a shorter duration and is a greater sedation). When he relayed to the woman that the box had been found, she refused to discuss it further.
When he went to talk to Wilburn, the trooper learned the 45-year-old Ladonia man had already left the hospital. Sulphur Springs Police Sgt. Brandon Mayes reported finding Wilburn walking south on Jackson Street. The trooper then contacted Wilburn, who he noted had mud marks on his knees, consistent with the male passenger's account that Wilburn kneeled down and grabbed the magnetic box.
Wilburn also told officials that he had been the passenger and the woman was driver of the Nissan. When updated on facts of the case, he claimed that was not the actual truth. Wilburn was taken into custody for possession a controlled substance found in the box. When presented with what they believed to be evidence, Wilburn allegedly admitted he had been driving the Nissan, but refused to snitch about the box.
"My crash investigation showed Wilburn was traveling at an unsafe speed, resulting in the crash," Ugalde noted in arrest reports, adding that his bond had been revoked on other charges.
Wilburn was arrested at 10:30 a.m. June 8 on two charges of possession of 4 grams or more but less than 200 grams of Penalty Group 1 controlled substance, for the suspected methamphetamine and hydromorphone found in the magnetic box, as well as driving while license invalid with previous convictions and unsafe speed.
When Ugalde went back to talk to the woman a second time, he reported she had already left the hospital. He anticipates filing charges against her at large.. The Nissan involved was towed.
Wilburn, who is also known by Leroy Wilburn, remained in Hopkins County jail Wednesday morning, June 9, 2021, in lieu of $50,000 bond each on the controlled substance charges, $1,000 bond on the driving while license invalid charge.
He also was charged with bond forfeiture on two Oct. 7, 2020, possession of 4 grams or more but less than 200 grams of a Penalty Group 1 controlled substance charges. He new bond on the two previous charges was set at $70,000, which is twice the original amount of bond set for the controlled substance charges, according to jail reports. He was indicted in December 2020 on the Oct. 7, 2020, controlled substance charges and released from jail Jan. 28, 2021, on them.
---
The Hopkins County Sheriff's Office is located at 298 Rosemont St., Sulphur Springs, TX 75482. Non-emergency calls can be made to (903) 438-4040.
KSSTRadio.com publishes Sulphur Springs Police Department reports and news. The Police Department is located at 125 Davis St., Sulphur Springs, Texas. Non-emergency calls can be made to (903) 885-7602.
If you have an emergency dial 9-1-1.
The Sulphur Springs Police Department continues to serve its citizens with pride in its overall mission and will strive to provide the best possible police force in the 21st century.
---
The Hopkins County Sheriff's Office is located at 298 Rosemont St., Sulphur Springs, TX 75482. Non-emergency calls can be made to (903) 438-4040.