Wilma Thompson was crowned 2021 Ms. Hopkins County Senior Saturday evening by 2019-20 Ms. Hopkins County Senior Vender Wright, and will advance to the state pageant later this year.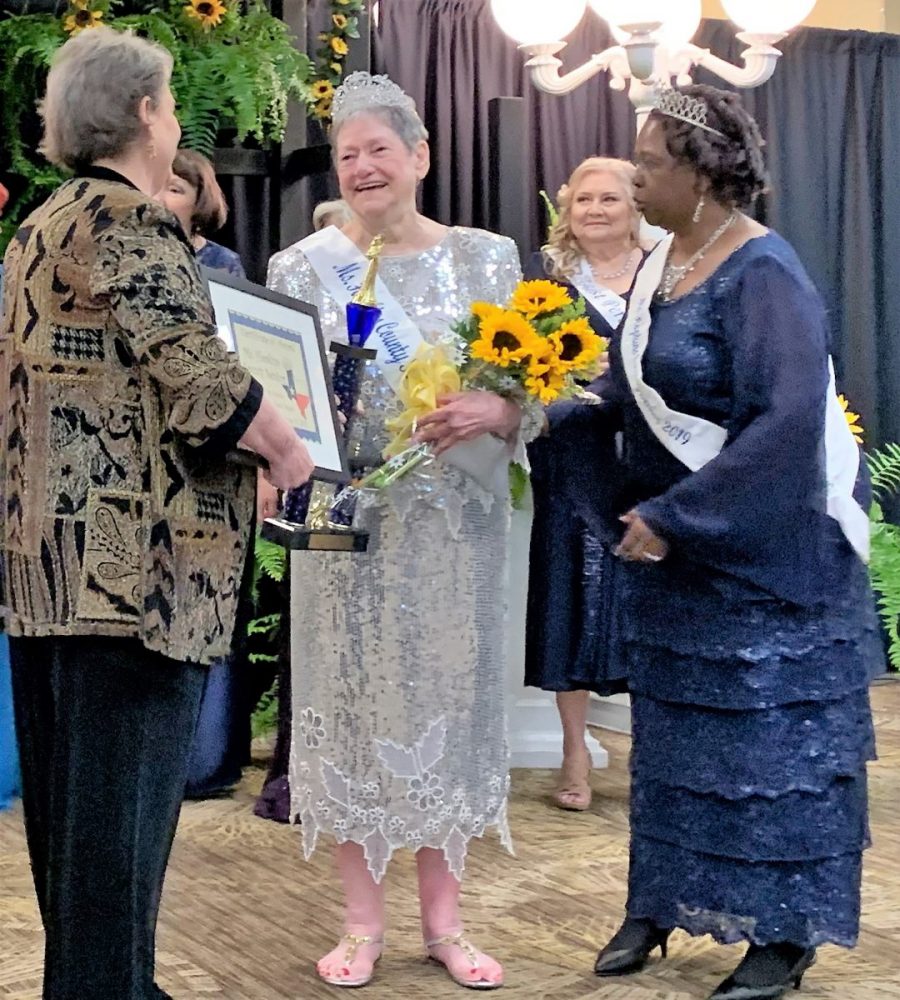 Thompson, 87, said not only was this her first time to participate in the Hopkins County Pageant, it was her first time to compete in anything of the sort.
"I'm just shaking all over. I didn't expect this," Thompson told at the conclusion of the pageant.
First Runner Up was Elizabeth Wilburn. The 73-year-old also received an award for Best Philosophy of Life.
Second Runner Up was Patsy Cowan. The 65-year-old also won Miss Congeniality.
Receiving the award for Most Talented was Linda Pickle Hill; the 65-year-old gave a moving rendition of "This Old Flag." She also received the 2021 Spirit Award. She was accompanied by her service dog.
Nancy Roy, 71, received the Best Interview Award.
Valerie Ross, 66, was awarded Best Evening Gown.
The award for Best Personality went to Sharon Baker, 71.
A special award, the 2021 Clydene Fielden Memorial Leadership Award went to Nancy Bolton.