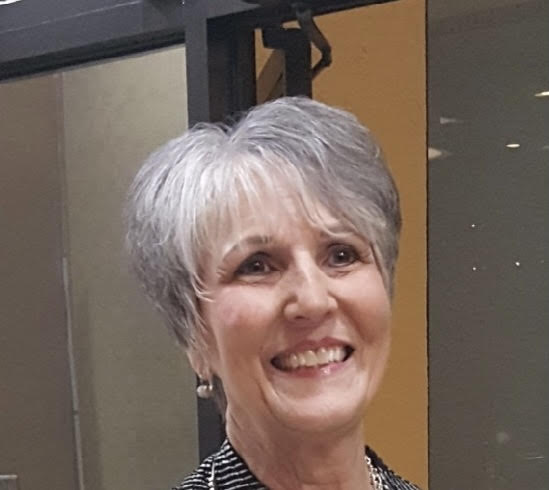 Carolyn McKinney is a dear friend to Hopkins County and on Friday June 11, she dropped by the KSST studios to let us know that she is retiring but plans to stay busy doing things she's been wanting to do. Though we will miss her, it seems fitting that she would choose June, Dairy Month, to make this announcement since her career has been so involved in the dairy industry. After retirement, Carolyn plans to volunteer in a new endeavor or two, and continue supporting causes which she feels bless the community. She shared, 'retiring is bittersweet, but I'm ready to get busy doing some favorite and choice things while I still can!".
The new Assistant to the Director of Administration, Diana Ramirez, sent a press release inviting the public to Carolyn's retirement reception to be held during the noon hour on Friday June 18, 2021 at the Southwest Dairy Museum.

Carolyn McKinney Retiring from Southwest Dairy Museum, Inc.
Lifelong Sulphur Springs native, Carolyn McKinney, will be retiring from the Southwest Dairy Museum, Inc. after over 20+ years of dedicated service. Mrs. McKinney has held the position of Director of Administration for the past 15 years. Her varied roles with the organization have included managing the museum's daily operations and maintenance, coordination of sponsorship activities including Special Olympics, Susan G. Komen, March of Dimes, and college athletic programs, and numerous other tasks.
During her time with the company, she has served the Sulphur Springs community in numerous capacities that include multiple leadership roles. These include serving on the Christus Mother Frances Hospital Foundations Lights of Life committee, American Cancer Society Relay for Life, Hopkins County Adult Leadership Alumni and Hopkins County Civic Center Board of Directors, the Texas AgriLife Leadership Advisory Board, Hopkins County Chamber of Commerce Ambassador, Hopkins County Dairy Festival Board, United Way and Boys and Girls Club Board of Directors.
In 2017, she was named the Hopkins County Chamber of Commerce Woman of the Year. This award is given to a deserving citizen who has volunteered much of her free time in various capacities, and who has contributed in great measure to the benefit of Hopkins County.
Mrs. McKinney and her husband, Dan, have three sons, twenty-one grandchildren and eleven great-grandchildren.
Southwest and Southland Dairy Farmers want to thank Mrs. McKinney for her years of dedication and service to the organization and wish her congratulations on her upcoming retirement!
The community is invited to attend a reception in her honor on Friday, June 18, between 11am and 1pm, at the Southwest Dairy Museum in Sulphur Springs.