A 46-year-old Seagoville woman was caught Saturday driving a stolen U-Haul van that reeked of marijuana, according to arrest reports.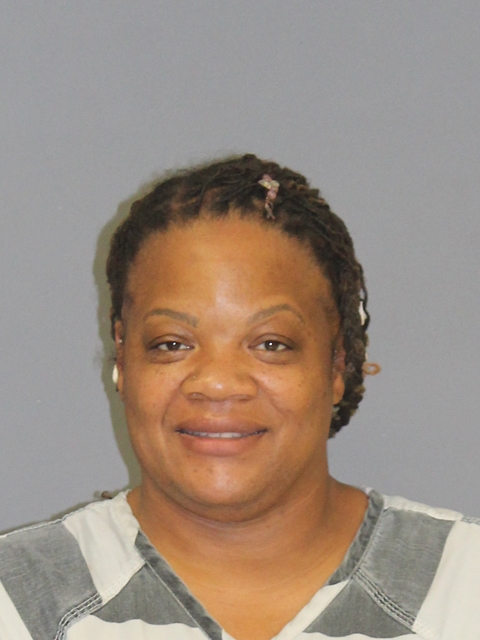 Hopkins County Sheriff's Office Deputy Jason Lavender received the broadcast Saturday afternoon from Hunt County Sheriff's Office Deputy that a stolen U-Haul box van with Arizona license plate was being driven east on Interstate 30 toward Hopkins County. Lavender reported spotting what he believed to be the U-Haul van around, puled in behind it around mile marker 122 at the western edge of Sulphur Springs and confirmed with dispatchers that it was indeed the correct license plate. He then initiated a traffic stop at the 131 mile marker.
Lavender, assisted by HCSO Sgt. Todd Evans contacted the driver, identified as Simetrius Dawn Kelly. She was placed into handcuffs and detained. During the investigation, they learned Kelly's wife had also been traveling along that stretch of I-30 just ahead of her in a Ford F150 pickup. Evans headed east and was able to locate the black truck.
A strong marijuana odor emitted from both the U-Haul and pickup so the vehicles were transported to the sheriff's office for further investigation. Both vehicles were searched. Kelly claimed a large dropper-style vial containing suspected THC oil found in the pickup. Additional items of contraband were also allegedly located in the truck.
As a result, Kelly was arrested for unauthorized use of a vehicle, the stolen U-Haul van, and for possession of 4 grams or more but less than 400 grams of a Penalty Group 2 controlled substance, the suspected THC.
Kelly – who is also known as Simetrius Dawn Browngary, Simetrius Dawn Brown, Simetrius Dawn Gary and Simetrius Dawn Garystokes – was released from Hopkins County jail Sunday, June 27, 2021, on a $20,000 bond on the controlled substance charge and a $5,000 on the stolen vehicle charge.
---
The Hopkins County Sheriff's Office is located at 298 Rosemont St., Sulphur Springs, TX 75482.
Non-emergency calls can be made to (903) 438-4040.