A reported gang member who claimed to have no IDs was caught with another man's IDs. Those IDs were last seen in a vehicle stolen from a Beaumont hotel in April, according to arrest reports.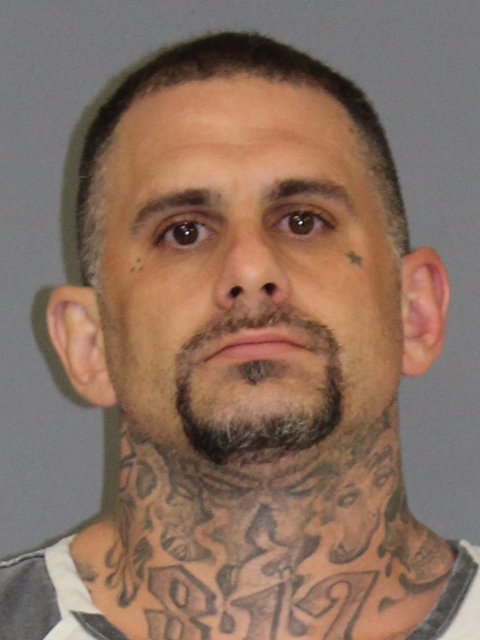 Texas Department of Public Safety Trooper Thomas Wallace first contacted the man around 4:30 p.m. Friday, June 25, 2021. He reported stopping Dylan Griffith for having an unreadable or damaged license plate. When contacted by the highway patrol, the eastbound Jeep Compass was driven to the next exit on Interstate 30 near mile marker 131. The vehicle eventually stopped on the shoulder of the road. The red Jeep had a license plate number registered to a female passenger.
When told the reason for the stop and asked for his identifying information, the driver denied having a driver's license or any form of ID. He exited the vehicle as requested and wrote down a name and date of birth. When checked, a records search showed no matching records. He claimed not to know his Social Security number and had never been issued a Texas ID card or driver's license.
The passenger was removed from the car and detained while the trooper searched the Compass. Williamson reported finding a Texas driver's license and Social Security card issued to another man as well as a debit card issued to Dylan Griffith.
The man eventually admitted to being Griffith. A records check showed the 37-year-old to be wanted by the US Marshals Service for violation of parole, which he was on for possession of a firearm or weapon. DPS officials confirmed the warrant to be active.
Griffith, however, denied any knowledge about the driver's license and Social Security card issued to a man by another name. He told the trooper they weren't his – and they belong to someone else. They were found among items with his identifying information on them inside the vehicle.
Williamson contacted the emergency point of contact associated with the driver's license and Social Security card and learned both were in a vehicle that had been reported stolen from a Beaumont hotel in April 2021. The trooper left a message for Beaumont police detectives who were reported to be handling the case,
Griffith then claimed the items as his, stating that he didn't want the passenger to get into trouble for them. When asked if he had stolen the car they were in, Griffith allegedly denied ever hearing of Beaumont, the place the male on the cards is from. The man, identified in arrest reports as a gang member, claimed one of his connections knew his situation and had given the ID cards to him.
Williamson took Griffith into custody for fraudulent use or possession of identifying information, failure to identify as a fugitive by intentionally giving false information and on the US Marshals weapon charge.
Griffith, who is also known as D, Dillan Griffith, Dylan Gerald Griffith, Dylon Gerald Griffith, Dryan Griffith and Gringo, remained in Hopkins County jail Saturday morning, June 26, 2021, in lieu of a $5,000 bond on the fraud charge, a $2,000 charge on the fail to ID charge and was held on the US Marshals weapon charge.