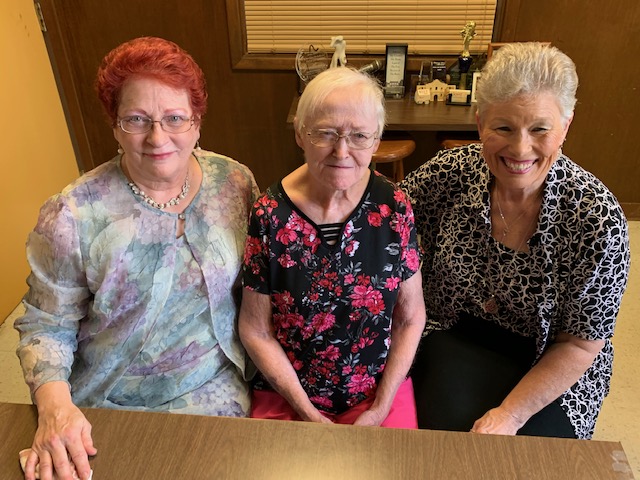 On the final day of Good Morning Show interviews with contestants for the 2021 Ms. Hopkins County Senior Classic title, we talked with Linda Pickle-Hill, Elizabeth Wilburn and Patsy Cowan. They are pictured above, left to right. (Valerie was not able to attend the interview.)
Linda Pickle-Hill is a US Marine Corps veteran, a public speaker and an advocate for pet rescue and service animals. Due to a challenge from her granddaughter, she 'stepped out of her comfort zone' and entered the pageant. That was 10 years ago, and she has been a Ms. Hopkins County Senior Classic pageant contestant each year, "celebrating the changing image of aging". Her pageant path has widened to include the U.S. United Pageant' for Women of Purpose which promotes breast cancer awareness. Linda is currently the 2020 Ms. Elite Texas and will head to the National competition this summer. Her granddaughter, whose challenge motivated her, is the 2020 Teen Miss Texas U.S. United. Linda enjoys speaking to groups and encouraging senior women to assume the role they deserve as examples and leaders in our society. Linda will do a Reading as her talent on Saturday June 12.
Elizabeth Wilburn is a native and life long resident of Sulphur Springs. She lives to travel and likes taking photos of places she's been and people she knows. One of her daily hobbies is bird-watching the variety of birds which come to the feeders in her yard. Elizabeth attends Emmanuel Baptist Church in Sulphur Springs; also enjoys the fellowship the local Seniors Center offers. She is joyful that Seniors can get together again post-pandemic, and is excited about the new Senior Citizens building that's being constructed. For her talent, Elizabeth will perform a skit.
You might know Patsy Cowan as an outgoing Avon lady and TOPS member who is always smiling. Patsy says it's because of her weight loss through TOPS (Take Off Pounds Sensibly) and the Avon company that her personal image is now positive and confident. With a top weight at 335 pounds, she once felt that the rest of her life would be spent indoors in a recliner. But she 'stepped out of her comfort zone' seeking to change her life, and now she helps others to refashion themselves. Patsy is a Vietnam-era veteran of the US Air Force and a retired social worker. Since the pandemic began, she's stepped up to help several geriatric friends and families with food needs, a personal service she continues to do. A clown skit will be Parsy's talent presentation at the Pageant.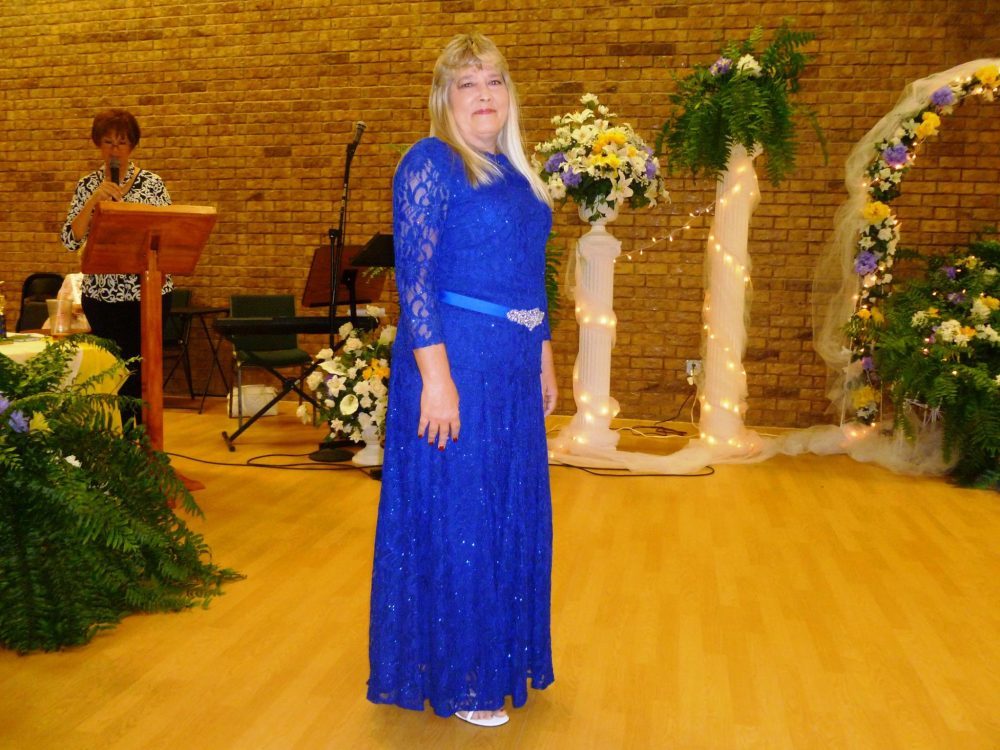 Although Valerie Ross was not present at the interview, here is her bio information. Valerie Ross first entered the pageant six years ago when she was rather new to Hopkins County. Because her passions are crafting and sewing, her first talent presentations were exhibits of crafting projects. Then Valerie switched to comedy, and has taken the Best Talent award a number of times. She will present, what else?, a comedy skit at this year's pageant. Valerie's church is Community Bible Fellowship at Dike, Texas. Although she broke her ankle in April, Valerie hasn't let that stop her and will be sporting a boot brace in the Pageant.
For 2021, there will be seven contestants competing for the title of Ms. Hopkins County Senior Classic. The pageant will be staged on Saturday June 12 in the convention hall of the Hopkins County Civic Center starting at 6pm. Winner and runners-up can advance to the Ms. Texas Senior Classic Pageant to be held in Tyler in September 2021. Current Ms. Hopkins County Senior Classic, Vender Wright (shown below) will crown the winner. It's absolutely free to attend the local pageant, and friends and family are encouraged to come out and support the contestants. Organizer is Karon Weatherman, Director of the Sulphur Springs Senior Citizens Center.