A McBride Street disturbance resulted in an aggravated assault arrest late Saturday night, according to arrest and sheriff's reports.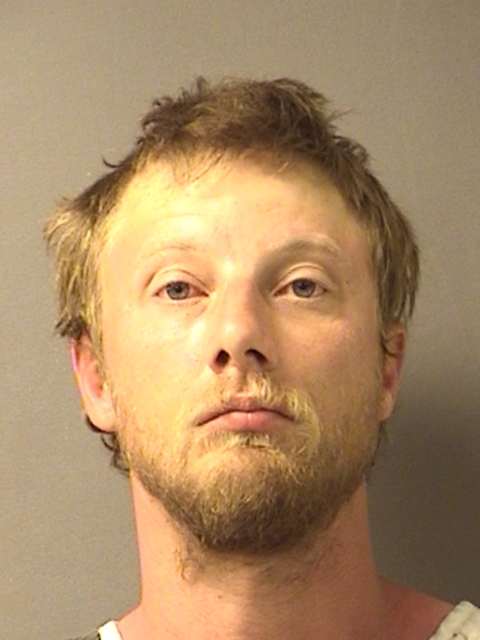 Hopkins County Sheriff's Office first received a complaint in Como regarding reckless driving in the area of McBride Street in Como at 10:23 a.m. Deputy Justin Wilkerson responded in the 200 block of McBride Street and made contact with a vehicle he observed in the road. The driver and passenger claimed they had not driven recklessly, but were instead talking to an individual at the McBride Street residence. The deputy cleared the area.
At 10:37 p.m. and 10:46 p.m. June 19, dispatchers advised they had received a report of a McBride Street disturbance involving individuals in a vehicle. The vehicle had reportedly left the area and was headed to the hospital in Sulphur Springs. A person, alleged to have sustained a head injury from a weapon used during the altercation, was bleeding.
Deputy Wilkerson returned to McBride Street along with Deputy Chris Baumann, while Deputy Aaron Chaney responded at the hospital to try to talk to the allegedly injured person as well as a person alleged to have witnessed the altercation.
Wilkerson and Baumann reported contacting Seth Patton Jumper along with others who claimed to have witnessed the altercation. The witnesses alleged a vehicle followed them to the McBride Street address. Jumper claimed he was notified by the other individuals about it and traveled to his residence to contact the occupants of the vehicle. He alleged he wielded a pipe and made contact with the individuals in the vehicle in an effort to get them to vacate the area. He claimed the disturbance started verbal but escalated into a physical altercation.
Emergency medical services personnel arrived on scene to evaluate 42-year-old Jumper, but he refused to be transported by EMS to the hospital. The Como man was then taken into custody at 11:39 p.m. June 19 on McBride Street and transported by deputies to the sheriff's office, where he was booked at 12:52 a.m. Sunday, June 20, 2021, on an aggravated assault with a deadly weapon charge.
A pipe was, at some point during the sheriff's deputies' investigation, located and recovered from the area, where it was alleged to have been thrown by one McBride Street witness.
Jumper was released from Hopkins County jail Monday, June 21, 2021, on a $15,000 bond on the felony assault charge.
The Hopkins County Sheriff's Office is located at 298 Rosemont St., Sulphur Springs, TX 75482. Non-emergency calls can be made to (903) 438-4040.