A pickup driver's behavior and unusual answers during questioning about driving speeding on State Highway 154 south around 1:30 a.m. Monday, June 7, lead to a search of his vehicle and discovery of contraband, according to arrest reports.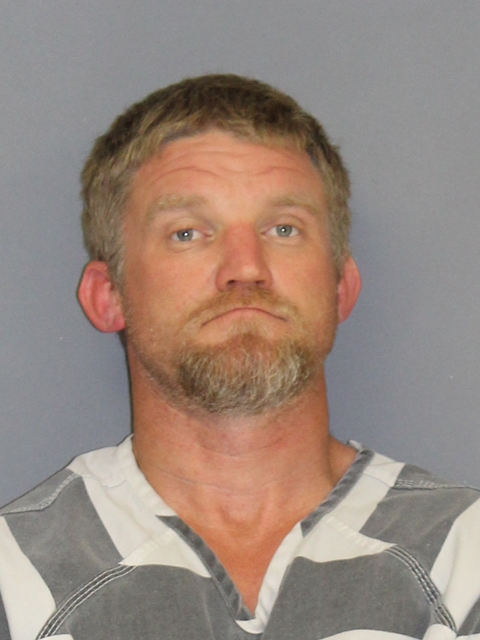 Hopkins County Sheriff's Office Sgt. Scott Davis reported seeing a northbound Toyota Tacoma with flashers on pass by him. Davis was parked on State Highway 19 south at Shooks Chapel. The deputy attempted to catch up to the truck, exceeding speeds of 100 miles per hour. The truck initially had a good distance lead.
Davis reported locating the vehicle, which had stopped in a parking lot just south of the Interstate 30 overpass. Upon contact with the driver, identified in reports Terrell Allen Bell III of Sulphur Springs, the 34-year-old told Davis something had run out in front of his vehicle and possibly climbed on the side of the it. Davis noted the radio head unit had been removed from the dashboard of the truck and asked Bell what had happened to it. Bell claimed the music was too loud for his neighbors and in his an effort to turn it down, had removed it, Davis alleged in arrest reports.
The sheriff's officer noted that Bell exhibited signs of bruxism, the man was unable to remain still, spoke rapidly and was sweating profusely, thus, he suspected Bell to be under the influence of methamphetamine.
Davis requested Deputy Drew Fisher to respond with his canine partner. K-9 Maly indicated a positive alert to the odor of a controlled substance on the vehicle. Deputy Chris Baumann also arrived at the location to assist. A probable cause search by the deputies revealed a clear bag containing a substance that later field tested positive for methamphetamine in a ripped paper bag on the front passenger's seat of the as truck. Bell was taken into custody at 1:53 a.m. June 7, 2021. Deputies located a glass pipe with suspected meth residue in the grass near the vehicle.
Bell, who is also known by TAB Bell, was booked into Hopkins County jail at 2:53 a.m. Monday, June 7, 2021, on a possession of 1 gram or more but less than 4 grams of a Penalty Group 1 controlled substance; a drug-free zone enhancement was added to the charge due to the proximity of the arrest location to a school. Bell remained in Hopkins County jail Monday evening, June 7; his bond on the third-degree felony charge was set at $10,000.
The Hopkins County Sheriff's Office is located at 298 Rosemont St., Sulphur Springs, TX 75482. Non-emergency calls can be made to (903) 438-4040.