A Hopkins County inmate Monday morning was accused of assaulting a jailer with a pen, according to arrest reports.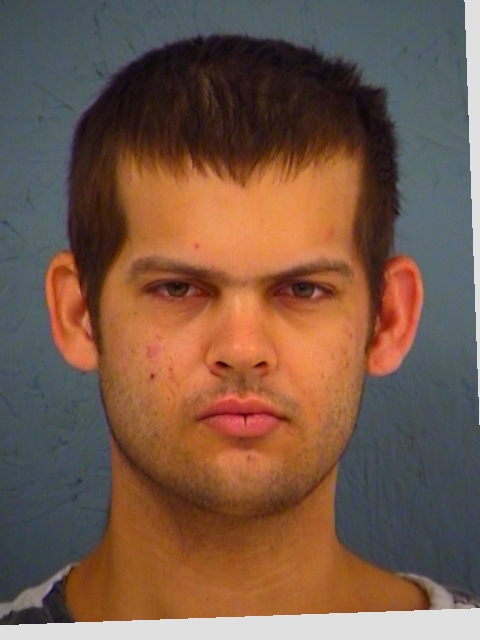 Hopkins County jailer reportedly responded around 6:20 a.m. June 14 in the jail to warn the 30-year-old inmate to stop striking his cell door. When the jailers opened his cell door, Michael Shane McCormick allegedly used a ball point pen he had been holding upside down in his right hand to stab a jail sergeant in the right forearm and left wrist.
Staff responded by using a Taser on McCormick, who reportedly fell to the ground. Officers placed him in a wrap restraint and moved him to a violence prevention cell on 10-minute assaultive-combative watch. Hopkins County EMS responded at the jail to check the man's condition and to remove the Taser probes. After EMS removed the device and cleared the inmate medically, he was charged just before 8 a.m. with aggravated assault against a public servant, according to arrest reports. He remained in Hopkins County jail Tuesday morning.
McCormick has been in custody at Hopkins County jail since Jan. 6, 2021, for criminal trespassing on an institution of higher education with previous conviction and warrants for bail jumping and failure to appear and violation of probation on a burglary of a habitation charge. He was initially arrested at 1 a.m. January 6, after he returned to an apartment he had previously been issued a warning not to return to. He was inside the Atkins Street apartment when police arrived and took him into custody. He also was found to have an active warrant for bail jumping/failure to appear on a Class A misdemeanor charge, according to the January 6 arrest report. He was apparently charged later January 6 with a warrant alleging he violated his probation on a burglary of a habitation charge.
---
The Hopkins County Sheriff's Office is located at 298 Rosemont St., Sulphur Springs, TX 75482. Non-emergency calls can be made to (903) 438-4040.