Cumby Junior High School recent held an awards program to recognize students with academic awards for being on the honor roll. Class awards were also given for excellence, growth and GRIT in science, English language arts, social studies, math, algebra, fine arts and art classes
Honor Rolls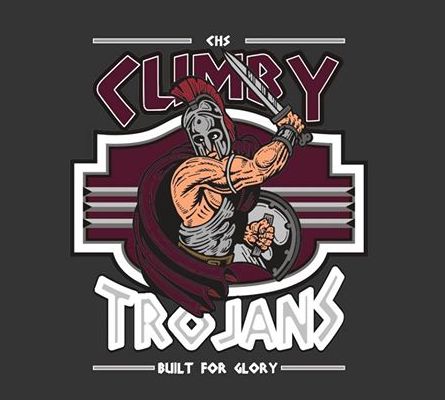 Recognized for being on the A Honor Roll at Cumby Junior High were:
7th Graders Chloe Groves, Mylee Hall, Ella Horne and Isaac Taylor; and
8th Graders Jenna Elmore, Macyn Pettit and Gaby Vizcaya.
CJH students recognized for being on the AB Honor Roll included, by grade level:
6th Grade – Aliyah Atchley, Gunner Campbell, Riley Evans, Channing Herman, Jaxon Hudson, Amare Jones, Hunter McPherson, Makayla Morgan, Denise Rogel, Osvaldo Ruiz and Carissa Ybarra;
7th Grade – Jenna Bearden, Jace Evans, Dakari Johnson, Sandra McCraw and Gaby Osornio; and
8th Grade – Hanna Davis, Justin Green, Gabriel Medrano and Jacie Morales.
Class Awards
Shelbi Thomason presented for outstanding students in science and fine arts classes the following awards:
Excellence in Science – Justin Green, Kierstin Walden, Gaby Vizcayo, Osvaldo Ruiz, Sandra McCraw and Hunter McPerson.
Growth in Science – Beaux Williams, Laura Gilbert, Landon Tadlock, Montgomery Benton, Jace Evans, Noah Fuentes and Traveor Mabery.
Grit in Science – Ayla Smith, Ethan Ybarra, Addey Owens, Denise Rogel, Kadee Pettit and Robert Goode.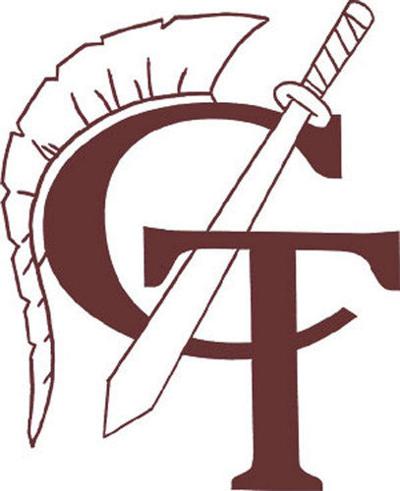 Students receiving English Language Arts awards from Ms. Brianna Harrison included, by award category:
Excellence Award – 6th Graders Denise Rogel and Trevor Mabery, and 7th Graders Gaby Osornio and Cheyanne McGee.
Growth Award – 6th Graders Gunner Campbell and Robert Goode, and 7th Graders Jennalynne Bearden and Laura Gilbert.
GRIT Award – 6th Graders Kassandra Camargo, Sammy McCarter and Adrian Radney; and 7th Graders Jace Evans, Dominick Glick and Jayden Vandiver.
Teacher John Dobson awarded a GRIT Award to Zeb Massey.
Social studies awards were presented by Dayton Gifford and Ryan Petty, as follows:
Excellence Award – Osvaldo Ruiz, Kassandra Camargo and Jenna Elmore.
Growth Award – Gunner Campbell and Hunter McPherson.
GRIT Award – Robert Goode and Denise Rogel.
Math awards were presented as follows:
Excellence Award – 6th Graders Jaxon Hudson and Hunter McPherson; 7th Graders Isaac Taylor and Cheyanne McGee; and 8th Grader Adrianna Redell.
Growth Award – 6th Graders Zeb Massey, Robert Goode and Sonny Pierce; 7th Graders Jayden Vandiver, Mylee Hall and Kadee Pettit; and 8th Grader Addey Owens.
GRIT Award – 6th Graders Denise Rogel, Gunner Campbell, Kassandra Camargo and Aliyah Atchley; 7th Graders Dominick Glick, Kierstin Walden and Cole Bloyed; and 8th Grader Beaux Williams.
Jeff Simons also presented algebra awards to students. Jenna Elmore received the Excellence Award, Chett Vaughan the Growth Award and Gaby Vizcaya the GRIT Award.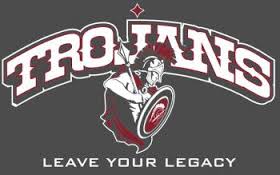 Students receiving art and fine arts awards included:
Most Creative/Fine Arts- Jaxon Hudson.
Most Artistic/Fine Arts – Dylan Daniel.
Excellence Award/Art – Riley Evans and Aliyah Atchley.
Growth Award/Art – Robert Good and Canyon Tally.
GRIT Award – Hunter McPherson and Kassandra Camargo