A 52-year-old Sulphur Springs woman accused of trespassing at Walmart was jailed on a warrant and controlled substance charge also, according to arrest reports.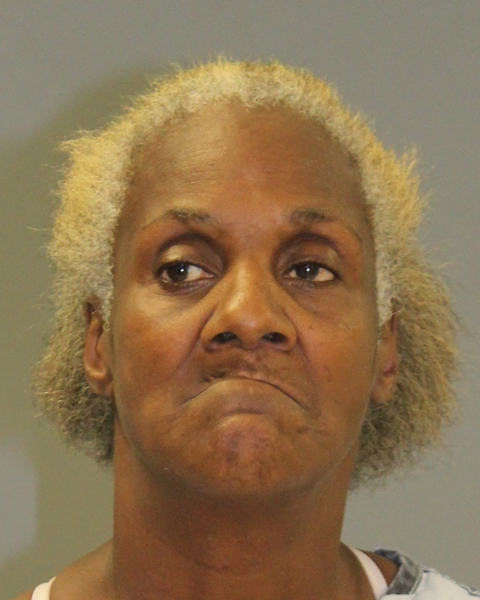 Sulphur Springs Police Sgt. Brandon Mayes was dispatched at 12:38 p.m. June 11 to Walmart where a woman was reportedly trespassing.
Upon arrival, store asset protection staff  pointed to Kathy Denise Johnson, a woman reported to have an active criminal trespass warning which prohibited her from returning to the property. Staff wanted to file charges. After confirming the warning to be on file and active, Mayes took the woman into custody at 1:06 p.m. and transported her to jail.
Upon arrival at the sheriff's office, prior to entering the jail, Mayes searched Johnson's purse. He alleged finding a small bag containing a crystal-like substance he believed based on his experience to be methamphetamine. The substance, including packaging, weighed 0.5 gram.
She was also found to be wanted on a manufacture or delivery of 1 gram or more but less than 4 grams of a Penalty Group 1 controlled substance. The offense was alleged to have occurred on March 24, 2021. The warrant was sought by Investigator Shea Shaw and signed June 9, 2021, by Precinct 2 Justice of the Peace Brad Cummings.
Johnson, who is also known by Kathy Hughes and Kathy Hines, was booked into Hopkins County jail at 2:17 p.m. on criminal trespass and possession of less than 1 gram of a Penalty Group 1 controlled substance charges, as well as the controlled substance warrant.
She remained in Hopkins County jail Saturday morning, June 12, 2021; bond was set at $20,000 on the warrant, $5,000 on the controlled substance charge and $1,000 on the trespassing charge. Friday was the second time in the last three months Johnson has been booked into Hopkins County jail. She was also jailed March 16, 2021, for possession of less than 1 gram of a Penalty Group 1 controlled substance in a drug-free zone and a warrant for violation of probation, which she was on for theft of property valued at $100 or more but less than $750.
KSSTRadio.com publishes Sulphur Springs Police Department reports and news. The Police Department is located at 125 Davis St., Sulphur Springs, Texas. Non-emergency calls can be made to (903) 885-7602.
If you have an emergency dial 9-1-1.
The Sulphur Springs Police Department continues to serve its citizens with pride in its overall mission and will strive to provide the best possible police force in the 21st century.