Board President DJ Carr this afternoon accepted Texas Rural Education Association's School Board of the Year award on behalf the Como-Pickton CISD Board of Trustees. CPCISD was notified in May that the school board had been selected to receive the honor.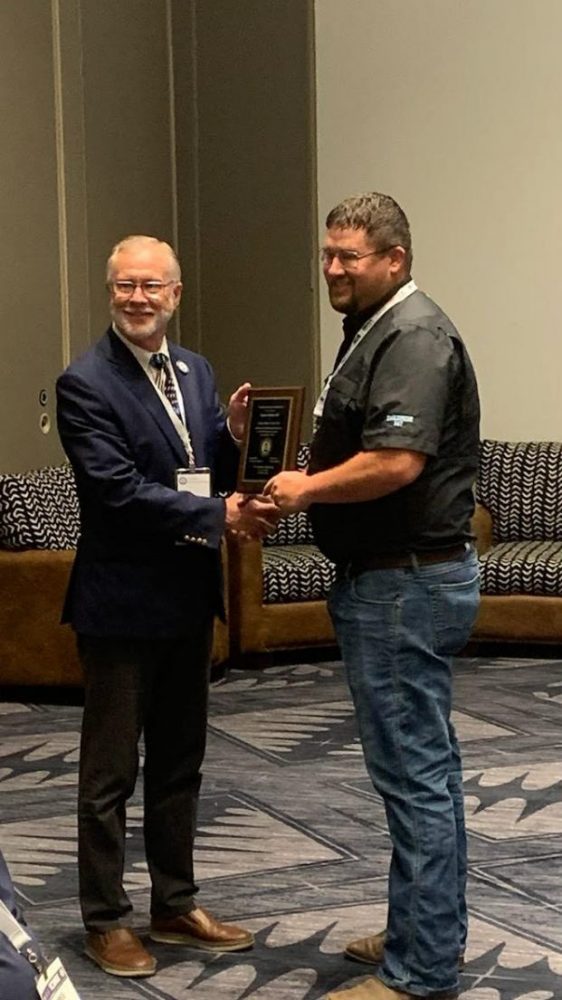 The school board includes   Shiloh Childress, Cole Boseman, Jim Murray, DJ Carr, Brittney Smith, Clif Carpenter, and JJ Cummings.
Carr, along with CPCISD Superintendent Greg Bower, are attending TREA's annual summer conference being hosted June 27-30, 2021, in Round Rock. TREA 202-21 President Randy Willis presented Carr with a plaque Tuesday afternoon, June 29, 2021, recognizing the Como-Pickton CISD trustees as School Board of the Year for their "outstanding contributions on behalf of students and rural communities in Texas."
"Our board does so much to make sure our students have all that our rural recourses can afford. It's not always easy, but we are proud that they go through the hassle for our community," Bower said June 29.
TREA in the announcement of this year's educator awards in May, noted that the district has been instrumental in supporting efforts to increase student achievement in many ways. Over the last several years, CPCISD has improved from an accountability standpoint, become more competitive in UIL and other extracurricular activities reinstated. TREA also cited CP's fiscal health, as the district has not I&S bet and one of the lowest tax rates in the state.
When the district was notified the board had been selected for the award, Dr. Bower said, "What's even more of an honor, our board of trustees continue to push our district to excel in academics and extracurricular activities while maintaining zero I&S tax debt to the community.  Over the last several years, Como-Pickton CISD has become synonymous with success, and these outstanding board members are one of the underlying factors for it."