Sulphur Springs, Texas, June 2, 2021 – CHRISTUS Mother Frances Hospital – Sulphur Springs has ONE mission: To Extend the Health Ministry of Jesus Christ.
By Holly Ragan, Senior Market Development, CHRISTUS Mother Frances Hospital – Sulphur Springs,

[email protected]
June is National Men's Health Month: What better time than now, than to schedule annual screenings such as a physical exam, blood test and urinalysis, colorectal health, prostate, bone, and heart health. Whether you need to see a Family Practice provider or a specialist, we have you covered! Call us today to schedule these important screening exams at 903.885.3181.
COVID Vaccine Clinics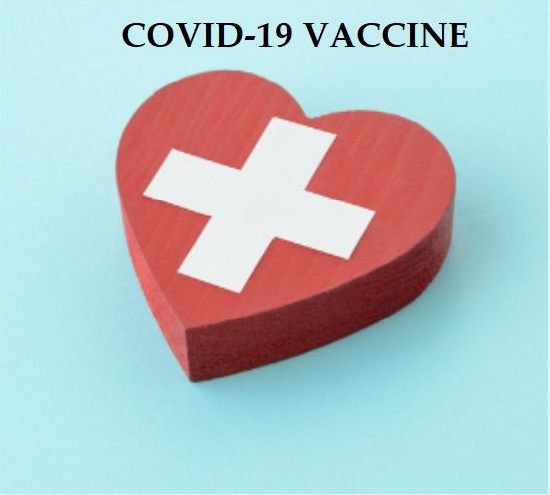 CHRISTUS Mother Frances Hospital – Sulphur Springs will host the following COVID Vaccine Clinics:
Morning Chapel Missionary Baptist Church (208 Fuller Street), Saturday, June 5, 2021, from 9 a.m. to 12 p.m.
St. James Catholic Church (297 Texas Street), Sunday, June 27, 2021, from 12:30pm to 3pm

Several of the vaccine brands will be available.
No appointment required.
Contact Holly Ragan at 903.439.4033 to find out about future vaccine schedules.
Hopkins County Healthcare Foundation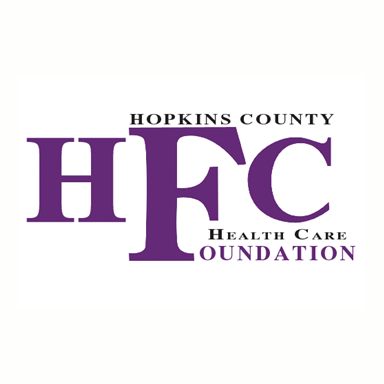 Save the Date
Designer Handbag Bingo – Thursday, August 12, 6-8pm: Hopkins County Civic Center
Health Care Foundation Golf Tournament – Friday, October 1: Sulphur Springs Country Club
Updates on Funds Raised
The Healthcare Foundation recently gifted the hospital $90,365.23 for the purchase of five new Panda Warmers for the nursery. A note from the department:
We have had roughly 250 babies born since we received the new Panda Warmers. We absolutely love them! We have had several NICU babies that have stayed 10-12 days and the new Pandas have been such a blessing. On behalf of the staff, we are so thankful to have these, and I know the parents love them as well. Everyone especially loves the feature of the built-in scale; we can show the parents their baby's weight at delivery.
- Sarah Mills, BSN, RN Director of Perinatal Services
Universal Masking Still in Place at all CHRISTUS Facilities
We are glad to see that the CDC continues to update its guidance about COVID-19 vaccines as more research and information become available. This week, that included guidance for fully vaccinated people (over two weeks after their final vaccine dose) who now no longer need masks indoors or outdoors in most cases.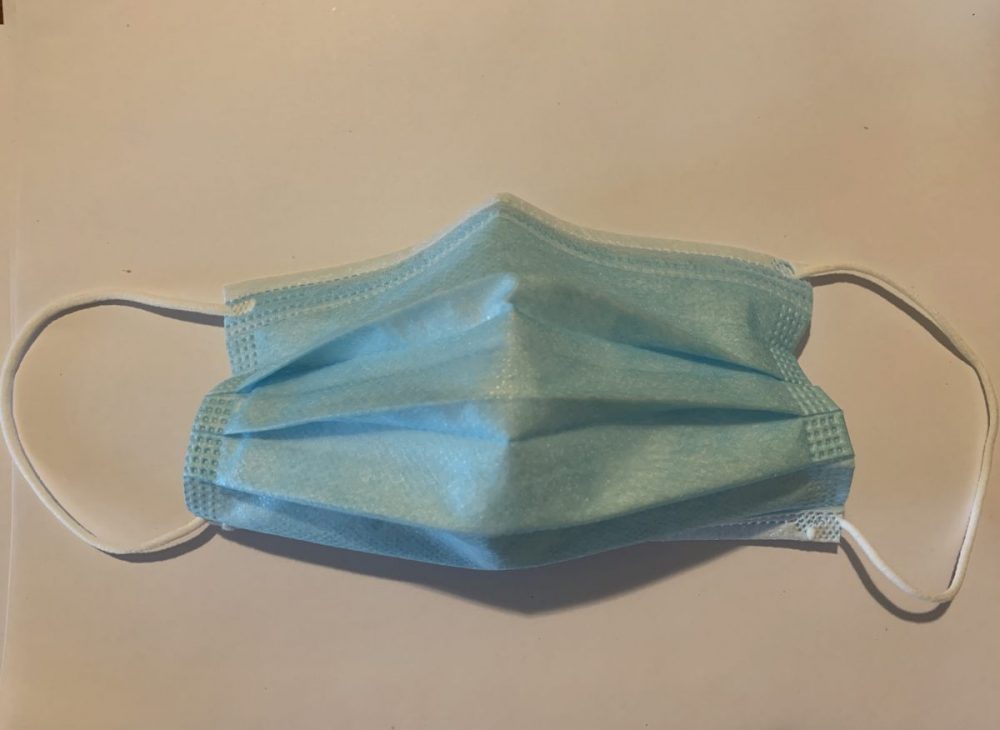 However, this guidance does not apply to health care settings, so we will continue to require all those in our hospitals, clinics, ambulatory surgery centers and other locations where care is provided to remain masked. As these locations remain open to the public, and as we will continue treating all those who need us, including those with COVID-19 and those without, it is important that we ask our Associates, physicians, volunteers, patients and visitors to remain masked while in our facilities for now.
We will also continue to require masks in our offices and administrative areas. While we remain open to considering changes for these areas, we are evaluating this new guidance while we wait for further instruction from OSHA.
What won't change is our commitment to serving all those who need us. CHRISTUS will continue to provide COVID-safe care and offering life-saving vaccinations across our system. We remain committed to continuing to update our policies and procedures as more data becomes available and look forward to emerging from this pandemic together with the communities we are privileged to serve.
Hospital Visitation
We continue to ensure a safe and compassionate process for families and essential support persons to visit patients, while preventing person-to-person transmission of infectious diseases in our acute care settings. All visitors will continue to be screened to make certain they do not fit a COVID-19 profile, based on CDC guidelines. To safely regulate access to patient care areas within our hospital, visitor-screening stations are placed at the entrance of our facilities.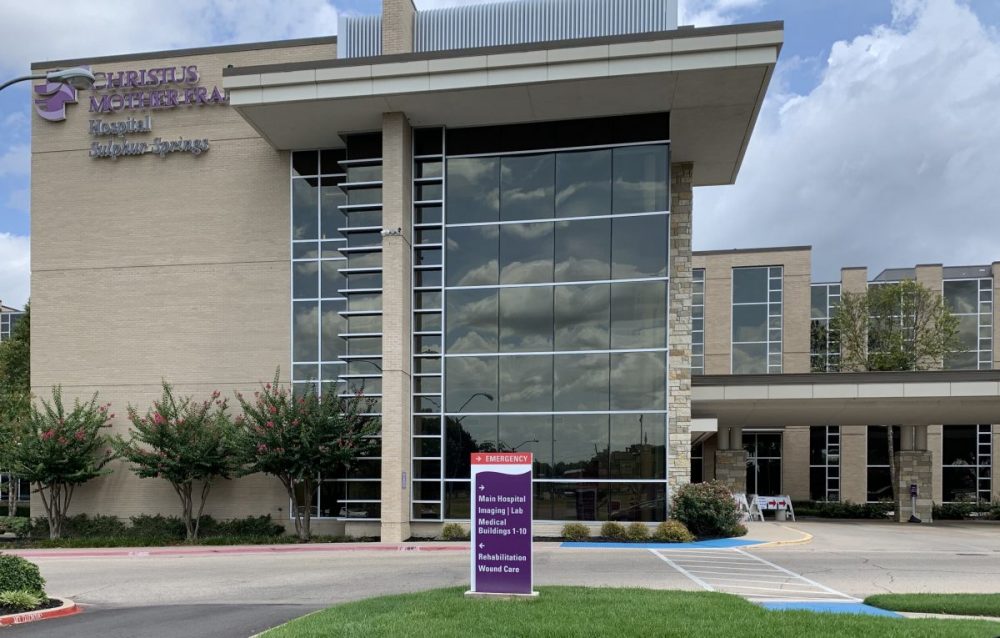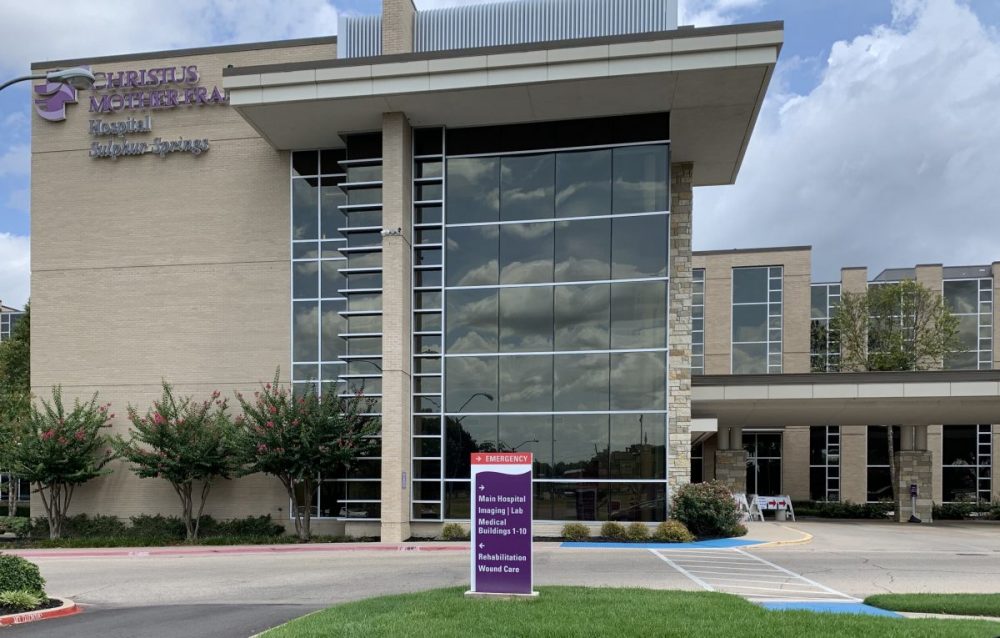 Please note the following guidelines:
Visitors must acquire masks themselves prior to entering our facility; cloth masks are acceptable
Masks must cover both the nose and the mouth
Visitors must pass screening before entry
Emergency Department entrance open 24/7
Main Entrance open 7 a.m. to 2 p.m. Monday – Friday
All visitors are screened at the door, including a temperature taken
All associates are screened at each shift, including a temperature taken
Visiting hours are 7 a.m. to 9 p.m.

COVID Unit limited to (1) visitor (age 16 and over)
ER and ICU limited to (2) visitors
ALL hospital visitors are required to wear a mask. Visitors should bring their own mask; homemade cloth masks are acceptable.
Effective March 17, 2021
We will no longer restrict the number of visitors per patient, however, we strongly encourage to limit visitors to ONE (1) essential support person and for all other visitors – continue utilizing virtual communication through mobile devices to monitor your loved ones in our care.
Clinic Services
New Staff
CHRISTUS Trinity Orthopedic Clinic is excited to welcome Christopher Lutz, PA-C, our new Orthopedic Physician Assistant. He will work collaboratively with Dr. Chris Meltsakos, Orthopedic Surgeon. Lutz will be accepting new patients at 103B Medical Circle, beginning on Tuesday, June 2. To schedule an appointment, call 903.885.6688.
Primary Care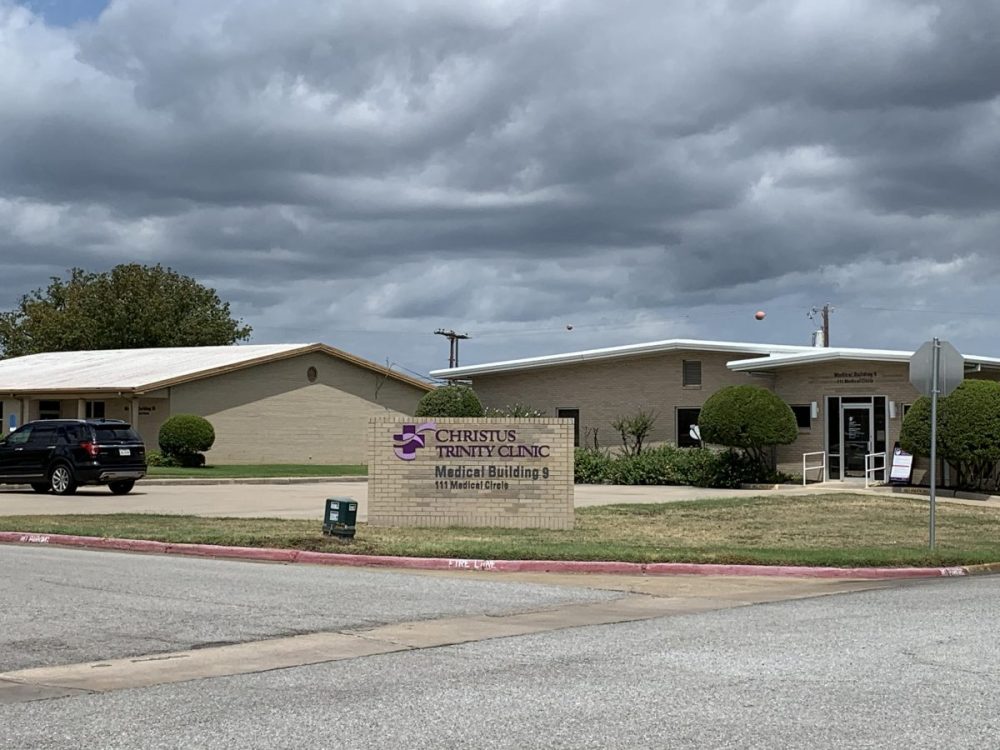 Do you have a Primary Care Provider? As part of our ongoing commitment to the health and wellness of our community, we partner with you to maintain your health with preventative care and treatment of illnesses and injuries. With a number of providers to serve you close to home, we are happy to assist with annual well visits, sick visits, and much more. Call our office today to be established with a local provider: 903.885.3181.
Urology
Did you know we can take care of almost all of your medical specialty needs right here in Sulphur Springs? Just one of many is our Urologist Dr. Loren Ost, and his Nurse Practitioner Leah Irving. Dr. Ost and Leah see patients who have concerns of the urinary system in both male and females, as well as the reproductive organs of the male. They are located at 113 Airport Road, Suite 300, and may be reached by calling 903.885.1770.
COVID-19
Don't Delay Care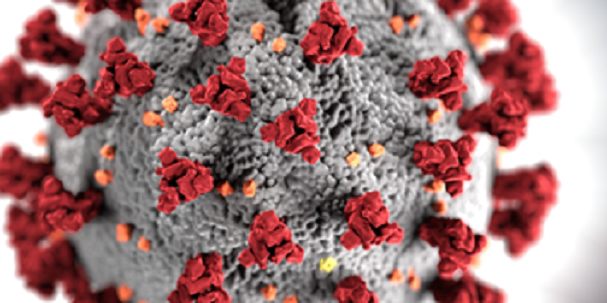 We want to be perfectly clear – CHRISTUS Trinity Mother Frances remains a safe place for all to receive quality care. Go to the Emergency Department or call 9-1-1 if you are urgently ill. While COVID-19 is new, our processes and procedures in place for infection prevention and preventing the spread of illness are not. To learn more about COVID-19, go to ChristusTMF.org or www.cdc.gov.
---
CHRISTUS Trinity Mother Frances Health System includes CHRISTUS Mother Frances Hospitals – Tyler, South Tyler, Jacksonville, Winnsboro and Sulphur Springs, the CHRISTUS Trinity Mother Frances Louis and Peaches Owen Heart Hospital – Tyler, CHRISTUS Trinity Mother Frances Rehabilitation Hospital a partner of Encompass Health, Tyler Continue CARE Hospital at CHRISTUS Mother Frances Hospital, a long-term acute care facility, and CHRISTUS Trinity Clinic. CHRISTUS Trinity Clinic is the area's preferred multi-specialty medical group, with more than 400 Physicians and Advanced Practice Providers representing 36 specialties in 34 locations serving Northeast Texas across 41 counties. For more information on services available through CHRISTUS Trinity Mother Frances Health System, visit christustmf.org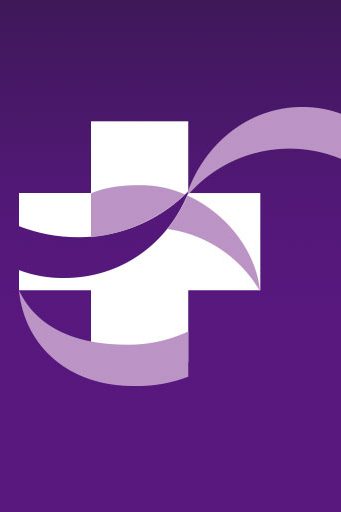 Bed count – 402 – CHRISTUS Mother Frances Hospital – Tyler
Bed count – 8 – CHRISTUS Mother Frances Hospital – South Tyler
Bed count – 25 – CHRISTUS Mother Frances Hospital – Jacksonville
Bed Count – 96 – CHRISTUS Mother Frances Hospital – Sulphur Springs
Bed count – 25 – CHRISTUS Mother Frances Hospital – Winnsboro
Bed count – 94 – CHRISTUS Trinity Mother Frances Rehabilitation Hospital
Bed count – 96 – CHRISTUS Trinity Mother Frances Louis and Peaches Owen Heart – Tyler
Bed count – 51 – Tyler Continue CARE Hospital at CHRISTUS Mother Frances Hospital