The May 2021 meeting of the Hopkins County Genealogical Society will be presented by Zoom meeting on Thursday May 20 at 7pm. The address to register for the Zoom meeting is listed below. Presenter is Susan Kaufman, currently Director of Education in the Texas State Genealogical Society. Her theme will be 'Using Social History to Enhance Family Stories'.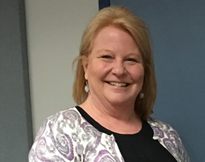 "Using Social History to Enhance Family Stories" by Susan Kaufman, Senior Manager of Houston Public Library's Clayton Library Center for Genealogical Research
This presentation will help you to find sources to help you to understand the context in which your family lived, celebrated, cooked, listened to music, and other daily activities that help provide the stories that make our families come alive. Family history research put in context goes beyond just a name, date and place on a pedigree chart. Social history helps us to better understand lives, provides a background to our research, adds interest to the pedigree chart and can also lead to additional records.
When we look at our pedigree charts, so many questions begin to swirl in our heads.
We want to know what the day was like for those names. What did they wear, how did they cook, what did they cook, how did they grieve, how did they get to the place they were, what was their environment like, what challenges did they have? What were their fashions, how did they get from one place to another? What was the trip across the ocean like? What hardships did they live through? Were they persecuted? What happened to them as they settled? How did they, why did they have to defend themselves? We want to know what role society played in their lives…and what role they played in society.
What is social history and why should we care?
Social history is history on the micro level, examining how families fit into, were part of, and can help answer the impact society had on them. Social history helps us to better understand lives providing context to our research. Social history fills in the gaps between the birth, marriage and death of an ancestor. It helps us to understand how they worked, how they played, and who they were.
It is the study of ordinary people's lives. It is the stories we were told as children, heard as adults, and the memories we share. These are the stories of life. Our families live in social context, with a circle of relatives, friends, acquaintances all placed in a world of activity. These stories are the fabric that weaves and creates a "family history" We want to know how our ancestors lived and what life was like for them. This creates a picture in our mind of who and what they were.
Researching the historical context of your family gives us broader picture of what our families thought about, what events were impacting their lives, how they worked, events that were part of their lives. In addition, as a bonus, it might even make the most reluctant person who is not even interested in "genealogy' become interested in "family history"
When: May 20, 2021 07:00 PM Central Time (US and Canada)
Register in advance for this meeting by clicking HERE
After registering, you will receive a confirmation email containing information about joining the meeting.