A wanted 51-year-old McKinney woman attempted to flee from police when contacted early Friday morning, according to arrest reports.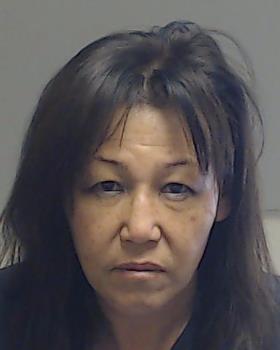 Sulphur Springs Police Officers were contacted by Collin County law enforcement about a wanted McKinney woman thought to possibly be in the Sulphur Springs area in a white Mercedes-Benz. Officers were told the woman was also reported to be suicidal, the officers noted in arrest reports.
SSPD Officer Silas Whaley and Sgt. Matt Glenn contacted the wanted McKinney woman at a hotel room at 12:47 a.m. May 14. She reportedly came to the door and opened it but didn't comply when they instructed her to get on the ground. The woman then allegedly "attempted to run into the hotel room, but was grabbed and placed on the ground, without being injured," Whaley wrote in arrest reports.
After being secured in handcuffs, Jeanne Yong Mi Chang was reportedly taken to the emergency room as a precaution, and after being medically cleared was transported to Hopkins County Sheriff's Office, where she was booked at 3:03 a.m. May 14, 2021, on the Collin County aggravated assault with a deadly weapon charge. Chang's bond on the second-degree felony charge was set at $10,000, according to Hopkins County jail reports.
Chang, whop is also known by Jeanne Youg Mi Boshart and Jeanne Yong MiChang, was transferred later Friday to Collin County jail, where she remained Friday night, in lieu of the $50,000 bond set on the second-degree felony aggravated assault with a deadly weapon warrant obtained by McKinney Police Department on May 13, 2021, according to Collin County jail reports.