During the pandemic, those of us that collect points and miles continued to do so and at a greater rate since we weren't redeeming those same points for flights and hotel rooms. As the pandemic seems to be ending, and more opportunities to travel become available every day, I reviewed my balances for all points and miles accounts and discovered I have over one million hotel points across the three major chains. At first that sounds like a huge amount, but not all points are created equal, and these three chains have different redemption rates which undoubtably will go up as there are a LOT of unused points out there in other traveler's accounts.
My Points Breakdown And The Perceived Value Of Each Program
Hilton Points: 500,000
Marriott Points: 400,000
Hyatt Points: 120,000
First of all, everyone values their own points in different programs a little differently, and some folks like one brand over another, so they tend to collect one brand over another. I like keeping a minimum balance of a certain amount in each of these three programs and it varies by program. I usually like to keep enough points in both Marriott and Hilton programs for longer stays since each of those programs offers a "5th night free" when using points as payment. That amount for Marriott would be around 300,000 points and for Hilton approximately 400,000 points. As most Hyatt hotels range from 15-30,000 points, my minimum for that program is around 70,000 points as there are not as many hotel properties in their program as Marriott and Hilton. Hyatt also does not offer a "5th night free" when paying with points. Overall, Hilton points are perceived to be valued at 6/10ths of a cent, and Marriott points at 8/10ths of a cent. Hyatt points have the highest perceived value commonly being valued at 1.7 cents each or higher. Those values won't mean anything if you are not able to get the redemption rate you want at the property you prefer. As travel opens back up, the demand for rooms will certainly go up,
The Best Use Of The Points I Have For Marriott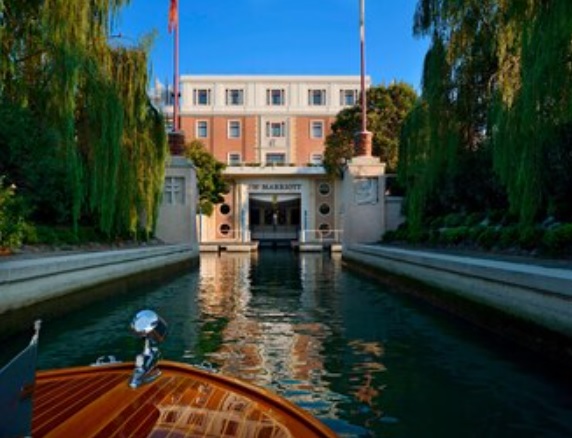 The current amount of points I have on hand could offer fanstastic redemptions at some unbelievable properties such as a JW Marriott hotel on it's own island off the coast of Venice, Italy. The JW Marriott Venice Resort runs about 70,000 points each night and with that Free 5th night, that could mean a wonderful 5 night stay for a total of 280,000 points. The room rate normally runs over $600 per night so that would make the redemption rate close to 1.1 cents per point, well over it's perceived value.
Closer to home, Marriott has opened a new hotel near Fort Worth Stockyards. The Hotel Drover is currently only 30,000 points per night to offset the almost $300 room rate. Another great redemption! This point level also qualifies for the Marriott "Free Night Awards" that come with new credit card sign-up offer from Chase.

My Best Use Of Points For Hilton
Collecting Hilton points continues to be my favorite hotel loyalty program, but requires keeping more points on hand to maximize the benefits. I also like to keep these points on hand in case of emergencies for last minute hotel bookings when we find our travel plans change unexpectedly (cancelled flights, etc). Last minute hotel rooms can be very expensive at airports but Hilton always has a property nearby that has moderate point redemption prices.
For big point redemptions, Hilton offers the "5th Night Free" as well, and you are able to leverage your points for longer stays. Hilton redemption rates tend to be more "dynamic" meaning variable and you should check different dates for the same hotel to see if the hotel offers cheaper rates at different times. Sometimes the difference can be tremendous amount of points when a "standard room reward" is not available and the next level is a "premium room reward". The upcharge between the two rewards could be 50,000 points or more. A close getaway that makes for a good redemption of Hilton points is The Statler Dallas located in downtown Dallas. This vintage hotel was reborn in 2018 but keeps true to it's mid century heritage in it's design. I was able to find room redemption rates as low as 56,000 points for a standard room reward. This is also a great redemption for the Amex Hilton Sign-Up bonus. New users of the Hilton Honors American Express Surpass® Card can receive 130,000 points by spending $2,000 in the first three months on any purchases. Holding this card will also get you free breakfast at most Hilton properties as well as it will elevate your Hilton Honors account to Gold status.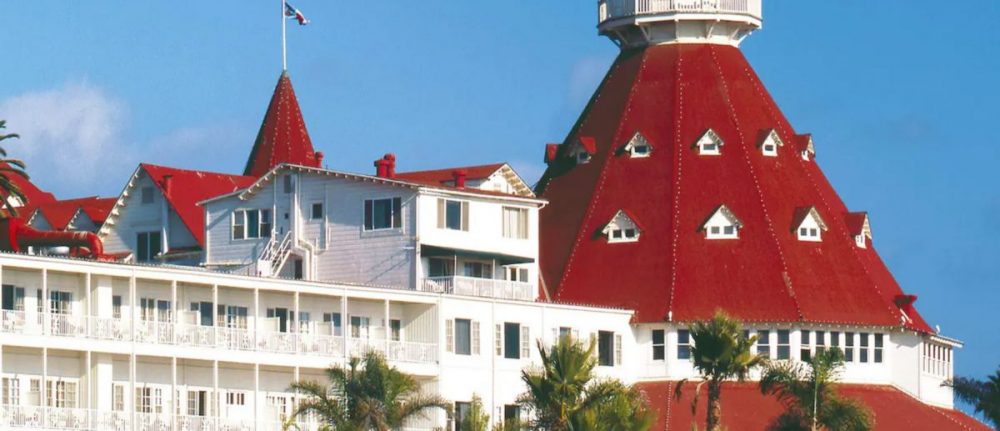 If I was going to spend most of my points for one big redemption, I would probably choose The Hotel Del Coronado near San Diego for five nights. The standard room redemption rate is 95,000 points to offset the minimum $400 nightly room rate that sometimes swells to over $600 per night. Using the "5th Night Free" would total 380,000 points and could provide a redemption rate of 8/10ths of a cent.
The Best Use Of Hyatt Points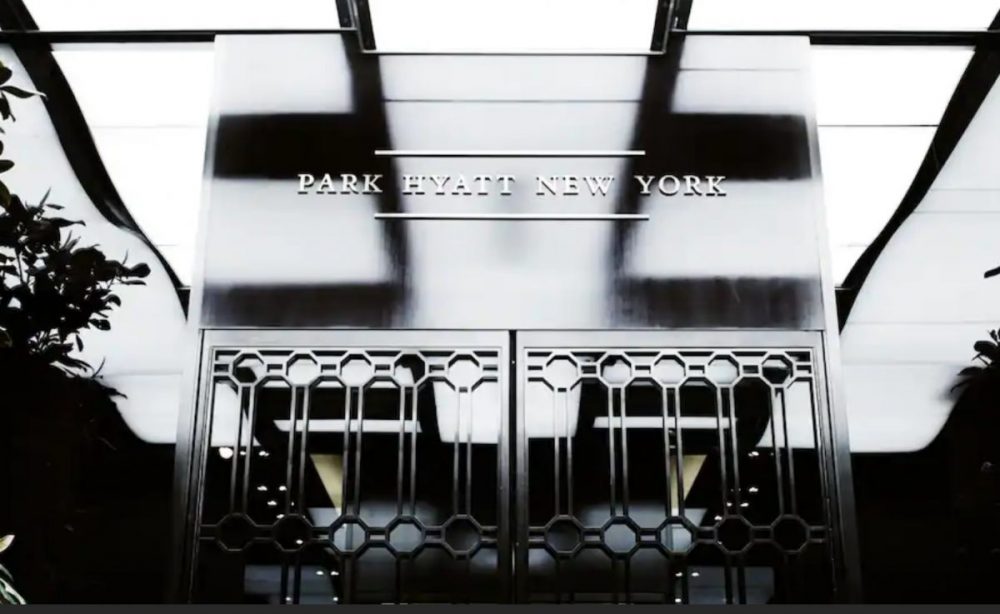 Hyatt points have a much higher perceived value as it takes less points for room redemptions as it does in the other programs. I like to keep Hyatt points on hand for overnight stays at DFW before early flights, as rooms at Hyatt Regency DFW start at only 8,000 points. The Grand Hyatt in the International Terminal (Terminal D) is consistently 20,000 points per night. Utilizing points for either of these hotels saves at least $175 in room charges and provides a convienent location for early flights. On the other end of the spectrum, you can offset a $700 room rate in New York at the Park Hyatt with only 30,000 Hyatt points. Although Hyatt doesn't offer a fifth night free, a four night trip to NYC would be a great use of 120,000 points with a redemption rate of well over 2 cents per point. You can get enough bonus points for a one night stay in New York (or more than enough for three nights at DFW) by applying for a Chase Hyatt credit card and spending $2,000 in the first three months. To find out out more click here: Chase Hyatt Credit Card.
Final Thoughts
As I review all of my points and miles, I believe that over the rest of the year it will begin to be tougher to find lower redemption rates for all hotel rooms. The best way to combat this is to reserve rooms well in advance at the current redemption rates. Currently, all of the major hotel chains have generous cancellation policies so that you can book a room now using points at the prevailing rates and cancel later if your plans don't materialize. As things begin to open up, demand for rooms will certainly rise and a million hotel points may be worth less than they were before.