Miller Grove ISD this week announced Gabe Hayden and Emma Knight as this year's top Miller Grove 8th graders.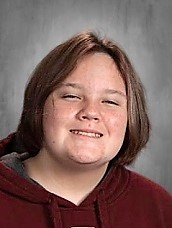 Hayden is the 2021 Miller Grove 8th Grade class valedictorian, an honor he earned with an overall grade point average of 93.71. He is the son of Jimmi and Marcella Hayden of Miller Grove and has six siblings, Kavan Smith, Ashley Hayden, Heather Melton, Chandra Hayden, Melanie Hayden, and Jessica Linex.
He has competed in UIL events such as Oral Reading, Spelling, Modern Oratory and One Act Play.
Outside of school, Hayden has been a part of Shining Star Productions community theater, where he has played Gaston in "Beauty and the Beast," Michael in "Mary Poppins" and, most recently, the Tin Man in the "Wizard of Oz."
In his free time, Gabe enjoys playing the guitar and ukulele, drawing and painting, as well as baking.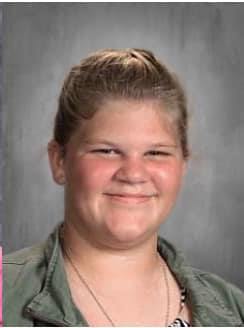 Emma Knight secured the MG 8th Grade salutatorian spot with an overall grade point average of 90.9.
The 2021 MGJH 8th grade salutatorian is the daughter of Josh and Robin Knight. Her siblings are Jace and Luke Knight.
She has competed in several UIL academic events throughout junior high such as Maps, Graphs and Charts.
In her spare time, Knight enjoys swimming, cooking, and working with her horses and cows.