By Jan Vaughn
We want to express our sympathy to the families of Wanda Clayton and Terry Runyan. Wanda was buried on May 8, and Terry was buried on May 11, in the Tira Cemetery. Please remember these families in your prayers.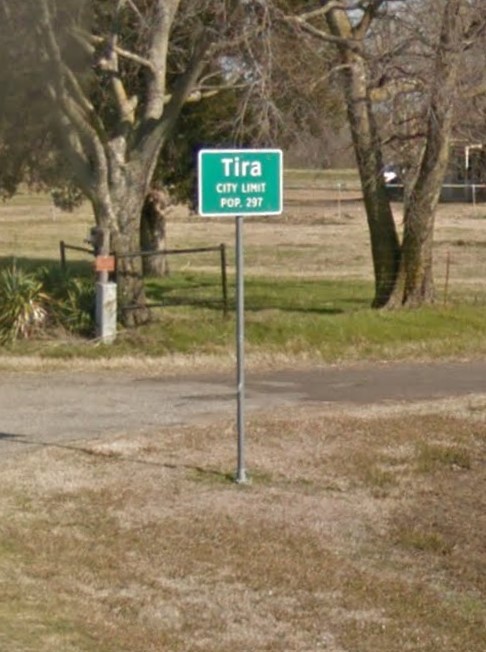 Nicolas Esterhuyse, grandson of Robert and Yvonne Weir, celebrated his 5th birthday Sunday the 2nd at his home, with his cousins, aunts, uncles, and grandparents.
Yvonne Weir and Brenda Allen spent two nights in Salado, Texas, enjoying the first annual Cowboy Poetry gathering. Yvonne comments, "It was very relaxing and fun. It was great to go somewhere!"
Michael McNiel came on Saturday to see Joyce and William Dodd for an early Mother's Day. Joyce reports, "He brought lunch and stayed for a long overdue visit." They hadn't seen each other in over a year due to COVID-19. Brad Dodd came to eat with them, too. Joyce adds, "On Sunday Brad and Matthew ate Mother's Day lunch with us. Jerry and Tonja Lucas visited with us that afternoon, and Robby Dodd came later in the day." They really enjoyed their weekend visits.
Our daughter, son-in-law and granddaughter, Tiffany, Perry, and Jaidyn, came in from Malvern, Arkansas, for Mother's Day weekend. We enjoyed a delicious meal at Tejano's Mexican Restaurant in Cooper on Saturday evening. After church on Sunday, Elizabeth Steinsiek, Linda Ellen Vaughn, Landon, Laiken, Rylan, Brailon, and Slaiden Joslin, Kenden Joslin and Emma Hall joined us for lunch. Jim Vaughn from Broken Bow, Oklahoma, arrived just in time to eat with us, too. Lana Hall, John Vaughn, and Tim and Lori Vaughn, also, came by to see Grace for Mother's Day on Sunday. Linda Ellen stayed until Monday morning, and then Grace went home with her for a couple of days. Chip went to Dallas on Wednesday and helped Linda with some home repairs and brought Grace home that evening.
I always need and appreciate input from my friends to help keep me informed of news in our community. If you have any news pertaining to Tira residents, past or present, please contact me, Jan Vaughn, at 903-438-6688 or [email protected].