Whitehouse – Tanye Lynette Byrd was born April 13, 1959 to Etta Lou Carroll and Roy Lee Carroll in Sulphur Springs, Texas. She grew up into a responsible and intelligent young woman earning money in high school by crocheting Christmas ornaments for Neiman Marcus and working at a local pharmacy where she was the boss's favorite because she could do all the mathematical calculations in her head. From that young age she was also possessed with a deep love for God and became incredibly involved in her church. She even be gan watching the nursery for the First Christian Church in Sulphur Springs where she met the love of her life Ron Byrd. He was the youth director at the time and by her estimation, way out of her league. As fate would have it, however, Tanye and Ron attended the same college and ended up car pooling to school together and Ron decided that he ought to marry Tanye as their eyes met through the rear-view mirror not knowing about her long-time crush on him. Needless to say, Ron and Tanye were married 4 months later in 1981. They soon moved to Memphis, Tennessee where Ron attended Seminary and Tanye began her esteemed teaching career. She was hired without an interview by the principal of the Briarcliff Baptist School (the school from the movie the Blindside) upon the stellar recommendation of her former principal in Sulphur Springs. Ron and Tanye had their First Child, Jordan, in 1983 and moved to Gladewater, Texas in 1986. There she taught at Gladewater high school and had her second Child, Josh. Soon after, they moved to Whitehouse, Texas where Tanye taught at Troup High School for 6 years before moving to teach mathematics at Whitehouse for 14 years. She eventually finished her career at Troup before her Multiple Sclerosis forced her to retire. Teaching was not just a job for Tanye, it was a vocation. Teaching was a way for her to manifest the seeds of faith rooted so deeply in her soul. Her call was to educate, lift up, encourage, love and serve. Thus, she not only taught math she was always sponsoring clubs and training UIL teams for success. She was beloved by her students (even the ones who weren't very good at math) and she brought many UIL mathematics and calculator teams to victory. She was awarded teacher of the year in 1996, 2001, and 2011 and served as head of the math departments in both Troup and Whitehouse.
Evetually, her M.S. would leave her wheelchair bound, but that didn't stop her from continuing to tutor students and train a new generation of teachers in collaboration with the University of Texas at Tyler. Despite being so busy with school, she was still an excellent wife and mother. She always made time for her family and her church. She sponsored many church youth events, sang in the choir, hosted prayer groups, and lead Bible studies. She loved listening to and singing gospel music, reading books, playing games with friends, and watching football and baseball with her Husband. She loved playing with her grandchildren Julia, Asher, and Judah.
Tanye died on May 1, 2021 at 9:10am due to complications of her M.S. She leaves a long legacy of flourishing that springs fourth from the love she poured into the world around her. She is preceded in death by Grandparents E. T. and Lucille Sandifeer and Craton and Madie Pearl Carroll. Parents Roy Lee and Etta Lou Carroll. She is Survived by Her Husband Ron W. Byrd of 40 years of Whitehouse. Her son Jordan, his wife Stevie and their two sons Asher and Judah Byrd of Palestine. Her son Josh,
his wife Stephanie, and their daughter Julia of Troup. Her sister Tonja Brown and husband Mark. Nephew Elijah C Brown and wife Molly. Niece Kami Dever and spouse Ben. Seven great nieces and nephews all of Sherman, TX. A Memorial service will be held in Tanye's memory on May 22nd at 11:00am at the First Christian Church of Tyler Texas with Rev. Chris Pulliam presiding.
Memorials in her name may be made to support the ministries of FCC Tyler, FCC Palestine, or the National M.S. Society.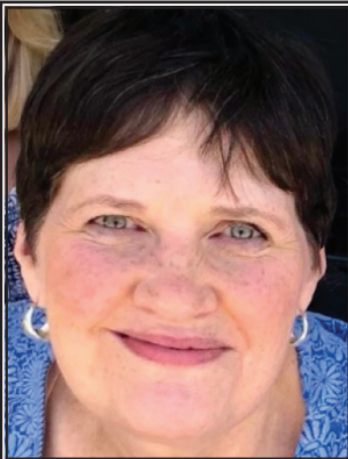 ---