Sulphur Springs and Hopkins County weathered Monday night's storm relatively unscathed, despite a deluge of rain and high winds, according to local officials.
The National Weather Service reported winds 87 mile per hour wind gusts were observed at Sulphur Springs Municipal Airport at 11:04 p.m. Monday, May 3, 2021. At 11:08 p.m., severe thunderstorms extended along a line from Tira to Sulphur Springs and Yantis at 35 miles per hour at 11:08 p.m. May 3, 2021. The NWS cautioned Hopkins County, Cooper, Emory and Deport residents to watch for flying debris during 80 mile per hour wind gusts, which could cause damage to mobile homes, roofs, windows, vehicles and extensive tree damages as quarter sized hail was possible.
For the most part, in Sulphur Springs a few trees were blown down and small twigs and branches from shrubbery and trees were downed on roads. City work crews reported only three trees had been discovered on city streets. The city manger reported no other damages had been reported at 9 a.m. Tuesday on city facilities. A few residences did have downed trees and debris from bushes and shrubs, and a few fences also were toppled.
Hopkins County Sheriff's Office reported a tree down across the north Interstate 30 service road which was cleared from the road by deputies, then removed the rest of the way later by Texas Department of Transportation officials. Trees were also removed from County Road 4760 and County Road 4761 in Precinct 4. A large cedar fell on County Road 2310, with enough of it removed to make the road passable; a Precinct 2 crew had been alerted to clear the remaining portion of the road. Trees had also been reported down and blocking on lane of State Highway 11 at County Road 4706, County Road 4706, and obstructed the roadway in two different places on County Road 4759.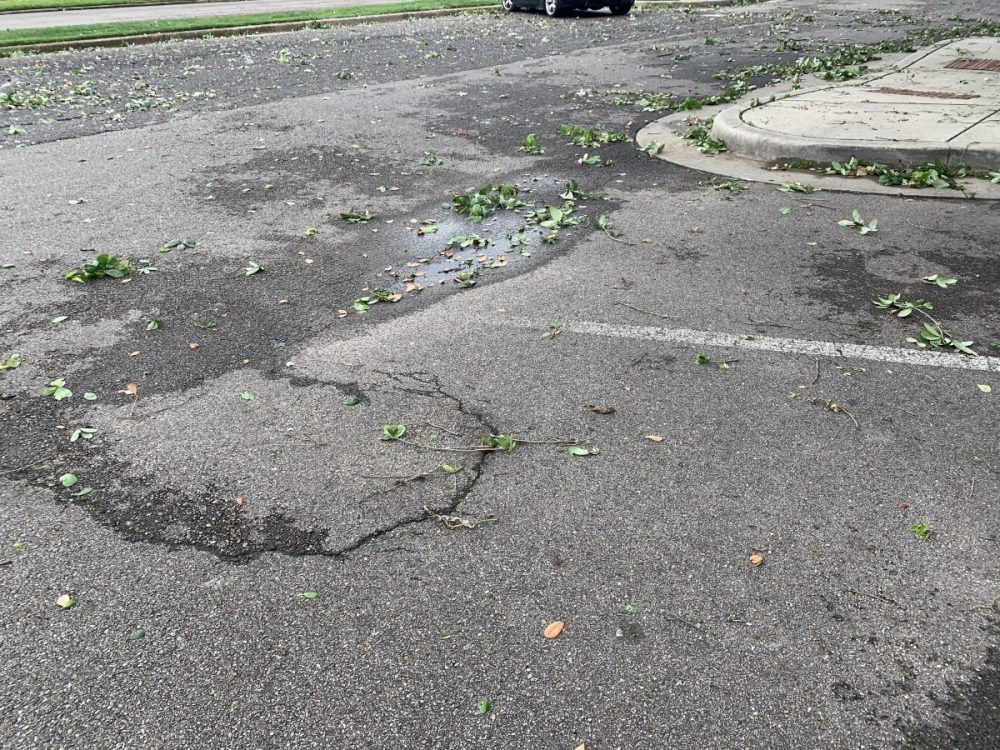 Oncor also reported a few sporadic power outages were also reported across Hopkins County. At 9:30 a.m. May 4, Oncor reported 279 of the 13,267 customers were without power. The estimated time of restoration was unknown. Wood County Electric Cooperative was reported to have one outages in the area at 9:30 a.m. No known power outages had been reported by other utility providers serving Hopkins County.
Sulphur Springs ISD notified parents that the power was out at Barbara Bush Primary, so students would not report for class on Tuesday.
"We found out early and got it out. A few kids had already gotten on buses but were were able to take care of them," SSISD Assistant Superintendent Josh Williams said.
The cause of the power outages at the school had yet to be determined shortly before 10 a.m. but crews were working to restore power to the facility. The electric service was also reported to be out in the athletic complex behind Bush Primary, which included the baseball and softball fields and track. Some tree limbs were felled onto district campuses by the wind. The district's phone systems was out early in the morning but had been restored by 9:45 a.m. Tuesday.
Small bits of limbs, twigs and clusters of leaves and straw were scattered about roadways across the region, but no reports of injuries had been made to local authorities as of 9 a.m. Tuesday. Tall grass also was flattened in places where the high wind blew through Monday night. County officials were still assessing to determine if there were any significant damages resulting from the 80 mile per hour wind gusts Monday night. Some ditches and creeks filled and the usual low places were covered during the storm by the rapid deluge of rainfall.