When Sulphur Bluff Volunteer Fire Department Chief Chris Bassham said it was time to plan a fundraiser fish fry as a jumpstart after their loss, little did the volunteers and their crews of family members realize what a turnout they would have on Saturday May 1, 2021! "It's a huge blessing to have the community support that we had, with people coming to eat with us and in donating items for our auction. We were overwhelmed by the generosity displayed", said Bassham on Monday morning following the event. "We will meet tonight to discuss the event and where we stand, and let people know how much has been raised so far toward the needs of SBVFD following the fire and total loss of our fire station one month ago, on April 1".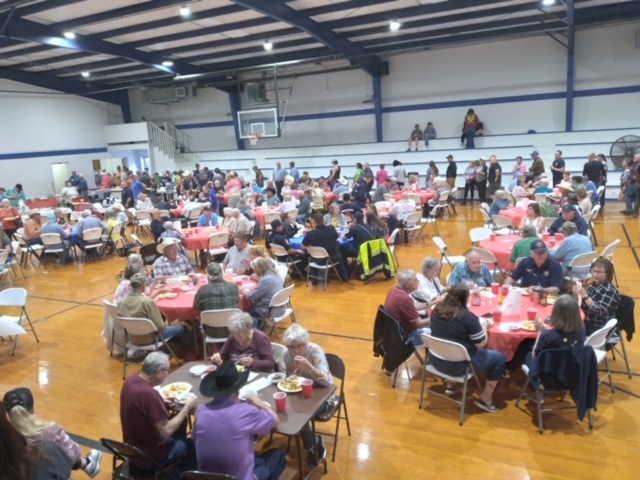 Fire department families and members of the Sulphur Bluff and surrounding communities volunteered to crew the massive event. Donations of auction items were generous starting out, and even more items continued to come in that were tagged and placed for viewing. There were dozens of homemade desserts to slice and put out, and apparently there was no shortage of good cook's offerings of sweets to eat. The downside was that the 240 pounds of fish and 30 pounds of chicken strips was not quite enough for seconds, due to the overflow turnout. However, people continued to stuff the 'donation boxes' with cash that would gp towards helping to put the community's fire station back on the ground.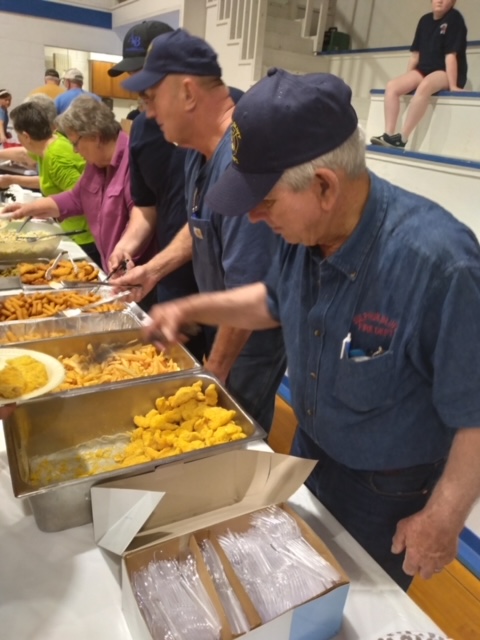 Chief Bassham stated "we are blown away by the outpouring of support, and people generously opening up their hearts to help us out. Besides the bountiful giving for the meal, other individuals and organizations gave some big donations, too, and by the time we hold our meeting Monday May 3, we will have a pretty good idea of what the fundraiser has yielded so far. It's just gratifying to live in a place like Hopkins County, and to see that people still care when there's a need, just like they did back generations ago in the small communities of the county. Like the time in the mid-1970's when a portion of the Sulphur Bluff school burned, and local leaders stepped up to form the Sulphur Bluff Volunteer Fire Department to protect our community".
If you would like to donate to the Sulphur Bluff Volunteer Fire Department, you can mail to PO Box 35, Sulphur Bluff, Tx 75481