Rowena Johnson's 50-year legacy as an educator will continue at Sulphur Springs ISD at the campus where she dedicated the final 27 years of her career as principal. SSISD Board of Trustees Monday evening voted unanimously to honor Johnson's dedication to education by changing the name of Lamar Primary to Rowena Johnson Primary School.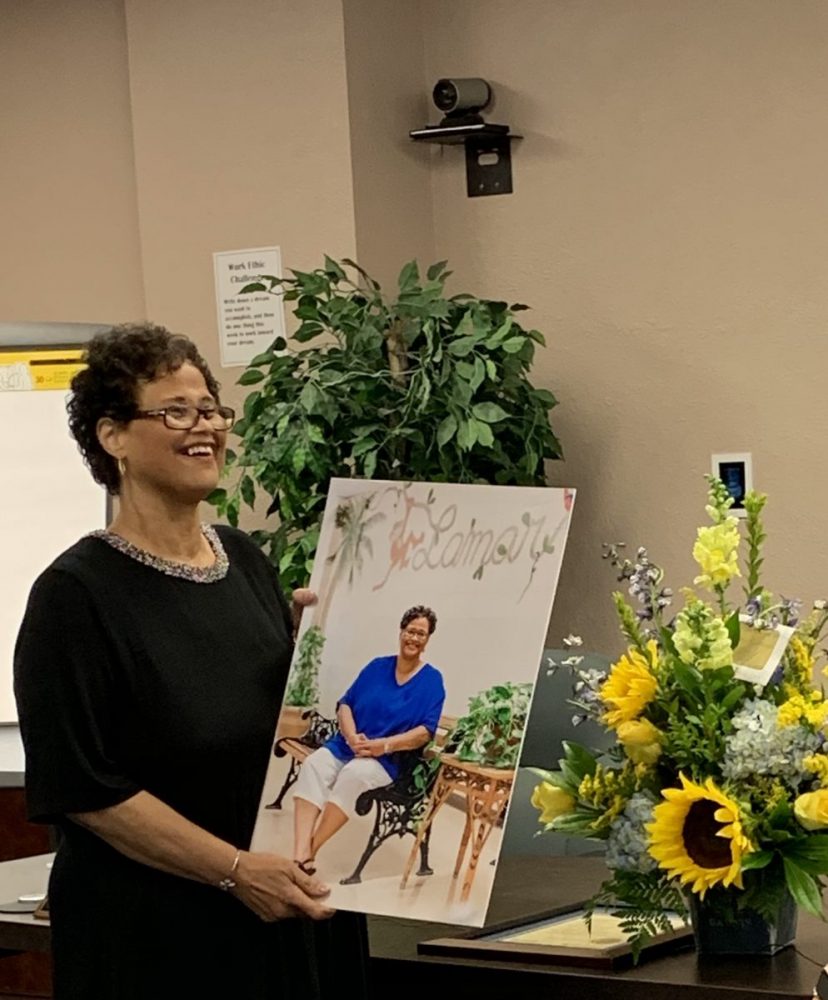 Superintendent Mike Lamb noted that the request certainly fits the facilities naming/renaming criteria approved by trustees at their April meeting. As stipulated in number 5 of the policy, Johnson was indeed "a distinguished educator who has retired from service to the district."
Rowena Johnson's 50-year legacy speaks for itself. She started out teaching third grade at Houston Elementary in 1970. She then taught elementary students at varying grade levels from third through sixth grade at Bowie Elementary from 1971 to 1991.
Johnson then served as a reading specialist from 1991 to 1993 at Travis Elementary. In 1993, she became the first SSISD female African American elementary principal at Lamar Elementary in 1993, a position she continued to serve in until her retirement in June 2020.
Under Johnson's leadership, Lamar received the top rating of exemplary from the Texas Education Agency for 14 consecutive years. Her school received recognition from "Just for The Kids" and many Distinguished School honors as well. She also received several honors, including being named Teacher of the Year, a Region 8 Nominee for the National Distinguished Principal of the Year, and Educator of the Year, and Administrator of the Year.
"That's a grand total of 50 years in education, all in Sulphur Springs,27 of them being in Lamar's building itself," Lamb noted. "When the district policy says when naming a district facility the board shall use due diligence, due diligence is in those things we've talked about for several months."
Johnson was recognized in June 2020 for her service, upon her retirement. The long-time beloved educator passed away last summer. While her legacy lives on in the generations of students she taught, young educators she mentored and students inspired to be like their principal.
Renaming Lamar as Rowena Johnson Primary will ensure Rowena Johnson's 50-year legacy continues, setting a standard for dedication, commitment, faith and caring.
"There is absolutely no doubt in this case for somebody to spend 50 years in education, 27 of them in the same building. I can't think of a more deserving set of criteria, not to mention just who Ms. Johnson was and what she did for that campus in that period of time. To say, I'm proud, proud, proud to recommend that we rename this building. I've never seen a more deserving situation than this right here. So, I would ask that you consider and vote tonight that we rename this school building on behalf of Ms. Rowena Johnson," Lamb said.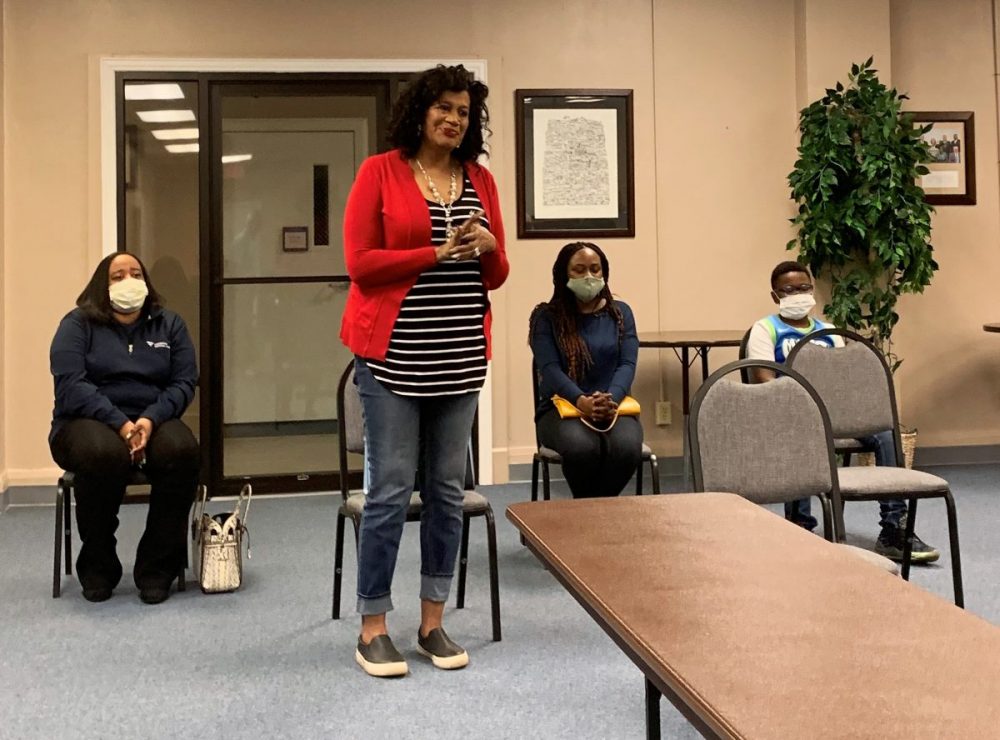 SSISD Board of Trustees President Jason Dietze made the motion which was seconded by Trustee Kerry Wright, to grant the request for the campus at 825 Church Street to become Rowena Johnson Primary.
Johnson's sister, two of her nieces and a great-nephew cheered and lead a standing ovation when grinning Board President Robert Cody announced the trustees unanimously agreed to honored their loved one's legacy by renaming Lamar Primary as Rowena Johnson Primary.
"Thank you all so much. You just don't understand what this means to us," Marcie Spigner Porter, Johnson's sister told the school board.
"Thank you for being here. It's a wonderful family legacy Ms. Johnson left for all of you and really for the entire community. We just say thank you and appreciate her legacy. It's going to live on for a long time in this community," Cody said.
"I appreciate you all Thank you," Porter said.
The administrators noted that while the name change has been approved, a sign and lettering for the building still have to be installed. Lamb anticipates having those items in and an official event for the occasion, likely at the beginning of the 2021-2022 school year.