Cumby High School announced Lucero Ruth Osornio and Rylee Jo Krotky as the top 2021 graduates, with only 0.01 separating the top two places. Each of the top CHS 2021 honor graduates has also received her associate's degree three weeks before she will receive her high school diploma.
Lucero Ruth Osornio
Lucero Ruth Osornio, daughter of Ruth and Jose Osornio, earned top ranking as this year's Cumby High School Class of 2021 valedictorian both at the May school board meeting and during the annual Academic/Athletic Awards program Monday evening. She has attended Cumby ISD since pre-kindergarten and graduates with a a 4.18 grade point average on a 4.0 scale.
Although Osornio has been involved with Beta Club and active in FFA, she has focused more on her academics than extracurricular activities at school. While she used to be in sports, half-way through her freshman year she decided to dedicate her focus during high school toward academics.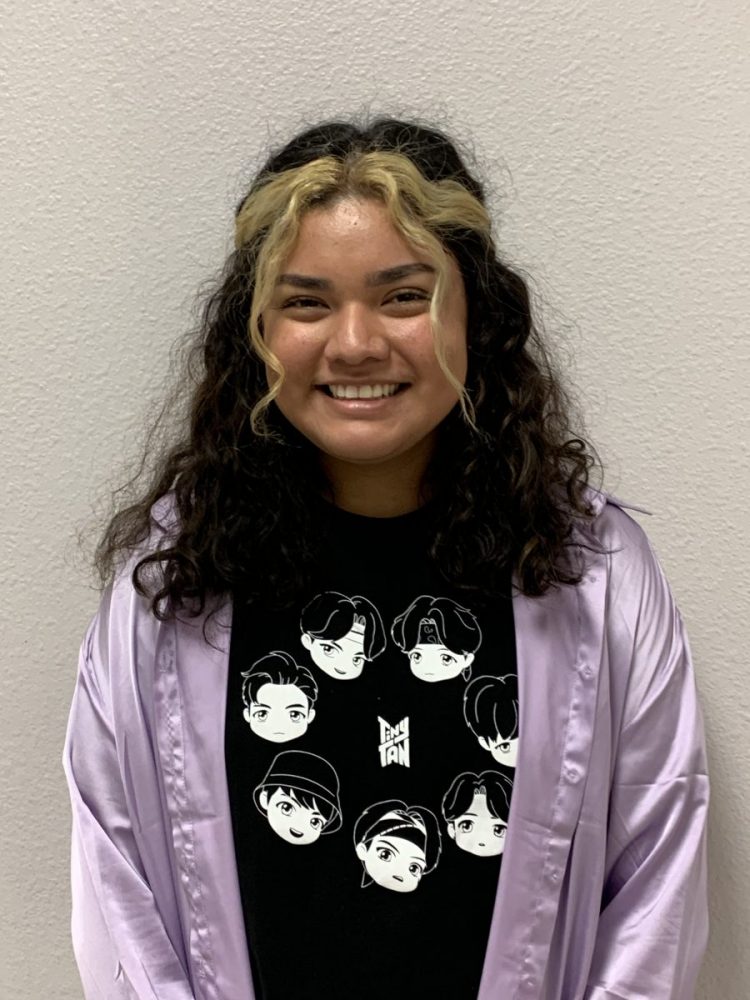 "I had my mind set on what I was going to do and sports just wasn't going to fit into it," Osornio said.
Her favorite classes at CISD have been math classes; she said she really enjoys the structure and organization of math as opposed to English which has so many different ways to answer written questions.
She began taking college courses her sophomore year, and was among a six Cumby seniors who graduated from Paris Junior College with an associate's degree earlier this month. Osornio receive her associate's in biology.
"What we had set for high school was to do a general studies program, but personally I knew that going into the medical field I was going to need different classes that had to do with veterinary medicine. So, I started to do classes that were in the biology field. I've taken chemistry and I've taken both semesters of biology on campus. I know we've taken other difficult classes. I've taken pre-cal, algebra, physics," Osornio explained. "We didn't have to take anything particular to our degree in high school. It was just a matter of what classes you'll still have to take once you graduate."
The CHS valedictorian said saying aloud that she already has an associate's degree before she graduates, feels and sounds strange. However, knowing that she's already that far ahead of other graduating seniors who don't have a program at their school which allows them to pursue an associate's along with their high school diploma is also exciting. While college classes are more challenging, taking them in high school has helped to calm nerves regarding the degree of difficulty. It shows high school students they can succeed in college classes
Osornio's advice to other students who are hoping to achieve academic success in school is to focus more on the bigger picture, the future, than their immediate social and personal circumstances.
"One mistake I think people make is trying to be too involved in the social life around them. I think they should really focus on their future," the 2021 Cumby High School valedictorian recommends. "I'm not saying to cut everything else out, but to make sure you have your priorities straight, focus on what's important for you."
Her junior year, Osornio began an internship at a Greenville veterinary clinic, and since then has been hired, and thus is now working in a paid internship. She works every day except Wednesday, and every other weekend. She's logged about 500 hours altogether at the clinic, a step closer toward her goal of one day becoming a veterinarian herself. Working at the veterinary clinic for almost 2 years has strengthened her desire for the field and resolve to become a veterinarian herself.
She said she's currently working toward attaining her CVA1 certification, for which she has completed all of her lessons and is now waiting on the vet to administer her final.
"I've always loved animals, ever since I was little. I've never been afraid of them. I just felt comfortable around them personally. I guess you could say I'm not a very social person, so I've always found comfort in the company of animals," Osornio said.
While she didn't bring home every stray she encountered, those that have made their way to her house in the country have been fed and eventually became family pets. She said current there are three dogs, a horse, a cat and approximately 30 cows at her house.
Osornio plans to attend Texas A&M University-Commerce, where she will take part in the pre-veterinary program for two years and attain her bachelor's degree. She considered applying to the honors college, which include extra commitments. She knows she'll have to carry a full load of courses on her transcript, which has to look good when she applies to transfer to Texas A&M University-College Station, where she hopes to spend four additional years in veterinary school. She also is looking to retain her current employment for the Greenville vets while attending TAMUC, which is only a 15-20 minute drive from home.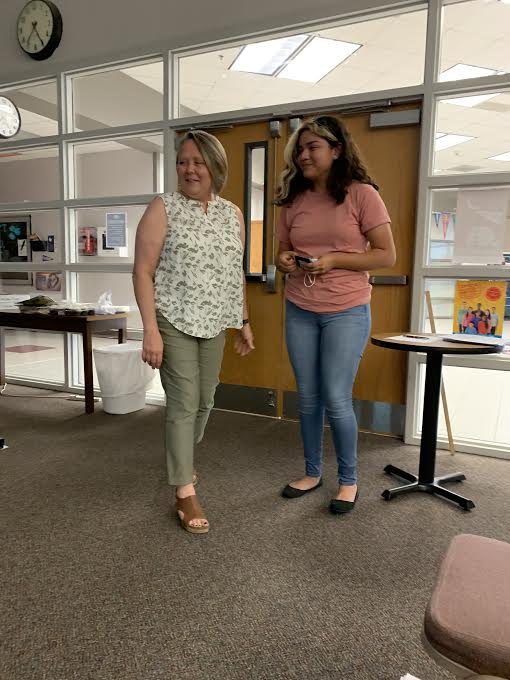 The two doctors she works with encourage her to stay the course. While six years may seem like a long time to continue her studies, they assure her that they will fly by if she stays focused on her studies. At this time, she's not sure where opportunities will take her, but has been offered employment in Greenville with the veterinarians she's been assisting for the past 2 years if she chooses to return to the area.
When asked if she has a preference or plans to specialize in larger or small animals, Osornio said she would like to work with both. She's looked into some global rescue programs that help wildlife and rescue endangered species and is exploring the possibility of incorporating that into her future plans.
The CHS Class of 2021 valedictorian said initially, she'd planned to attend a college further from home, but opted for the more economically sound choice to remain in Cumby and attend TAMUC. She'll save on housing and related costs, leaving the cost of tuition, books and necessities for the next couple of years while enrolled in the pre-vet program at the Commerce university.
"I am excited to finally go to vet school, but just the thought of having to manage everything on my own – I'm ready for the experience to be on your own and truly make your own decisions – to adult on your own," she said, but offered appreciation to the school. "Personally, I appreciate the fact that it's a very small school so basically, it's like a family."
Osornio said that while the thought of going to a bigger school makes her a bit nervous, she benefitted from the biology and chemistry classes she took on campus. They helped to alleviate one of her biggest fears about attending college at a bigger and different campus. Her fear of not making friends at college was dispelled almost immediately. She got to know the people in her study and lab groups during classes and has stayed in contact with them. She thought it'd be harder to make friends on a larger campus where she doesn't know anyone, but found it was actually easier to relate to people with similar interests who are "in the same boat."
She said her mom, Ruth Osornio, is one of her biggest inspirations. While academics weren't Ruth's passion, she attend college for a short time but did not attain a degree, opting instead to marry and raise a family, she has always been very supportive of Lucero, encouraging her to keep her grades up as she pursues her academic goals.
"I appreciate that she understands my priorities even if they they may not have been hers at the same age," Lucero said, noting that it's her mom's attitude toward others which she admires most. "She just has a lot of patience and is super kind to everyone. That's something that I probably need to work on a little bit too."
Rylee Jo Krotky
Rylee Jo Krotky, daughter of Mark and Marsha Krotky, was announced at the May 6 school board meeting and honored at the May 17, 2021, Cumby High School Academic/Athletic Awards program as the CHS Class of 2021 salutatorian. She has attended Cumby ISD since kindergarten and will graduate on June 4 with a 4.17 GPA on a 4.0 scale.
Krotky has been very involved in athletics during high school, as a member of the school volleyball, basketball, softball, track, cross country and powerlifting teams. She served as a captain of the volleyball and basketball teams, but notes her favorite has been volleyball. She says while she might play intramural or rec volleyball later on, she does not currently plan on playing for a college team.
Her dedication to sports has resulted in Krotky earning several honors for her abilities and contributions to the team. In volleyball she was named Libero MVP for the district as well as 1st Team in volleyball, is the school's Offensive MVP and received 1st Team recognition in basketball, and 2nd Team in softball,
She serves as president of the Cumby chapters of the National Honor Society and Beta Clubs, vice president of Student Council, and is a FCA leader.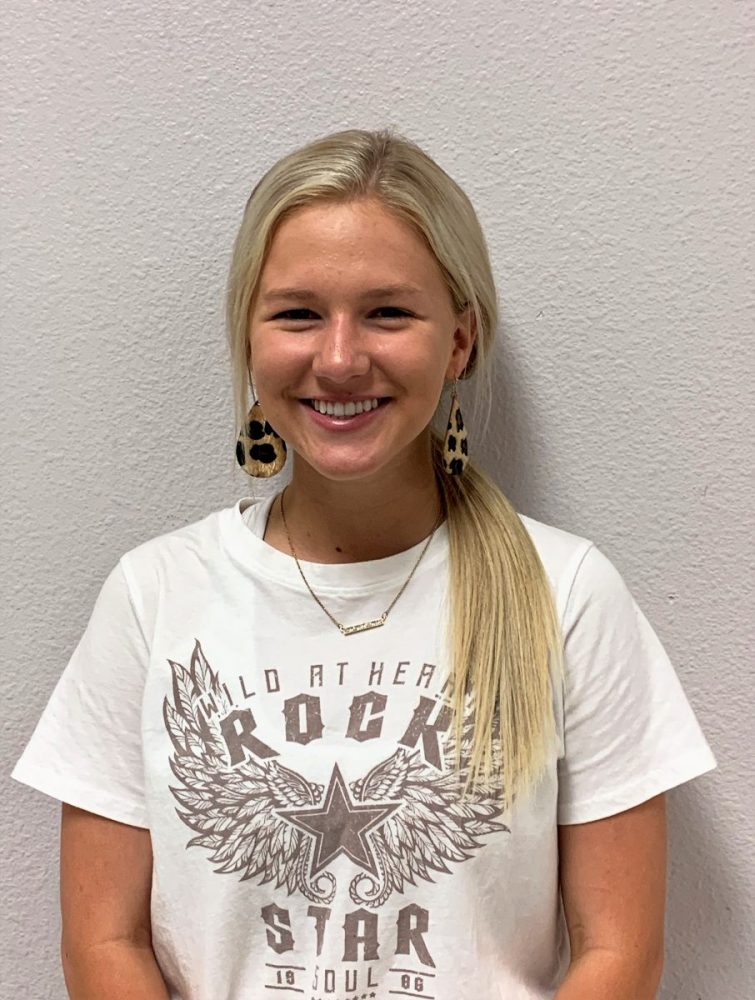 Her favorite classes have been math and English. Krotky loves writing letters because they allow her to express herself, something she does better written than aloud.
"Being top of my class with all of that going on is probably a big accomplishment for me," Krotky said.
She follows in her mom's footsteps in her academic achievements; Marsha Krotky was valedictorian of her class as well. Rylee will be the first Krotky on her dad's side of the family to be at the top of her class.
"I think my mom is my biggest drive or inspiration. She's just overall a great woman. She's vice president of our school board and she's involved in church. She's a leader in the children's ministry. She does it all. She's just such an inspiration and I want to be like her," the 2021 Cumby High School salutatorian said.
Her advice for other students hoping to be successful in high school is to work hard.
"Hard work always pays off. You can be involved just like I am in so many things and still do good in the academic area, I just think if you put your mind to it, it's all about effort. I know so many people under me in rank that are so much smarter than me, but didn't put in the effort. I put in the effort, and here I am sitting at number 2 ," Krotky said.
She said she's not 100 percent certain, but she's currently leaning toward a career as a dental hygienist. Krotky is planning to complete a dental internship this summer, to try it out. Her current plans are to attend Texas A&M University-Commerce this summer and fall to get the necessary prerequisite courses out of the way, the apply to Collin College dental program. The school only accepts 20 people a year into the program. If she's accepted, she'll work for the next two years toward certification as a dental hygienist. She then anticipates applying at Complete Dental for a full-time position.
Krotky also is one of the six Cumby seniors who already have a head start on college, each graduating this month from Paris Junior College. Krotky received an associate's in general studies.
"At the time I picked mine, general studies, I didn't know what I wanted to do so I thought general studies was the best option for me at the time. So, if I could go back and I knew I wanted to be dentist, I would go more towards that path," the 2021 CHS salutatorian said.
Attaining an associates is a good feeling, Krotky said. It makes her feel two steps ahead of other graduating seniors. Know she will already be a college junior when she graduates high school is very exciting.
She said she is interested in the medical field, but doesn't feel nursing would be a good fit as needles and lots of blood aren't things she feels comfortable with. She decided to "pick something and go with it," and if she doesn't like it, she can always change directions.
"The mouth doesn't bother me that much, so I think I could do that," Krotky said.
While looking forward to beginning a new chapter of life at TAMUC, Krotky's feelings about graduation and life away from Cumby ISD are bittersweet.
"I'm going to miss the people. I'm going to miss our close friendships that we have here, but I think it's going to be a good experience to get out and see what the real world's all about," the CHS salutatorian said.