Sulphur Springs Police Officer Silas Whaley arrested a 31-year-old Dike man after finding marijuana, methamphetamine and THC residue and a false urine kit in his vehicle, according to arrest reports.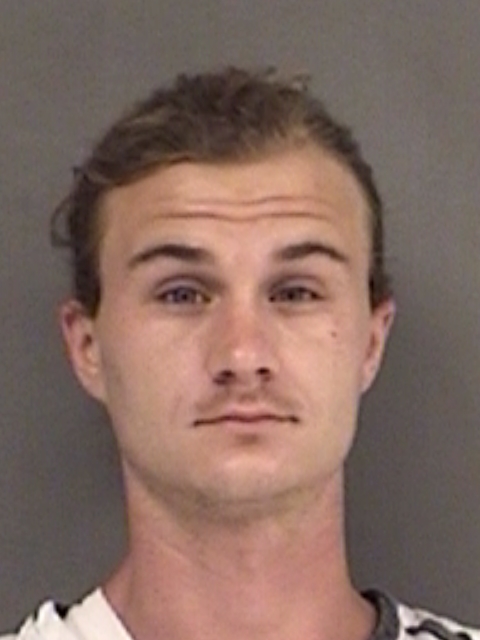 Whaley contacted Justin Wade Overly to offer assistance to the man in the Pontiac G6 stopped in the 1400 block of East Shannon Road. While talking with the Dike man, Whaley alleged Overly exhibited several signs of nervous behavior. A cartridge containing a substance Whaley believed to be THC in plain views was visible in the passenger's seat, according to arrest reports.
Whaley conducted a probable cause search of the vehicle and located a glass pipe with suspected methamphetamine residue, an additional cartridge with suspected THC residue, a pill bottle with a green, leafy substance the officer believed to be marijuana, a clear container with false urine and a wooden box with a straw with suspected meth residue on it, the officer reported in arrest reports.
Overly was taken into custody and jailed for possession of less than 1 gram of a Penalty Group 2 controlled substance, possession of 2 ounces of marijuana and false drug test falsification device. Overly was also found to be wanted on expired registration, driving while license invalid, failure to appear and passing in a no passing zone charges, Whaley alleged in arrest reports.
The 31-year-old Dike resident remained in Hopkins County jail late Wednesday morning May 5, 2021, on all seven charges, according to jail reports.
KSSTRadio.com publishes Sulphur Springs Police Department reports and news. The Police Department is located at 125 Davis St., Sulphur Springs, Texas. Non-emergency calls can be made to (903) 885-7602.
If you have an emergency dial 9-1-1.
The Sulphur Springs Police Department continues to serve its citizens with pride in its overall mission and will strive to provide the best possible police force in the 21st century.