We want to express our sympathy to the family of Luther Jack Petrea. His funeral service was held on Sunday, April 25, at Murray-Orwosky Funeral home. His wife was the late Murlene Joslin Petrea and they had relatives in Tira. Please remember his family in prayer.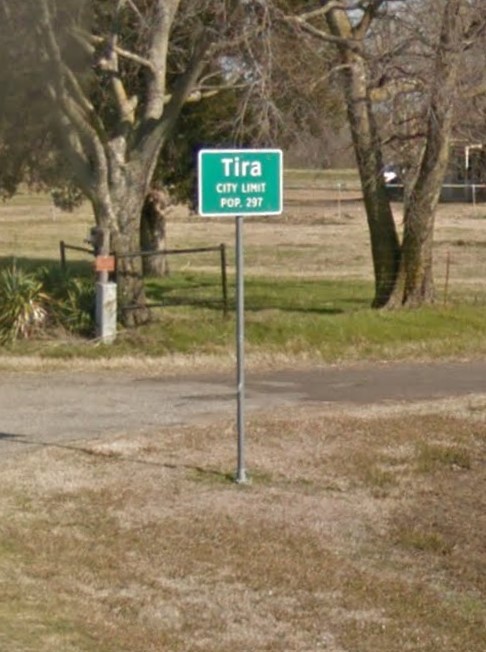 Tommy and Carolyn Long were in Waco Saturday May 1 to attend the Baylor University School of Law Commencement. They enjoyed watching their son Reid Long receive his Juris Doctor Degree with Special Distinction in Intellectual Property. Reid plans to return to Parker Highlander PLLC in Austin and work in patent law. Congratulations to Reid and to his family!
Yvonne Weir was honored with a 70th birthday party at Heritage Park in Sulphur Springs. Her children did a wonderful job with the food and decorations! She received lots of lovely gifts from family and friends.
Everly Weir, daughter of Dustin and Natalie Weir, celebrated her second birthday at her home with the entire Weir Family on Sunday the 25th . Yvonne reports, "There was a bounce house and bubbles and good food. She got many gifts and was very excited."
Kenden Joslin and Emma Hall went to Arkansas on Saturday to watch Kenden's sister, Jaidyn, play volleyball. They spent the night with Tiffany, Perry and Jaidyn, then returned home on Sunday.
Our great-grandsons Rylan, Brailon, and Slaiden Joslin spent Saturday night with us, while their parents, Landon and Laiken Joslin, went to Paris to shop and eat for Landon's birthday, which was on Friday. We all enjoyed working on jigsaw puzzles with "Grandma Grace."
Mark your calendar for the annual Tira Homecoming on July 4, 2021. Danna Lewis is coordinating the program, which will begin at 11 a.m. in the Tira Methodist Church. Afterward, there will be a covered-dish lunch at the picnic tables on the grounds. Make plans to join us to share memories and make new ones.
I always need and appreciate input from my friends to help keep me informed of news in our community. If you have any news pertaining to Tira residents, past or present, please contact me, Jan Vaughn, at 903-438-6688 or [email protected].