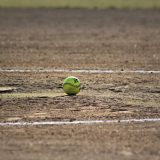 The Lady Cats and Lady Pirates softball teams traded runs late but Sulphur Springs held on to beat Crandall 4-3 on Friday, May 7. 
Sulphur Springs jumped out to an early lead thanks to lead off batter Nylah Lindley doubling. Caddell gave the Lady Cats a 1-0 lead when she got 1B Lindley home on an RBI single.
Coach David Carrillo and his squad were not done there, though, as they piled on three more runs in the top of the fourth thanks to singles by 3B Addison Caddell, LF Nicole Higgins, and a walk of DP Addison DeSmet put Sulphur Springs in prime scoring position.
2B Matti Smith got a 2 RBI hit when she got both Kinz Smallwood (pinch running for Caddell) and Higgins home to make it 3-0 over Crandall after 3.5 innings.
The Lady Cats added on another run in their next at-bat in the top of the fifth as Sulphur Springs found themselves with a 4-0 lead in game 2 of the Area series with the Lady Pirates.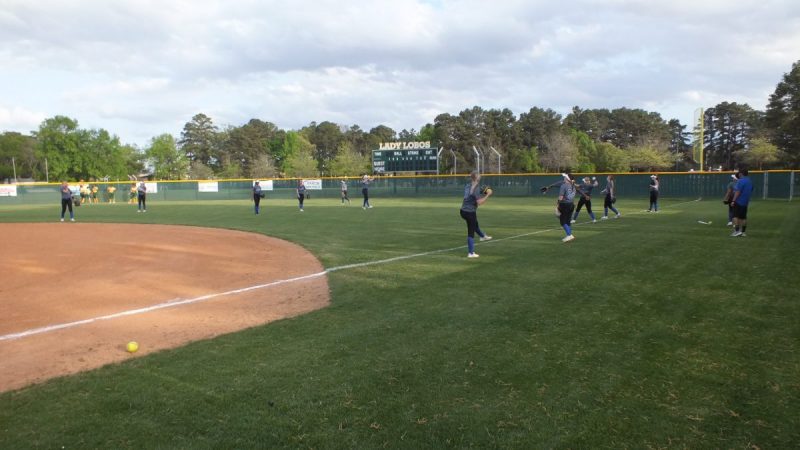 The four run lead would not last long for the Lady Cats, as Crandall fired back for 2 runs in their next at-bat in the bottom of the fifth. Bryant gave up four straight hits in the inning, with the second hit going yard for a 2R HR to make it a 4-2 lead for Sulphur Springs. 
The Lady Pirates scored another run to make it a one run, 4-3 advantage for the Lady Cats over Crandall after six innings.
The next inning would be a tense one for all parties involved, as both teams fought to steal a win from the other in Nevada, TX.
The Lady Cats went 1-2-3 through the top of the seventh and Bryant would return to her regular dominant form in the bottom of the seventh, forcing two Crandall batters to fly out and striking out the final batter she faced to end the game with a 4-3 victory for Sulphur Springs over the Lady Pirates. 
Speaking on his team's resilience, he said the Lady Cats "pretty much stayed even-keeled even though it was getting pretty testy over there at times," Coach Carrillo said, but added that his team "did what they had to do to stay calm and got the outs when they needed them."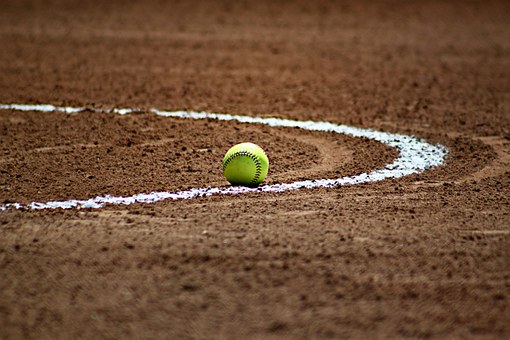 "The whole thing was just to make sure that we stay calm and composed," Coach David Carrillo said, saying he thought his squad did just that. Coach Carrillo said his team never really lost their heads.
"We knew what we had to do, knew the situation and continued to get after it," Coach Carrillo said.
The Lady Cats head softball coach said he was proudest of the fact his team never got rattled.
"I'm glad we won," head softball coach David Carrillo said about his team's game 2 victory, but also said he was glad his team was put in something of an uncomfortable position.
Coach Carrillo said that around this time of year is where "Every game is gonna be close, and you have to be battle-tested."
The Lady Cats softball coach said tonight's game was great for all Sulphur Springs parties involved — coaches, players and even Bryant.
"It's gonna get tougher and tougher as we go on, but we gotta know that we can get after it and play hard and overcome those things," Coach David Carrillo said.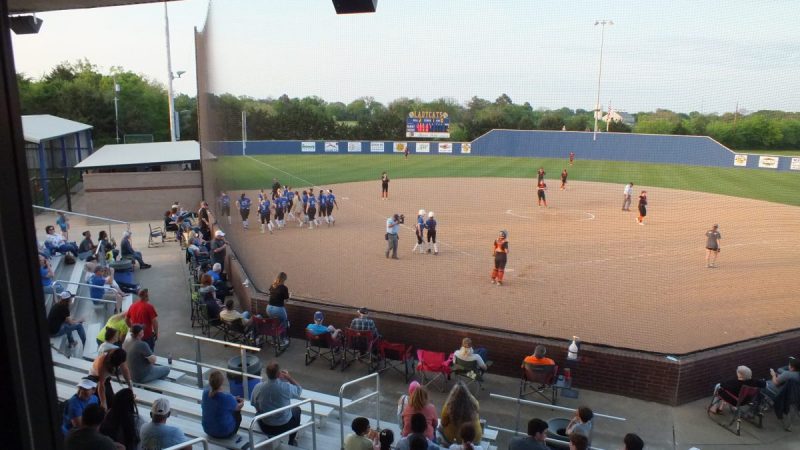 Bryant got the win after pitching a complete 7 inning game. She gave up 3 runs on 6 hits in the Game 2 victory. The righty walked a Crandall batter but did manage to strike out 10 Lady Pirate batters on Friday.
The win gave the Lady Cats their second win of the series and the series win versus the Lady Pirates.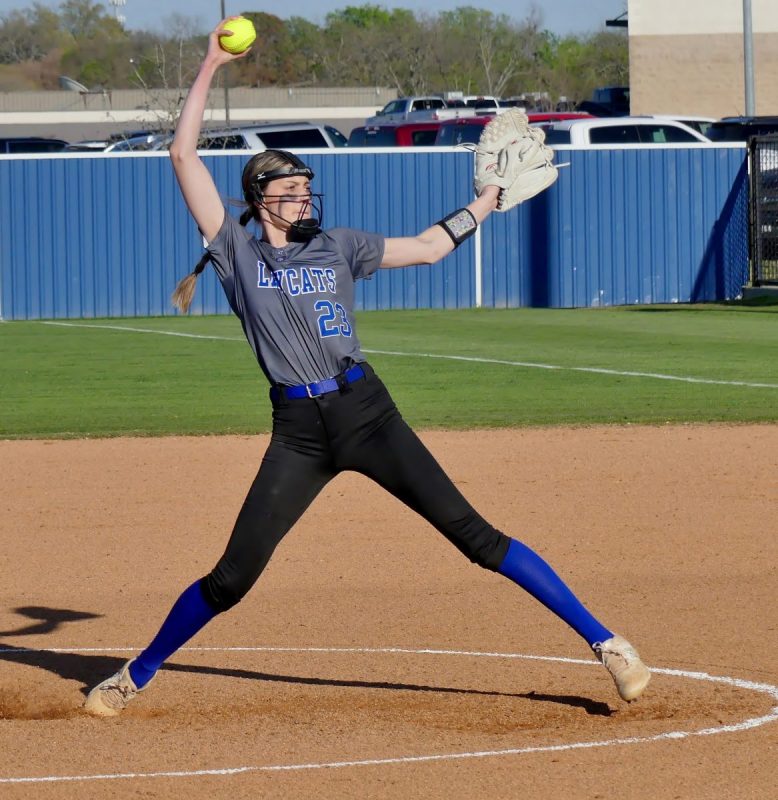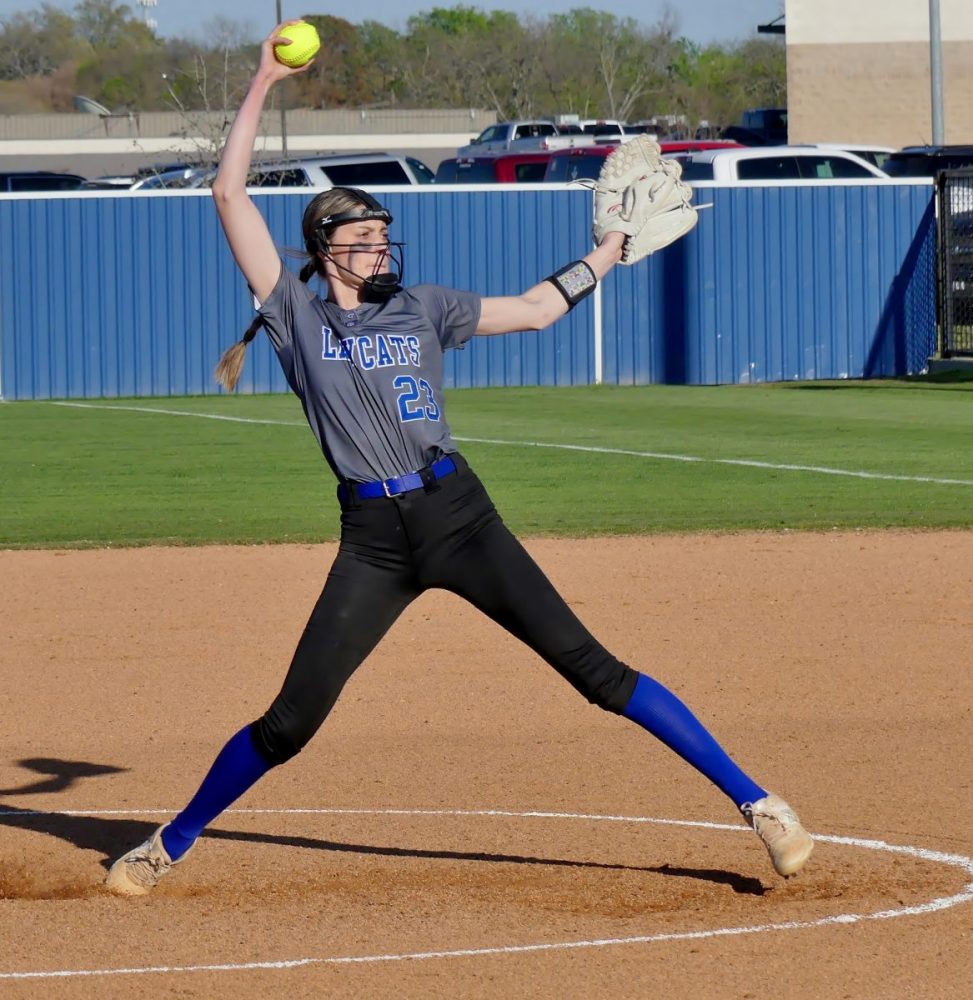 With the win, Coach David Carrillo and his Lady Cats are now 26-3 overall (11-1 district). The win is also the 17th straight win for Coach Carrillo and his squad.
Next up, Sulphur Springs will now be playing the winner of the Huntsville-Forney series next weekend in the Regional Quarterfinal of 5A Region II. 
Coach Carrillo said that Huntsville can hit the ball and said that while the Lady Hornets have good pitching, they are very offensive-minded.
"Forney is just Forney," Coach Carrillo said, "they do everything right, and they make simple plays."
The Lady Cats softball coach said the Jackrabbits are not going to beat themselves. He praised Forney head coach Pat Eitel for the work he has done at that school.
Speaking on the Huntsville-Forney series, Coach Carrillo said "That series is gonna be a good one."
"Whoever we play, I definitely know we're gonna be in for a fight next weekend," Coach Carrillo said.
The Lady Cats will have to fight and fight hard if they wish to emerge victorious in the Regional Quarterfinal next weekend.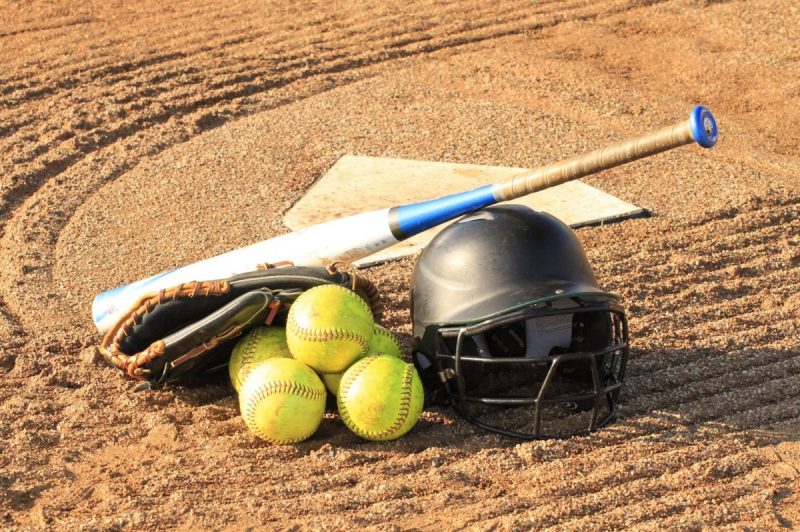 ---
KSST is proud to be the official Wildcat and Lady Cat Station. We broadcast Sulphur Springs ISD games year round live on radio. When allowed, we also broadcast games via our YouTube channel.
Click here for more Wildcat and Lady Cat Sports