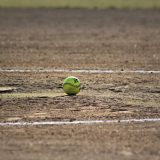 Approximately one hundred fans turned out to Lady Cat park to cheer on the Lady Cats softball team before game 1 of their Regional Semifinal series with the Lucas Lovejoy Leopards. 
The SSHS Blue Blazin' Band's drum line came out in support of the softball team before their departure to Rockwall.
The Blue Blazes drill team also showed up outside Lady Cat Park to cheer on their softball team.
From the multi-purpose building football players could be seen cheering and clapping on their Lady Cats before they hopped on the bus to make the short trip.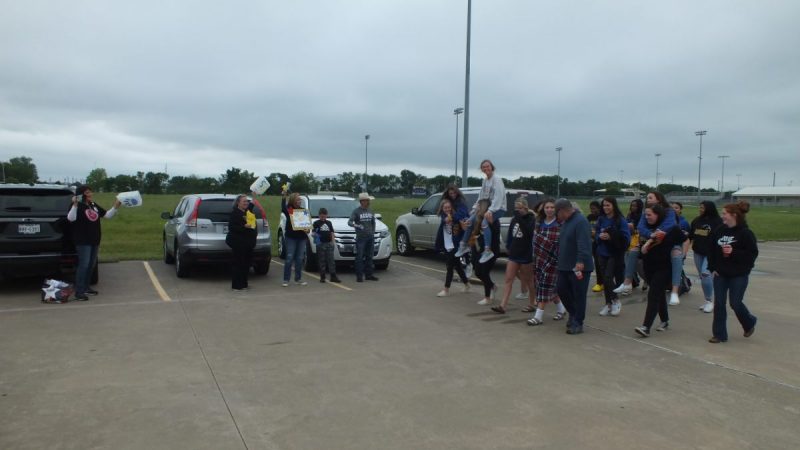 Coach Carrillo said that he and his team are extremely blessed to be playing in the Regional Semifinal. Four times before this year a Carrillo-led squad had made it to the regional quarterfinals, but each time they were bowed out of the playoffs by their opponents.
That all changed this year, when the Lady Cats bested Huntsville last week 2-0 in the best-of-three series to move on to the Regional Semifinals where they will be taking on the Lucas Lovejoy Leopards starting tonight.
Coach Carrillo said he expects a tough, hard-fought series between his Lady Cats and the Leopards.
The Lady Cats come in to tonight's game 1 of the Regional Semifinals sporting a 28-3 overall record (11-1 district) and will be looking to extend their winning streak to 20 tonight when they take on the Lucas Lovejoy Leopards, who are 29-10-1 overall (12-2 district).
Game 1 between Lovejoy and Sulphur Springs is set to tee off tonight at 7 PM in Rockwall, and Games 2 and 3 will take place on Friday at 7 PM and Saturday at noon, respectively.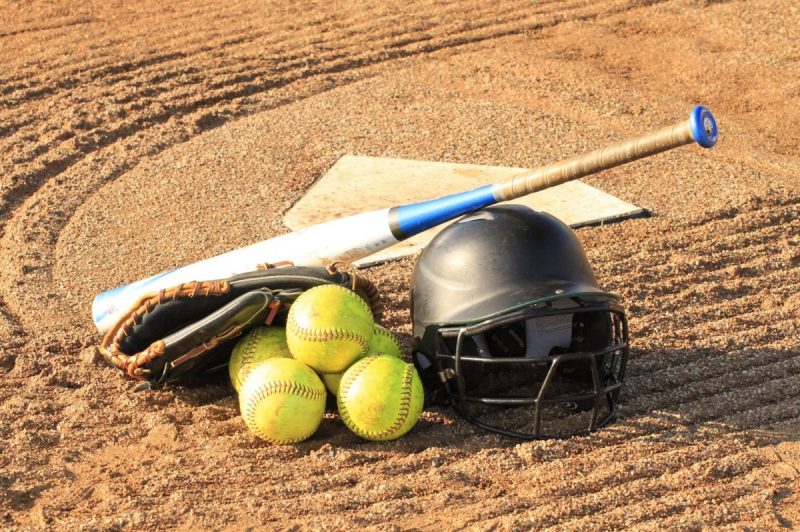 ---
KSST is proud to be the official Wildcat and Lady Cat Station. We broadcast Sulphur Springs ISD games year round live on radio. When allowed, we also broadcast games via our YouTube channel.