Shane Johnson and Jada Wade have been announced as the top 2021 Sulphur Bluff honor graduates.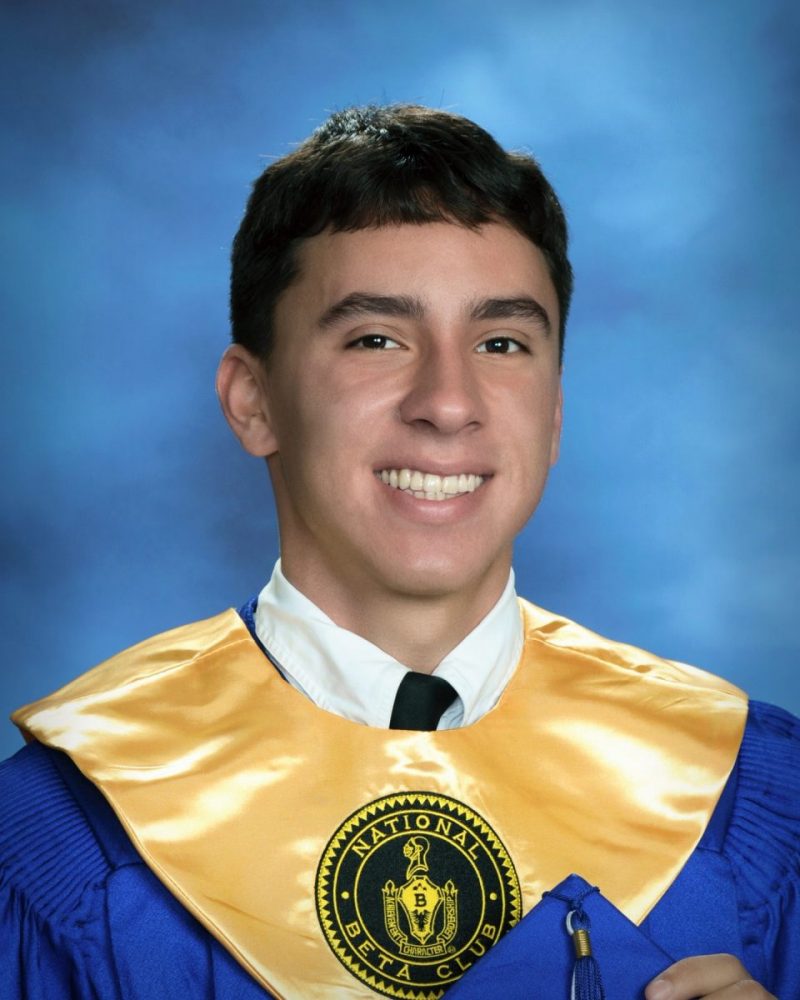 Valedictorian Shane Johnson, son of Micah and Melissa Johnson of Nelta, will graduate from Sulphur Bluff High School this Friday with a 3.989 grade point average on a 4.0 scale. He has received all of his formative education at Sulphur Bluff ISD, beginning in prekindergarten.
Upon being named the highest ranking student in his senior class, Johnson said he is "happy that my studying and reading paid off."
His advice to other students who are also striving to be successful in school is to "study to better yourself, so that you can help other people."
In addition to maintaining a high GPA, Johnson has also been active in various extracurricular activities.
He played basketball, baseball, track, golf, and cross country during his years at SBISD. His involvement in extracurriculars has also included participation in the school's FFA chapter and BETA club, and he competed in academic UIL as well.
Johnson's hobbies and interests also include playing sports with his friends, working out, reading and playing video games.
He credits has mom and dad as his biggest inspirations, for always pushing him to better himself and learn.
The SBHS 2021 valedictorian's plans include attending Texas A&M University-Commerce, where he will begin working this fall to acquire a degree in finance
Johnson has been admitted to the TAMUC Honors College which include a scholarship to offset tuition, fees, housing, many meals, and books. Students accepted into the Honors College are required to complete at least 15 hours per semester toward a degree, living in Honors housing, a minimum of 30 hours of honors course credits before graduation, completion of an approved capstone experience (honors thesis, study abroad, internship)To be in good standing, maintaining a 3.3 CPA or higher and complete 96 hours of community service during their time at TAMUC.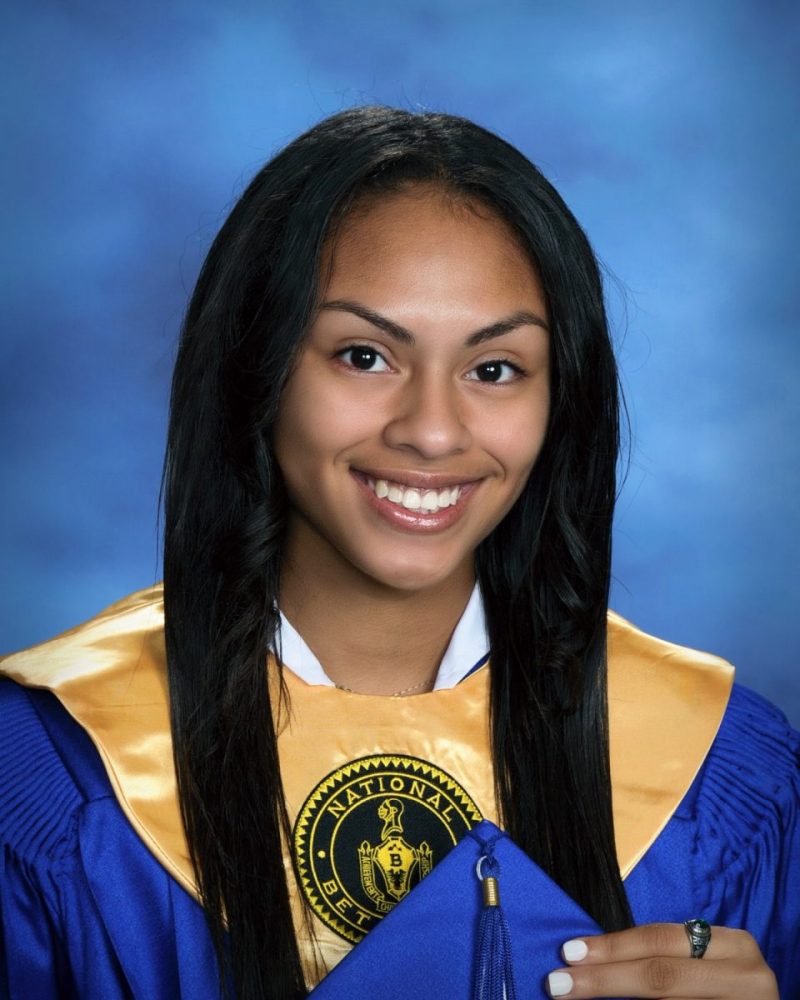 Salutatorian Jada Wade, daughter of Jerry Wade of Dike and Leticia Wade of Sulphur Springs, will graduate May 21 with a 4.87 weighted grade point average. She has attended SBISD since kindergarten.
Wade said she is "beyond blessed and honored to be named the salutatorian of my graduating class. All of my hard work throughout the years has paid off!"
Her advice to others students who are striving to be successful in school is to study and not be afraid to ask questions.
'Start early, every grade is important. Take every opportunity you get, get involved. Have your reason for everything you do. Stay dedicated to your goals, dream big and no matter what never give up!" Wade said.
She has been very active in campus life during her time at SBISD, participating and earning honors in a number of sports, organizations and academic competitions.
Wade has been involved in FCCLA, serving as an officer for two years and president of the organization for one year. She earned second place honors in the STAR event professional presentation at the regional FCCLA competition.
She too was active in FFA, Beta Club, Hopkins County Chamber of Commerce Leadership Class.
In academic UIL competitions, she was a regional qualifier in poetry for two years of her high school career at SBHS.
The 2021 salutatorian has also achieved accolades for having the highest average in multiple classes during her years at The Bluff.
Wade participated in four sports – volleyball, basketball, track and cross country – earning recognition for her efforts in three of the four sports.
In basketball, she was named Academic All-District all four years of high school, First Team All District her junior and senior years, and was named Basketball MVP. In volleyball, she received Academic All-District honors three of her four years at SBHS. She too was named Track and Field MVP.
In addition to her school activities, Wade also works at Brookshire's in Sulphur Spring, enjoys singing, reading a good book and spending time with her family and friends.
"My dad is one of my role models. He has always encouraged me to work hard for everything I have and he has encouraged me to trust God all of the way through," Wade noted, adding, "Every encounter I have made has helped shape me into who I am today!"
The second ranked SBHS honor graduate said she plans to attend Paris Junior College in the fall, then College of the Ozarks in the spring. She is a 2021 Bright Star Scholarship recipient.
"My future plans and career choice are to earn my Bachelor of Science in Nursing degree and to become a full time nurse. I have chosen this career path because I have always had this deep-seated desire to care for and help others. I am beyond excited to start the process of earning this rewarding job of becoming a nurse," Wade said.
Johnson and Wade will be honored along with the other members of the SBHS Senior Class of 2021 at 6:30 p.m. Friday, May 21, 2021, in the new gym at the school.