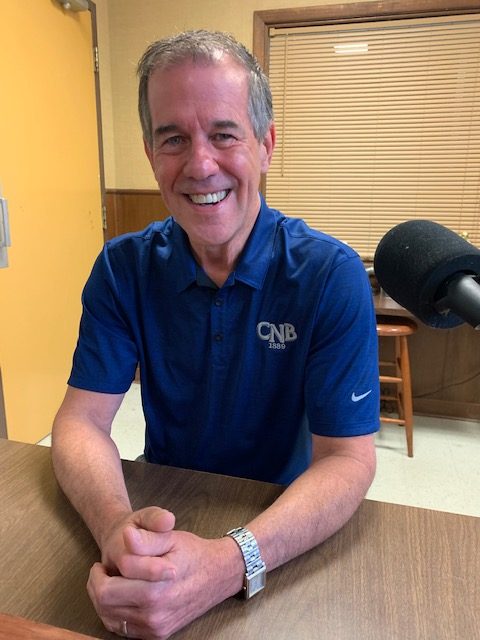 Local historian John Sellers stays busy in several areas of interest in his hometown. But his interest in local history was fueled early in life by connections to Sydney Brice and June Tuck, who researched and compiled many of the historical records we now depend on. Also, even earlier, Celia Wright, John C. McDonald and C.O. James were keeping records on Hopkins County that he uses now in his research. Besides currently being Mayor of Sulphur Springs and Advertising Director of City National Bank, he is also President of the Hopkins County Genealogical Society and Marker Chairman for the Historical Society. John also stays active as a historian by speaking and conducting genealogical seminars across the United States. And this month, he is putting on his 19th annul History By Foot Tour, a series he started back in 2011 and which is supported in part through the Downtown Business Alliance.
John shared his plans for this Spring's Hist by Foot walking tour, set for Saturday May 22 at 10am, with KSST listeners when he sat in on the Good Morning Show with Enola Gay this Tuesday. If you'd like to take the tour, reserve your space by emailing John at [email protected], or phone the H C Genealogical Library at 903-885-8523. Cost is $10 person and the tour is limited to 30 persons. Tour patrons are asked to gather at City Hall prior to 10am.
The May 22 tour will take in Connally Street farther to the west of downtown in this stroll along the improved sidewalks. You'll learn about the new construction and renovations going on there, as well as the old Stockade, the hotels, some of the sulphur springs, a hospital and a school and the two Connally family homes built there. Catch the entire interview with Sellers on KSST's Youtube Channel.