The Rotary Club of Sulphur Springs is grilling hamburgers for Dinner Bell. What a treat!!!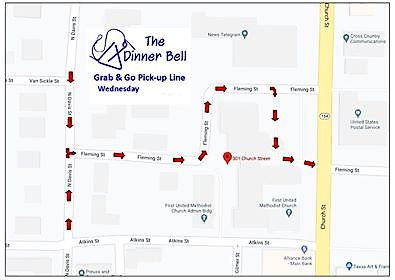 Grab and Go will once again be the method of serving meals. Drive under the covered way (porte cochere) on the Northeast corner of the First United Methodist Church campus at 11:00 a.m. on Wednesday.
MENU
Hamburgers, Tomatoes, Lettuce, Pickles. Cheese
Baked Beans
Chips
Banana Pudding
Practice Safety PRECAUTIONS. Maintain DISTANCES. WEAR MASKS where required. Get
INOCULATED. DINNER BELL CARES ABOUT YOUR HEALTH!!!
Hamburger Steak with Brown Onion Gravy