Sulphur Springs City Councilman for Place 3, Oscar Aguilar, answered the Juneteenth Celebration Committee's request to honor the late Prince Beachum by naming something in Pacific Park after him with a suggestion of his own.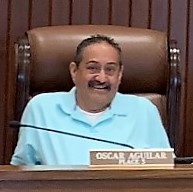 Patricia Morgan asked the City Council during the regular April meeting, on behalf of the Juneteenth Committee and community members, to recognition of Beachum's contributions to the community by renaming or naming a facility or area in his honor.
"We are here asking in consideration that you would consider naming a part of the new Pacific Park, a part to be called the Prince Beachum Sports Pavilion," Morgan said, noting the renovations and new building to be constructed as part of the park renovation project. "We know the Grays Building is a historic part of the park. We're coming to you just to ask that some part of what they're building to be considered to be named as part of Prince Beachum."
Morgan noted that Beachum, who died in March 2021, was instrumental in getting the annual Juneteenth Celebration started in 2011. The annual event started relatively small, coordinated by Beachum and a couple of friends. A barbecue at Pacific Park is now held annually and has grown in size. The annual project is now helmed by a committee consisting of 23 members, including Morgan and approximately half a dozen others who attended the April 6 meeting to show support for the request. People from all over the city as well as cities as far away as Dallas and Texarkana now drive over annually to attend the celebration.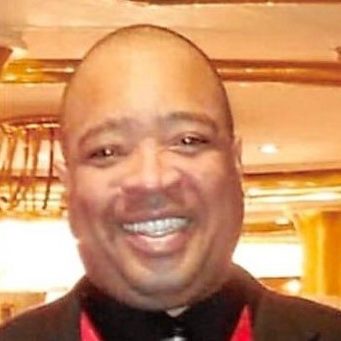 Morgan also cited Beachum's help with Mel Haven Cemetery Society, membership at Mitchell Chapel Church of God In Christ but help to any church in town that expressed a need for help, sports and the annual gala among Beachum's more notable contributions to the community.
Aguilar, during the announcements portion of the May 4 City Council meeting, recommended that the barbecue area at the existing pavilion in Pacific Park be named the Prince Beachum Barbecue Pavilion once it is renovated. He noted a new roof and brick to match the new Grays Building will improve the area.
City Manager Marc Maxwell also noted a plaque dedication for the new Grays Building is expected to be held at the end of the month. Additional information is expected to be released regarding the dedication closer to the actual event. While not all items in the facility will be complete at that time, the building is expected to be ready for use by Juneteenth.