Superintendent Greg Bower Friday night announced that the Como-Pickton CISD Board of Trustees have earned the distinction of being named School Board of the Year by the Texas Rural Education Association.
TREA is a statewide organization founded to improve advocacy for rural schools at the State Board of the Year for the State of Texas.
"They represent more than 400 rural school districts across the state, and among those, they chose our school district's board of trustees to represent the achievement and values indicative of such an honor. What's even more of an honor, our board of trustees continue to push our district to excel in academics and extracurricular activities while maintaining zero I&S tax debt to the community. Over the last several years, Como-Pickton CISD has become synonymous with success, and these outstanding board members are one of the underlying factors for it," Dr. Bower said.
TREA in the announcement of this year's educator awards, noted that the district has been instrumental in supporting efforts to increase student achievement in many ways. Over the last several years, CPCISD has improved from an accountability standpoint, become more competitive in UIL and other extracurricular activities reinstated. TREA also cited CP's fiscal health, as the district has not I&S bet and one of the lowest tax rates in the state.
Bower describes the district as a beacon and flagship for other school districts around CPCISD.
The school board includes Shiloh Childress, Cole Boseman, Jim Murray, DJ Carr, Brittney Smith, Clif Carpenter, (and JJ Cummings.
Congratulations to the CPCISD School board on receiving this honor and the many achievements which resulted in TREA selecting them as the School Board of the Year.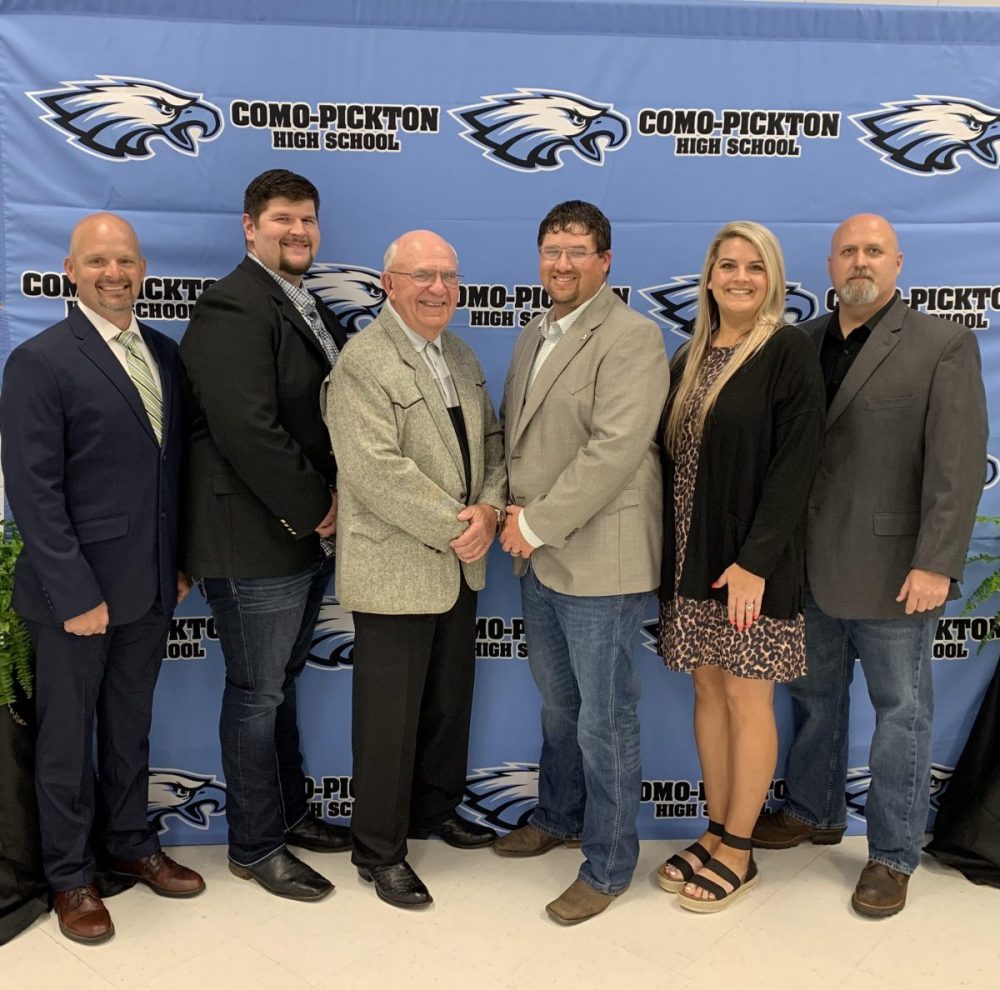 Como-Pickton CISD Board of Trustees includes (from left Shiloh Childress, Cole Boseman, Jim Murray, DJ Carr, Brittney Smith, Clif Carpenter, and (not pictured) JJ Cummings